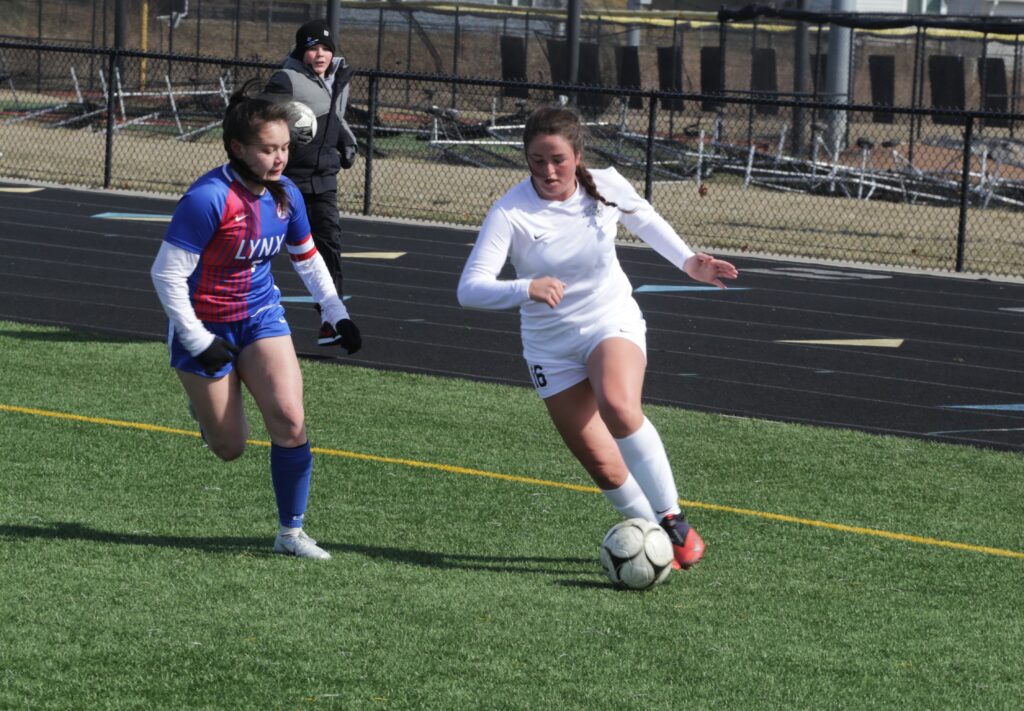 Saturday's rematch of last year's Class 3A championship game at the girls' state soccer tournament quickly turned into a mismatch.
Alanna Pennington scored two goals in the first 2 minutes of the game and top-ranked Ankeny Centennial went on to defeat No. 7 Council Bluffs Lincoln, 7-0, in the Crosstown Invitational at Centennial. The Jaguars improved to 3-0 on the season and have outscored their opponents by a 20-0 margin.
"We challenged the kids to kind of step up to some of the historical identities of the team, and one of those is being an aggressor," said Centennial coach Chris Allen. "I thought they rose to that challenge very well."
Ava Martin, Cady Compton and Olivia Kroska each scored a goal as Centennial built a 5-0 halftime lead in the cold and windy conditions. McKenna Hilton then added a pair of goals in the second half to complete the scoring.
Martin contributed two assists in the win. Emmarie Becker, Averi Porter, Maddison Balashaitis, Emily Conger and Gabby Lawrence each had an assist for the Jaguars.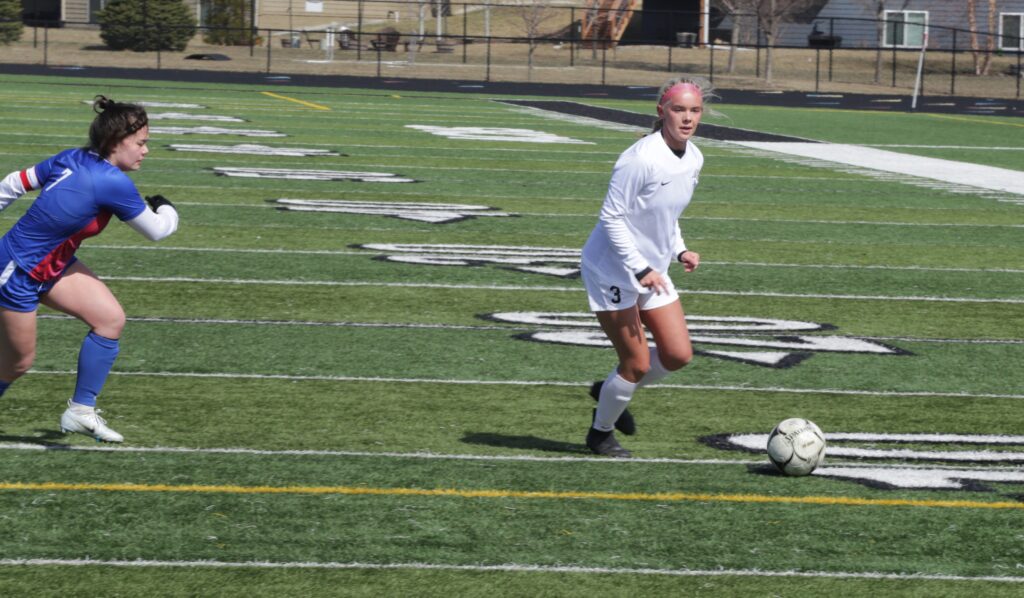 Lincoln dropped to 1-2 overall.
On Friday, Centennial opened the tournament with a 3-0 victory over Ames. It was the season opener for the Little Cyclones.
Compton had two goals in the game and leads the Jaguars with six goals through three games. Pennington (4 goals), Martin (3) and Hilton (3) have also been very productive.
"I like that piece of our identity as well," Allen said of his team's diversified offensive attack. "You know, some teams had players with 20 to 40 goals last year, and that wasn't us. But we were able to spread the ball out, and we have several girls who were all reliable goal-scorers for us. We hope that is going to continue."
Hilton scored on a penalty kick and also had an assist. Kroska had an assist, too.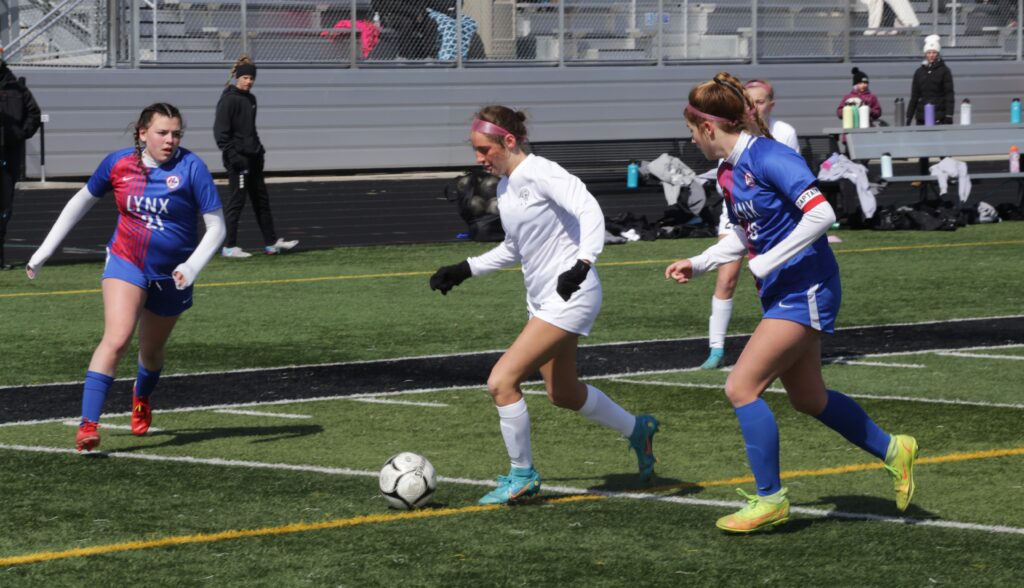 Centennial goalkeeper Kate Bergan recorded the shutout in both games. She has yet to make a save this season because the Jaguars have dominated possession all over the field.
"Kate is doing a good job of organizing the back line," Allen said. "And she's also been an important part of our attack when we play the ball back to her."
The tournament featured four CIML Conference schools playing two games against out-of-conference opponents. No. 2 Ankeny also swept Ames and Council Bluffs Lincoln, while No. 3 Waukee Northwest and No. 4 Valley both swept No. 5 Linn-Mar (Marion) and No. 6 Pleasant Valley.
"I thought in spite of the weather (the tournament) was a success," Allen said. "All of the CIML schools went undefeated, so I think that speaks well for our league."
The Jaguars will play at No. 15 Urbandale (4-0) in their CIML Conference opener on Thursday.