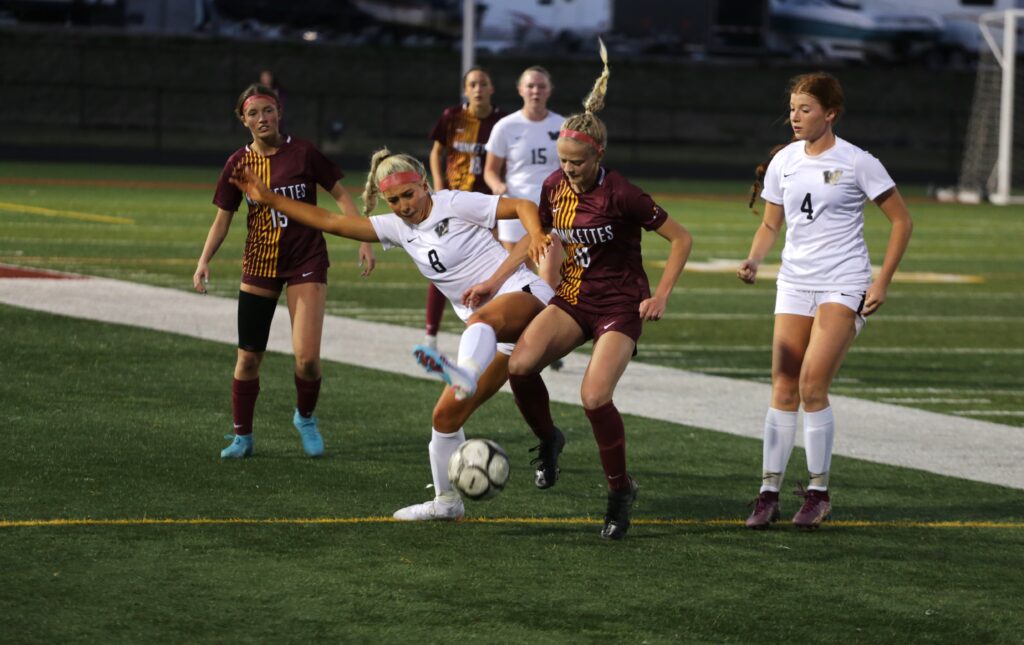 Friday's matchup at the Ankeny High School soccer field featured a pair of girls' teams that had yet to allow a goal this season.
It's not surprising that one goal was enough to determine the outcome.
Freshman Ava Paoli found the net early in the second half and second-ranked Ankeny went on to defeat visiting Waukee, 1-0, in a CIML Conference game.
"It was a good ball in by Emma (Gott)," said Paoli. "It was shuffled around in the box and landed on my right foot. (It was just) a little volley in the right corner."
Ankeny coach Simon Brown called it a scrappy goal.
"It was probably the worst of the five or six looks on goal that we had," he said. "It wasn't the prettiest goal that you'll ever see, but we're just happy to get the win and move on to Johnston Monday night."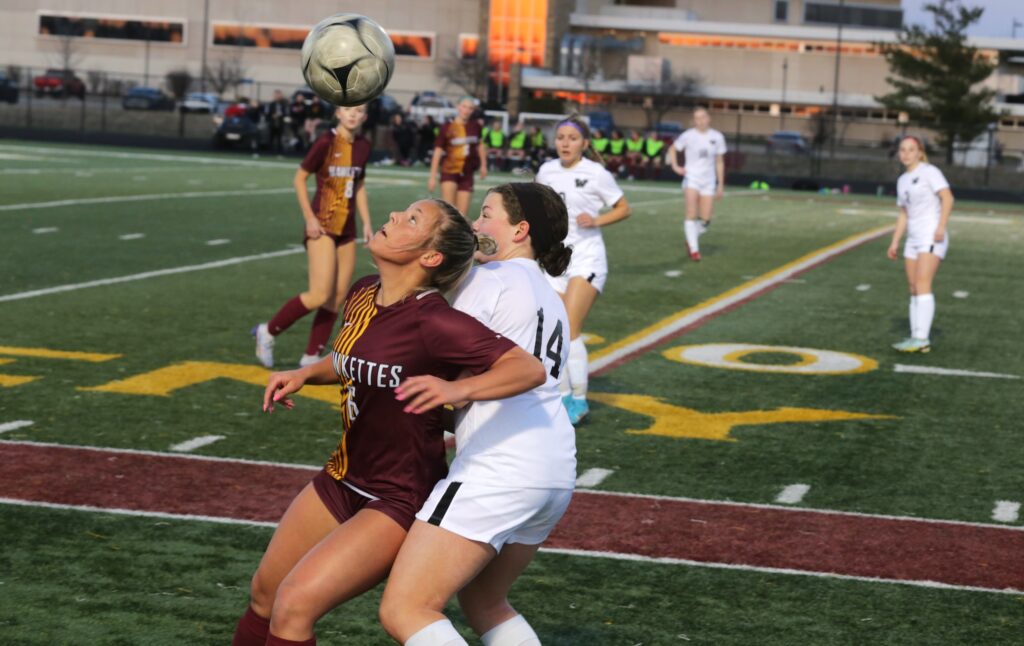 The Hawkettes are now 1-0 in the conference and 4-0 overall. Waukee's records dropped to 1-1 and 3-1.
The Warriors are unranked despite outscoring their first three opponents by a 21-0 margin.
"Now that we're getting into CIML games, everyone is good," Brown said. "Waukee can compete with the top-15 teams. They have dangerous players all over, and their goalkeeper made three or four massive saves to keep them in the game. We didn't sleep on them. We worked all week to get ready for the game. It definitely wasn't a walk in the park, and it won't be for the rest of the season against any of these top teams."
Ankeny posted its fourth straight shutout. The Hawkettes prevented Waukee freshman Josie Muelhaupt, who had six goals and two assists in her first three games, from adding to her offensive totals.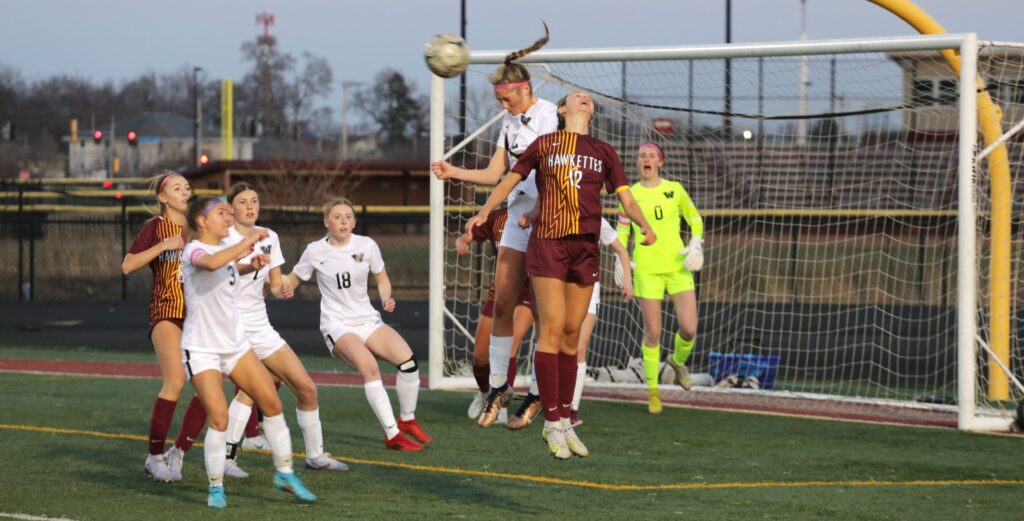 "Their front four is all really fast," Brown said. "We were worried when we were in possession, because that's when they are the most dangerous–they really like to counter. And anytime someone is running at you that fast, it's scary. But luckily we have four kids in the back who can keep up with that speed."
Ankeny has scored just five goals in its four wins, but the goals have come from five different players. The Hawkettes also defeated North Polk and Council Bluffs Lincoln by scores of 1-0.
"We've been calling ourselves the 1-0 team all season," Brown said. "Three of our four games have ended up 1-0. Whatever it takes to win at the end of the day."
The Hawkettes will play a conference game at No. 9 Johnston (0-2) on Monday.