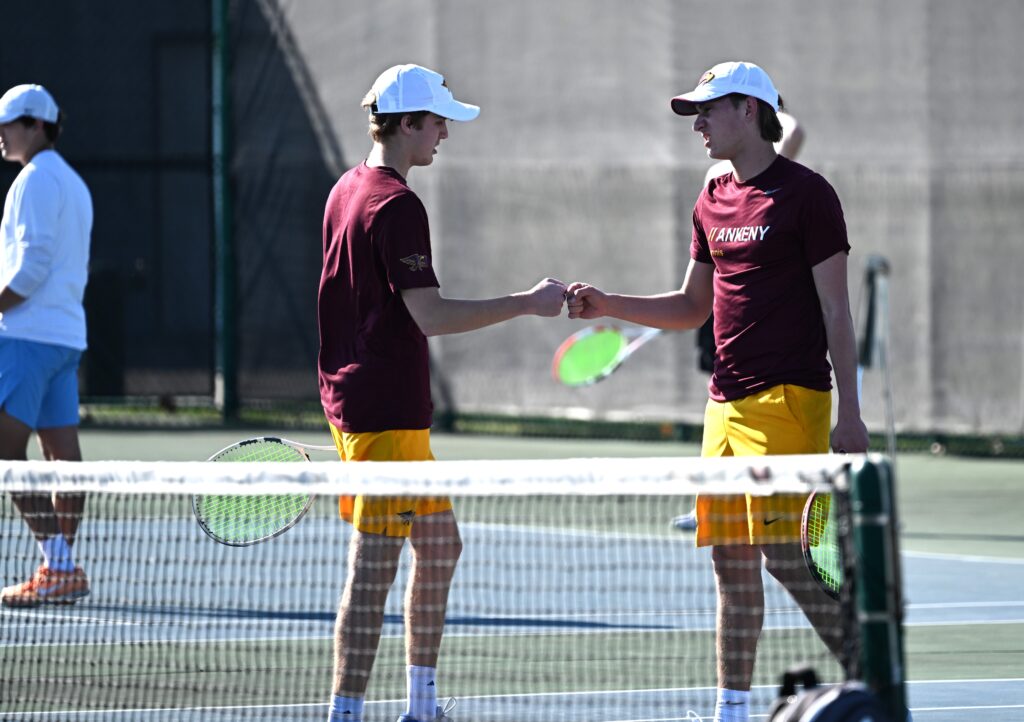 Ankeny's Mason Lyons and Ethan Bovee teamed up to win the No. 1 doubles flight at the Johnston Invitational boys' tennis tournament on Saturday.
Lyons and Bovee defeated teams from Johnston and Norwalk but dropped a 7-4 decision to a squad from Waukee. However, the Ankeny duo totaled 18 points in its three matches to finish one point ahead of Waukee in the round-robin event.
The Hawks got a third-place finish from the No. 2 doubles team of Aiden Walker and Cale Josten. They went 1-2 on the day.
"Those two missed a three-way tie for first place by one game," said Ankeny coach Ron Miller.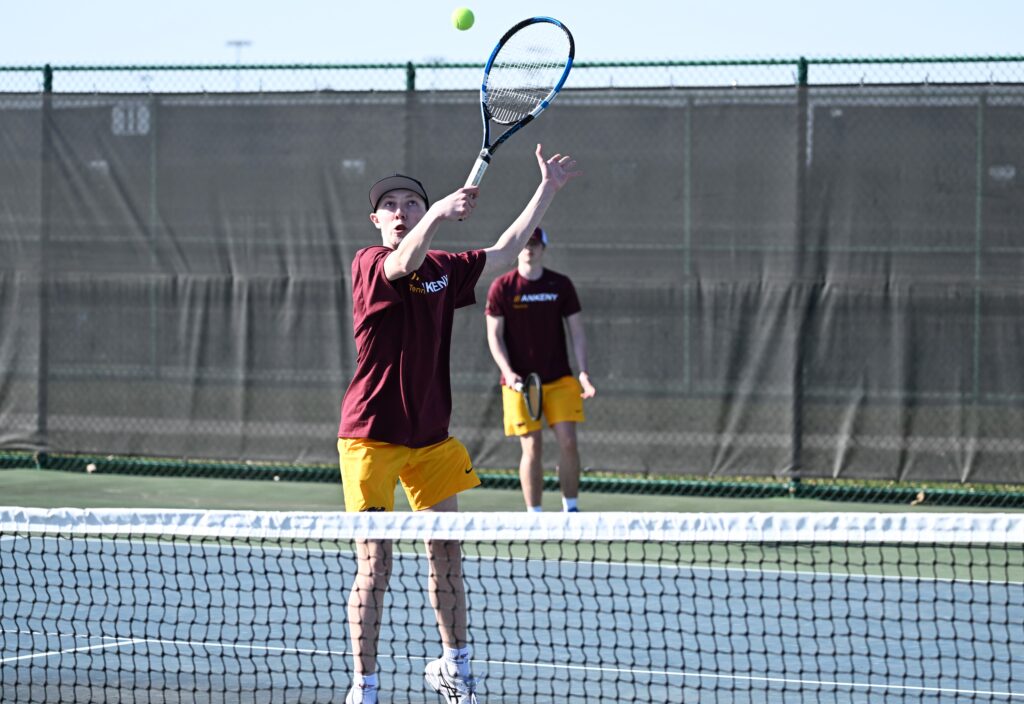 Ankeny's Dylan Victor went 1-2 at No. 1 singles. He posted a 6-5 victory over Norwalk's Hayden Steele.
Waukee won the four-team tournament for the second straight year. The Warriors racked up 101 points.
Johnston was the runner-up with 89 points, followed by Norwalk with 79 and Ankeny with 61.
The Hawks will face Waukee again on Monday when the Warriors host a CIML Conference dual meet.