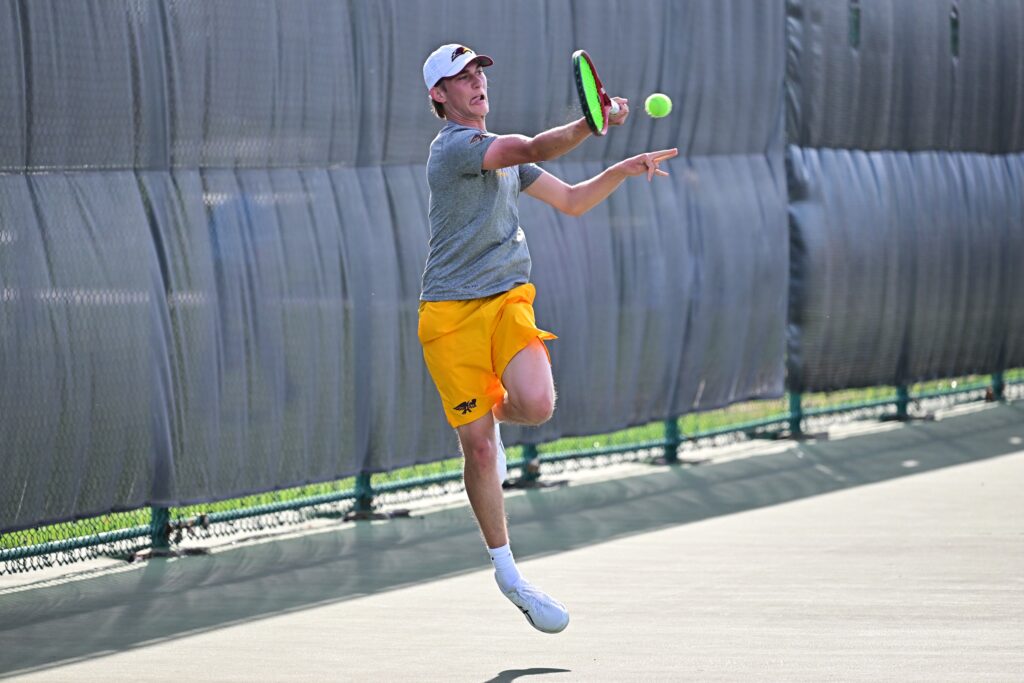 The Ankeny boys' tennis team is still seeking its first win in the new CIML Conference.
The Hawks dropped an 8-3 decision to visiting Johnston on Tuesday. The Dragons improved to 1-1 in the league and 2-1 overall, while Ankeny's records fell to 0-2 and 0-3.
Ankeny got singles victories in straight sets from Mason Lyons at the No. 1 position and Ethan Bovee at the No. 5 spot. The No. 3 doubles team of Aiden Walker and Cale Josten also rolled to an easy win.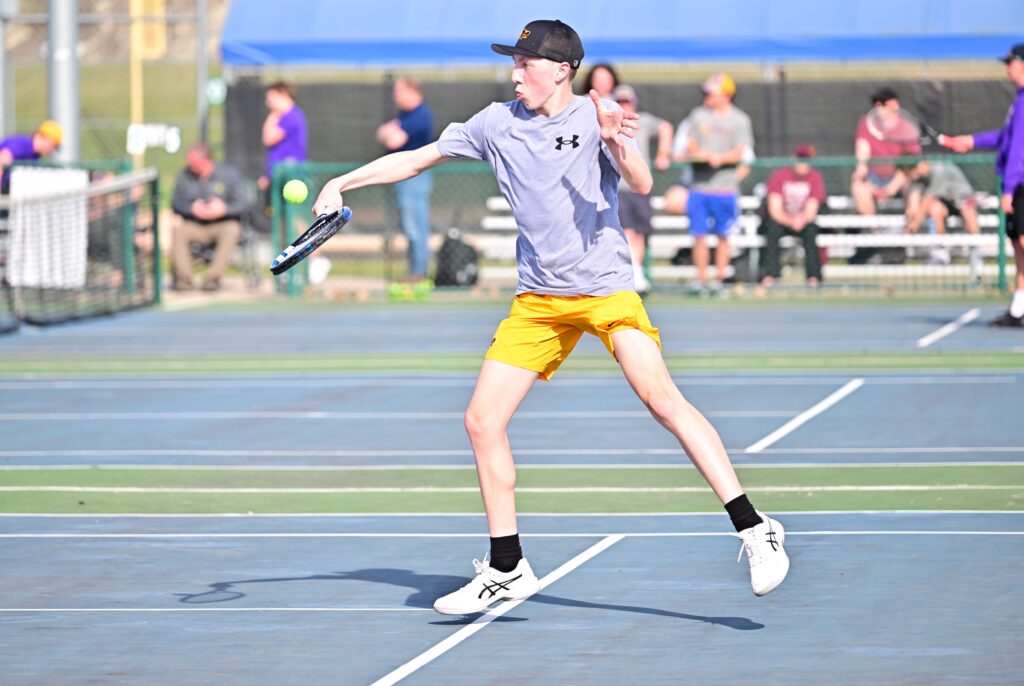 The Hawks will now be off until April 18, when they host another conference meet against Southeast Polk.
Here are the match-by-match results from Tuesday's meet:
Johnston 8, Ankeny 3
Singles–Lyons (A) beat Launderville, 6-3, 6-4; Love beat Victor, 6-1, 7-6; Driscoll beat Legg, 6-0, 6-3; Soni beat Walker, 6-1, 6-2; Bovee (A) beat Jensen, 6-0, 6-3; Dial beat Josten, 6-2, 2-6, 10-2.
Doubles–Launderville-Love beat Lyons-Bovee, 6-3, 6-2; Driscoll-Soni beat Victor-Legg, 6-2, 7-5; Walker-Josten (A) beat Jensen-Dial, 6-2, 6-2; Jithendra-Austin beat C. Lueck-D. Lueck, 6-4, 6-2; Huneke-Herrmann beat Zaragoza-Parsons, 6-1, 2-6, 10-4.