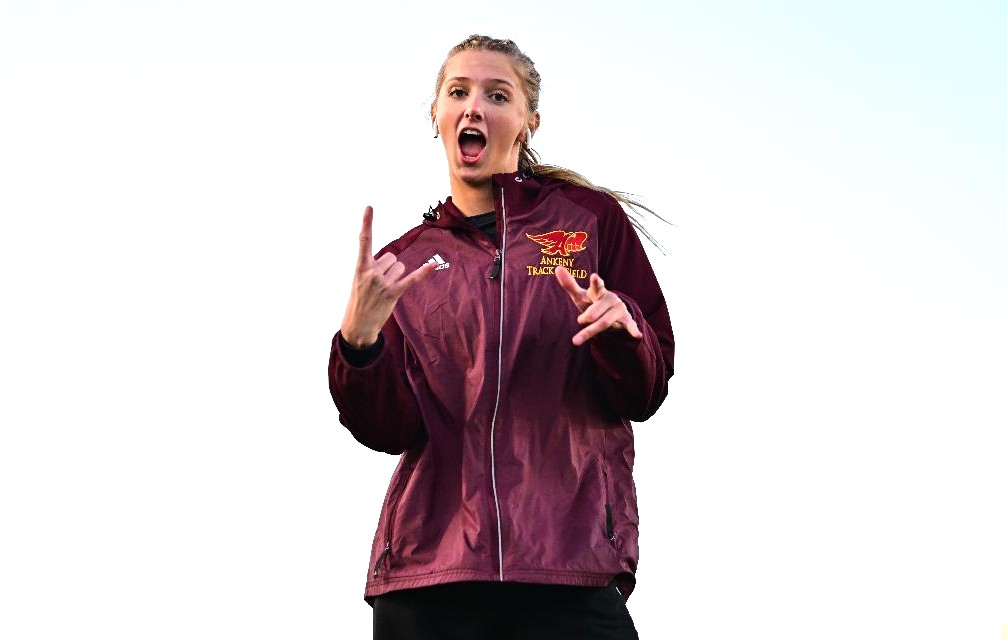 Senior Zoe Shadravan is one of the top sprinters on the Ankeny girls' track team. She ran on the Hawkettes' 20th-place sprint medley relay in the Jim Duncan Invitational on Saturday at Drake Stadium.
As a junior, Shadravan helped Ankeny to a seventh-place finish in the Class 4A state meet. She ran on the state champion distance medley relay, the runner-up 4×400 relay and the 11th-place sprint medley relay.
Here is some inside info on Shadravan:
How is the season going thus far?
Although it's flying by, this season has been very successful so far. We have have been training intensively this whole season, and that is going to help us achieve the goals we are expecting to achieve by the end of the season.
You have a new head coach in T.J. Jumper. Has it been a smooth transition?
We have received almost a completely new coaching staff. The transition has been smooth, and everyone has adapted well. I know that coach Jumper is extremely experienced in track. That makes me feel confident in what him and (his wife) Laura and the other coaches are doing.
How would you describe his coaching style?
I would say he holds us to a high standard. By going through college track, he knows what hard work means and is using that experience to get us to the next level.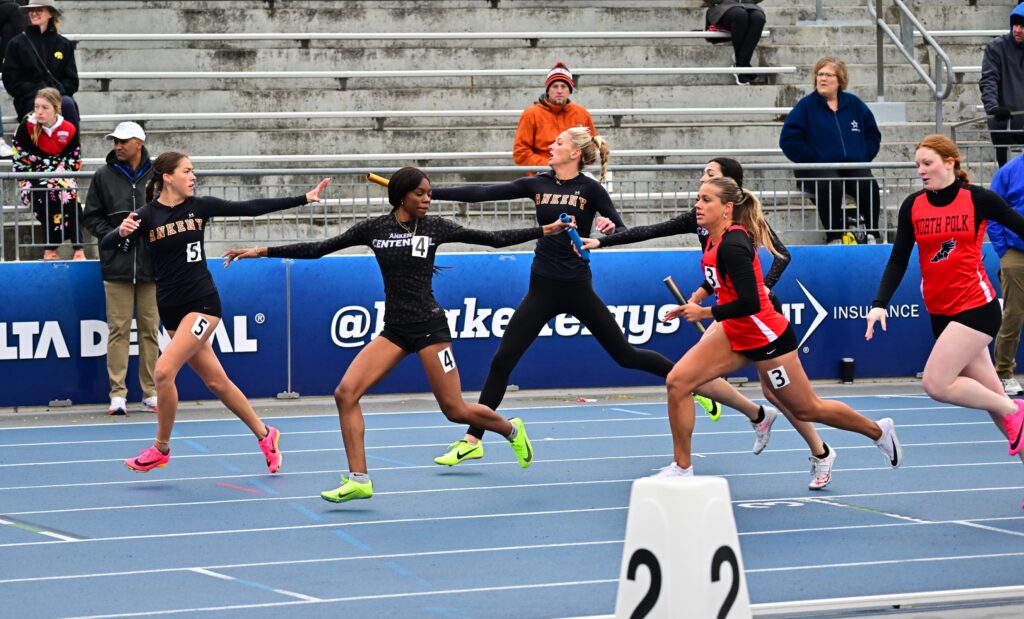 Until the last couple of days, the weather has been unseasonably warm this month. Have you been enjoying it, or would you prefer temperatures a little cooler to run in?
I don't mind the heat. But the ideal track (conditions) for me would be around 50-55 degrees and sunny.
You've been used in a variety of events. Do you have a favorite individual and relay event?
I think my personal strength is 400s although I have been running several 200 meter events this year. My favorite relay is the distance medley.
You are one of three returning runners from last year's state champion distance medley relay along with Lillian Smith and Alli Macke. How confident are you that the team can defend its title in that event?
We have the three returning members plus the addition of Sophie Loeffler. She has already ran a sub-60 in the 400 this year. This gives me confidence we will be highly competitive in this event. We currently have the fastest time in the state in this relay. However, we need to keep training and preparing because there is a ton of tough competition this year.
Your team appears to be capable of improving on last year's overall seventh-place finish at the state meet. What will be the keys to winning the Class 4A crown?
I think we need to compete like we never have before. We have to be precise and use the skills we have been taught this year to push our limits. We have talent spread throughout the whole team. Not only do we have several amazing runners, our throwers and jumpers will be a major help toward possibly winning a 4A championship.
Which teams do you consider to be your biggest challengers for the title?
I think that Ames and Waukee Northwest have shown a lot of potential at recent meets. They both have very strong programs. We were also competing very closely with Iowa City High at last year's state meet. I am excited to compete against these teams at state and Drake.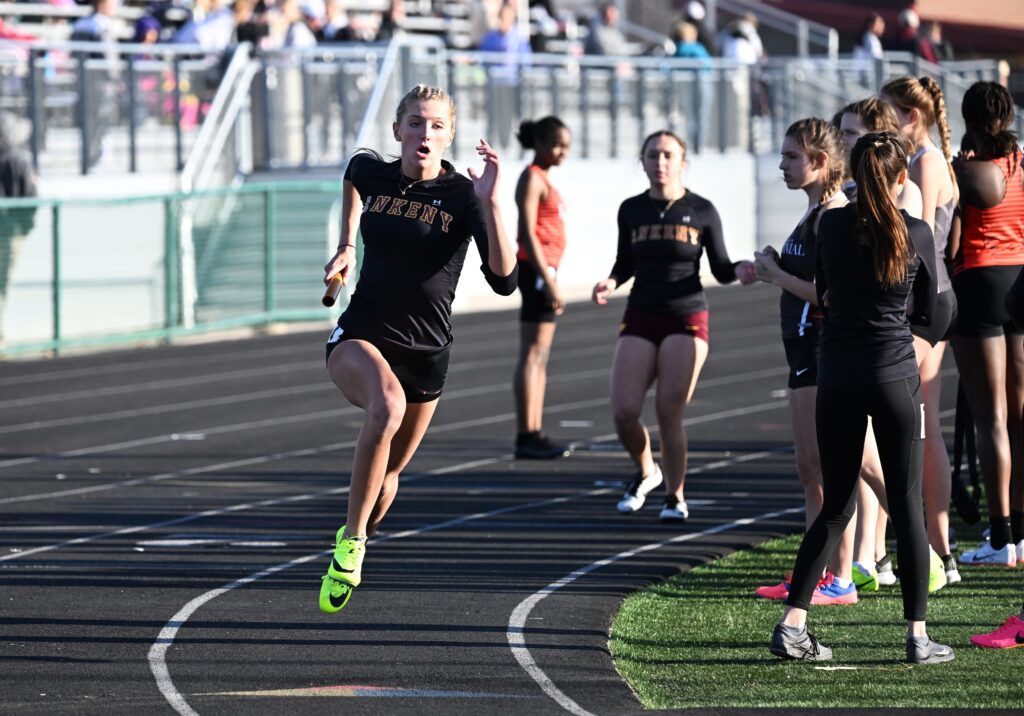 Plans for next year? Would you like to run track somewhere?
I was considering it, but as of now I have no plans to run.
What are you going to study?
I am planning on studying environmental science at the University of Iowa.
Your older sisters, Hannah and Sydney, both played basketball in college. What are they doing now?
My oldest sister Hannah owns a digital marketing company, and Sydney now works as a data analyst for a healthcare tech company. Hannah works on an acreage with her fiancé–she has two horses and three dogs! Sydney just bought her first house with her boyfriend in Johnston. She has taken an interest in ultra running and biking.