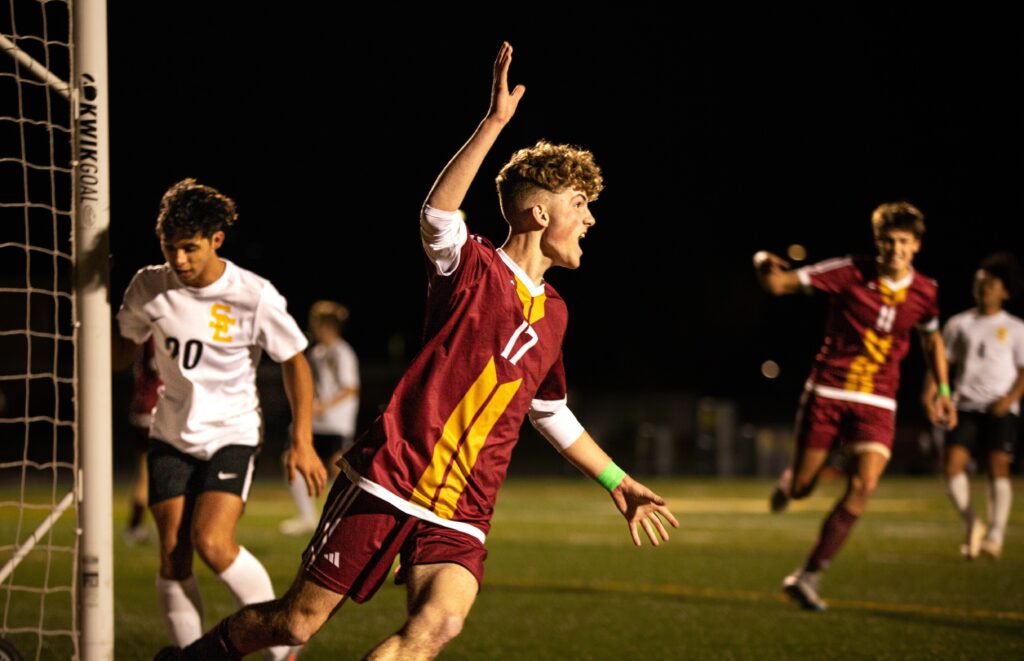 After opening the season with a losing skid, the Ankeny boys' soccer team is now on a winning streak.
The Hawks got a pair of goals from sophomore Andrew Loder and defeated 16th-ranked Southeast Polk, 2-1, in a CIML Conference game on Tuesday at Ankeny.
It was the third straight win after five consecutive losses for Ankeny, which improved to 1-2 in the league and 3-5 overall. The Rams' records dropped to 0-3 and 4-4.
"It was good to keep the momentum going and good to get another result to step into another big contest now on Thursday (against Dowling Catholic)," said Ankeny coach Marcus Varnum.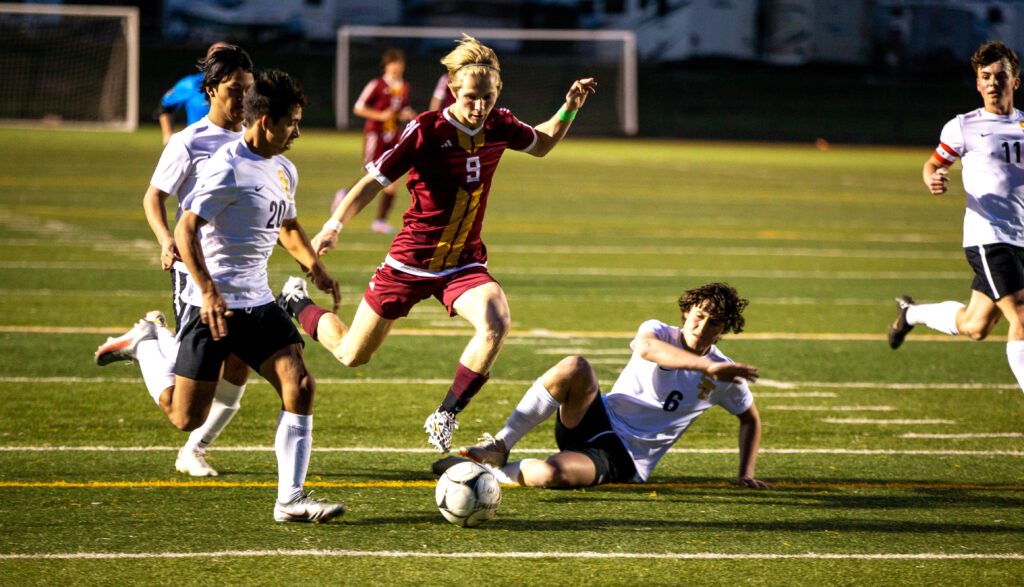 Loder found the net twice for a brace, scoring off assists by teammates Avry Olson and Landon Benge. He now ranks second on the team with six goals–all of them in the last two games.
Loder had four goals on Saturday in an 8-0 win over Sioux City East at the Valley Invitational.
"He's been producing quite a bit the last couple of games, so that's awesome," Varnum said. "It's wild to think that he's going to continue to produce like this, but if he keeps finding the back of the net, that's exactly what we want our strikers to do. It's been exciting to see him have such success in this short amount of time."
Loder scored the game's first goal to give the Hawks a 1-0 lead in the first half. Southeast Polk got the equalizer about 5 minutes later when Jude Skinner scored off an assist by Carter VanElsen.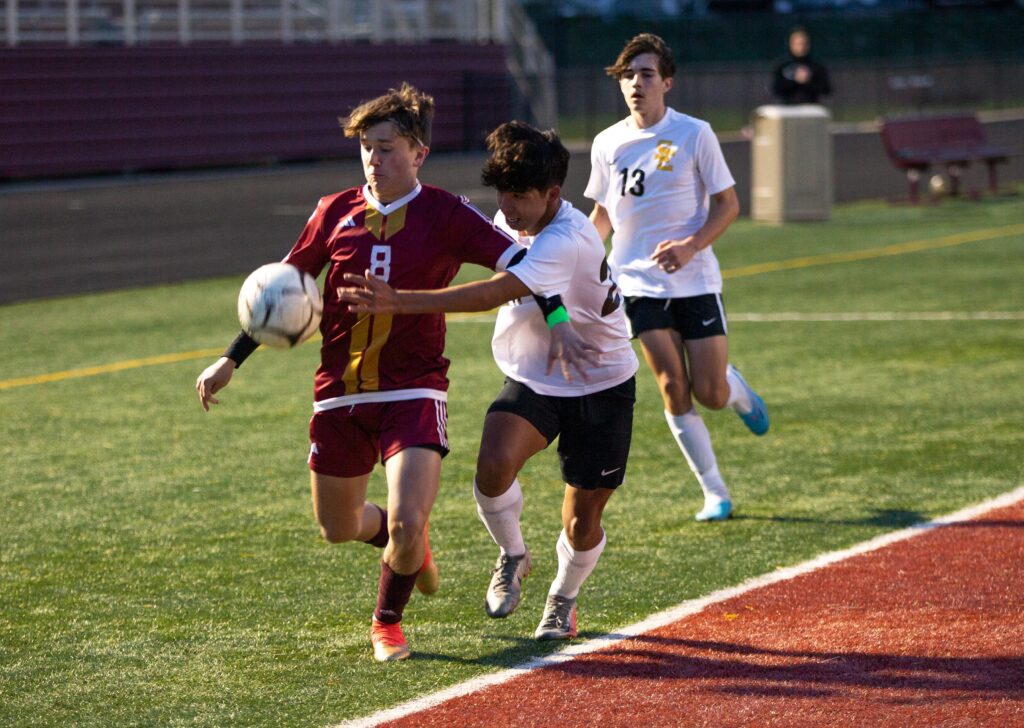 The score remained 1-1 at halftime. Loder then scored the game-winner about 10 minutes into the second half.
Ankeny will host another conference game against the No. 1 Maroons (5-1) on Thursday. It will be Senior Night.
Dowling will try to bounce back from a 4-1 loss to No. 12 Johnston on Tuesday.
"We know we have a big hurdle ahead of us," Varnum said. "But we're pumped for the challenge."