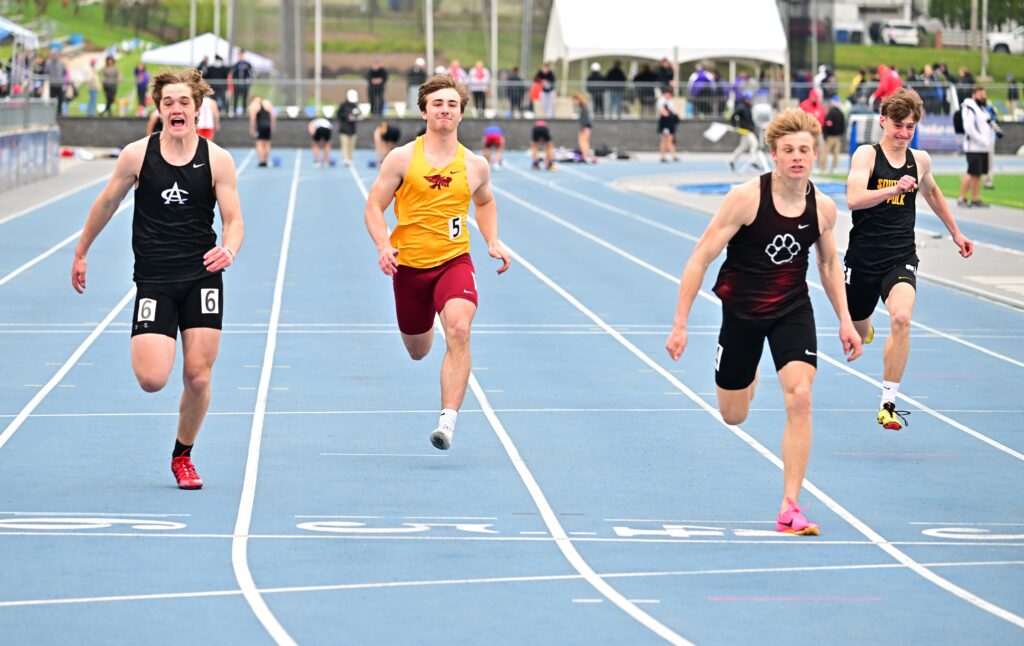 On a Thursday night when the Ankeny and Ankeny Centennial boys' track teams both entered partial lineups at the Waukee Invitational, a few individuals stood out for the Hawks and Jaguars.
Ankeny's Devon Akers won the long jump with a leap of 22 feet 1 inch. Centennial's Jeremiah Bassett took fifth in that event with a jump of 21-1.
"Devon hit the Blue Oval Standard for the Drake Relays," said Ankeny coach Jordan Mullen.
The Jaguars got a second-place finish from Max Snyder in the 100. He was clocked in 11.37 seconds.
Snyder also anchored the winning 4×200 relay. He teamed up with Elijah Porter, Caleb Reed and Lawson Langford to post a time of 1:32.08.
Centennial took third in the sprint medley relay. The foursome of Arian Ulrich, Joel Neith, Drake Dittmar and Corbin Vander Weerdt turned in a time of 1:40.08.
The Hawks got a fifth-place finish from Maxwell Doyle in the 400 hurdles. He was clocked in 59.68 seconds.
"That was a really nice PR for him," Mullen said.
With 17 of the 19 events scored, Waukee Northwest led the team race with 98 points, followed by Waukee with 88.5. Centennial was sixth in the 15-team field with 44 points, while Ankeny was 12th with 16.
The results of the throwing events were not available.
Centennial will host the Jaguar Invitational on Tuesday at Northview Stadium, while Ankeny will head to North Polk for the Comet Relays.