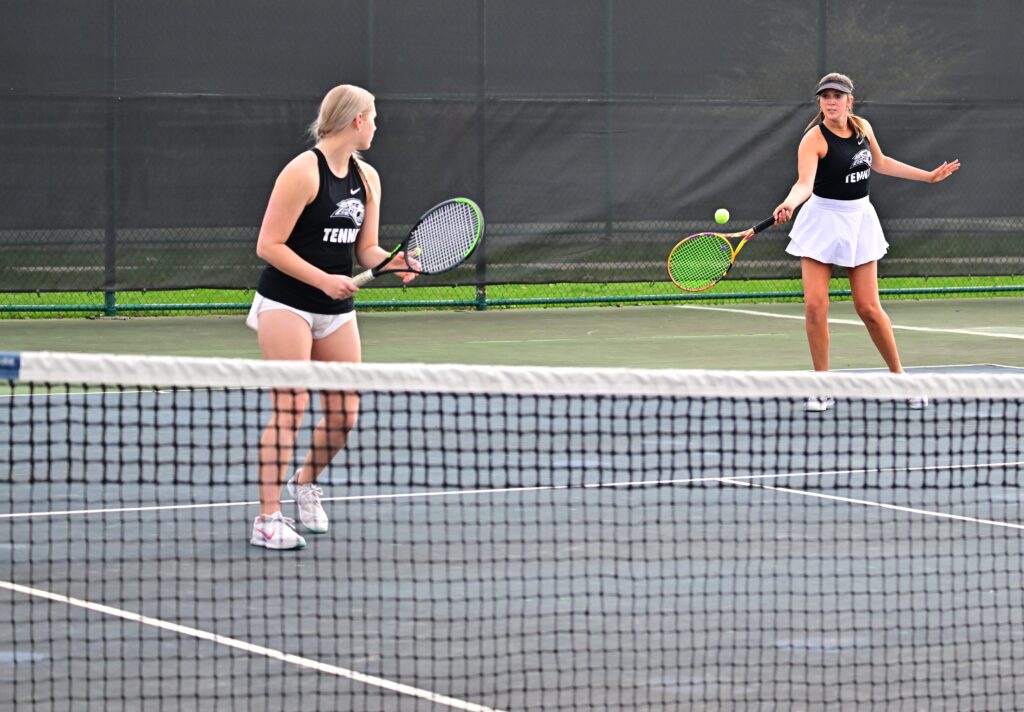 Monday's non-conference meet against visiting Burlington Notre Dame gave Ankeny Centennial girls' tennis coach Alli Gustafson an opportunity to adjust her lineup.
The third-ranked Jaguars rolled to an impressive 11-0 victory–even though the team's top two players, Abbie Peterson and Esther Guan, did not play doubles.
"We finally had some beautiful tennis weather this afternoon!" Gustafson said. "Today was an opportunity for some players who don't normally play varsity to get some higher level experience in doubles. The whole team played with integrity from top to bottom and used tonight's matches to try out some things they don't always get to. It was a great night of tennis."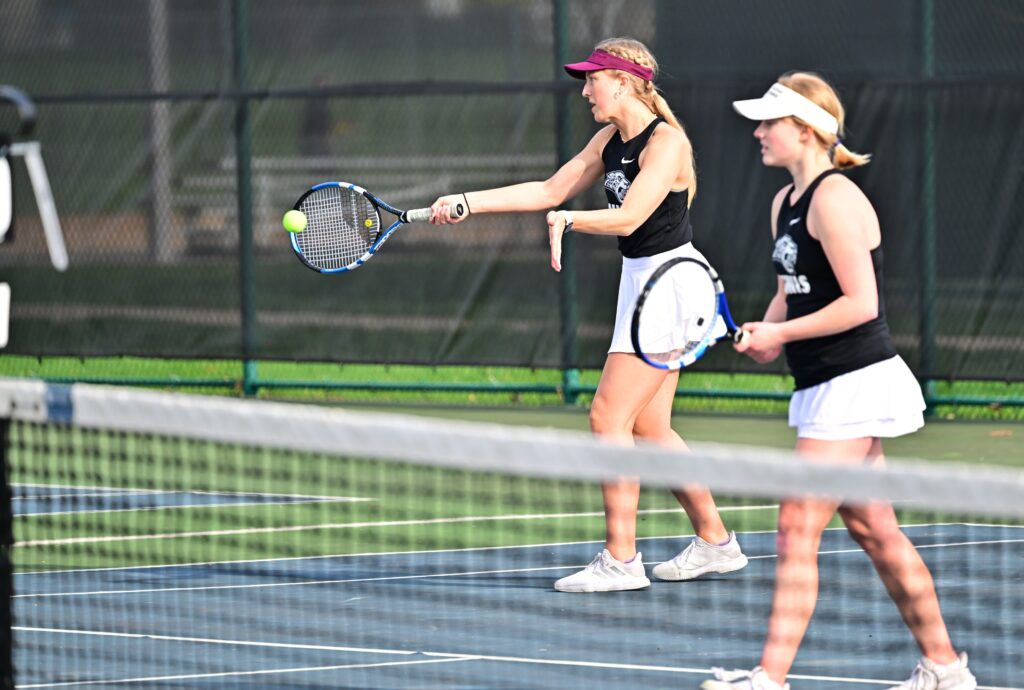 Centennial won all 11 matches in straight sets, losing a total of just seven games along the way. The Jaguars raised their record to 4-1, while Notre Dame dropped to 1-3.
Centennial will play a CIML Conference meet at No. 10 Johnston (3-2) on Tuesday.
"We look forward to playing against Johnston," Gustafson said.
Here are the match-by-match results from Monday's meet: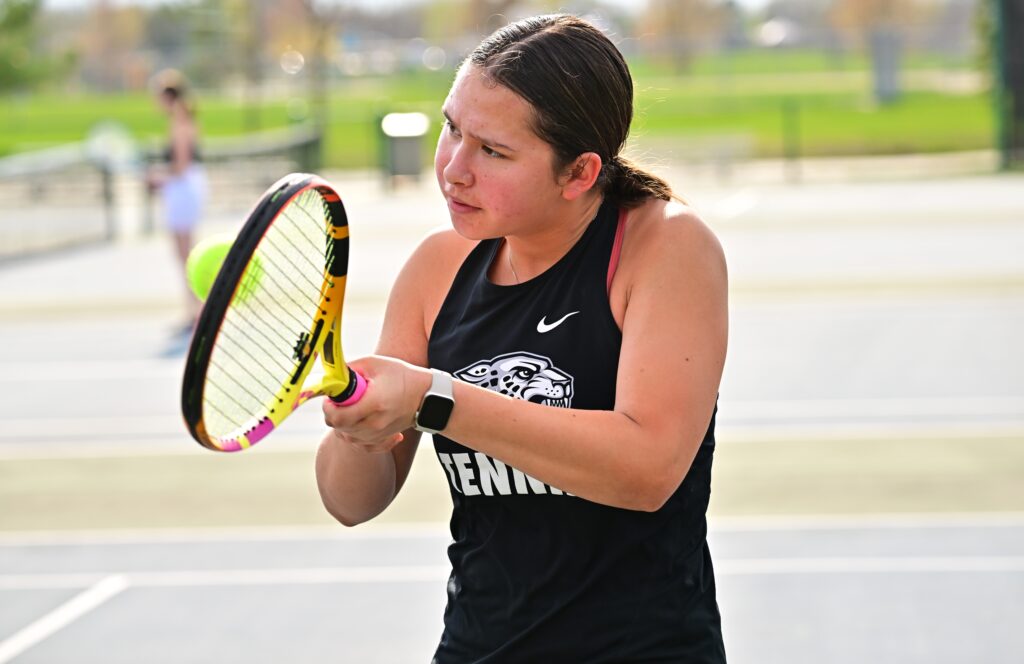 Centennial 11, Burlington Notre Dame 0
Singles–A. Peterson beat Hamma, 6-0, 6-0; Guan beat McVey, 6-0, 6-0; Benkufsky beat Beggs, 6-0, 6-0; S. Peterson beat Stutsman, 6-0, 6-0; Lofgren beat Cline, 6-0, 6-1; Yuan beat Callison, 6-0, 6-0.
Doubles–Benkufsky-Lofgren beat Hamma-Stutsman, 6-0, 6-0; S. Peterson-Yuan beat Beggs-Cline, 6-1, 6-0; Sterling-Mixdorf beat McVey-Callison, 6-2, 6-1; Price-Rasmus beat Allen-Jong, 6-1, 6-0; Brosnahan-Bhat beat Gautam-Beckman, 6-0, 6-1.