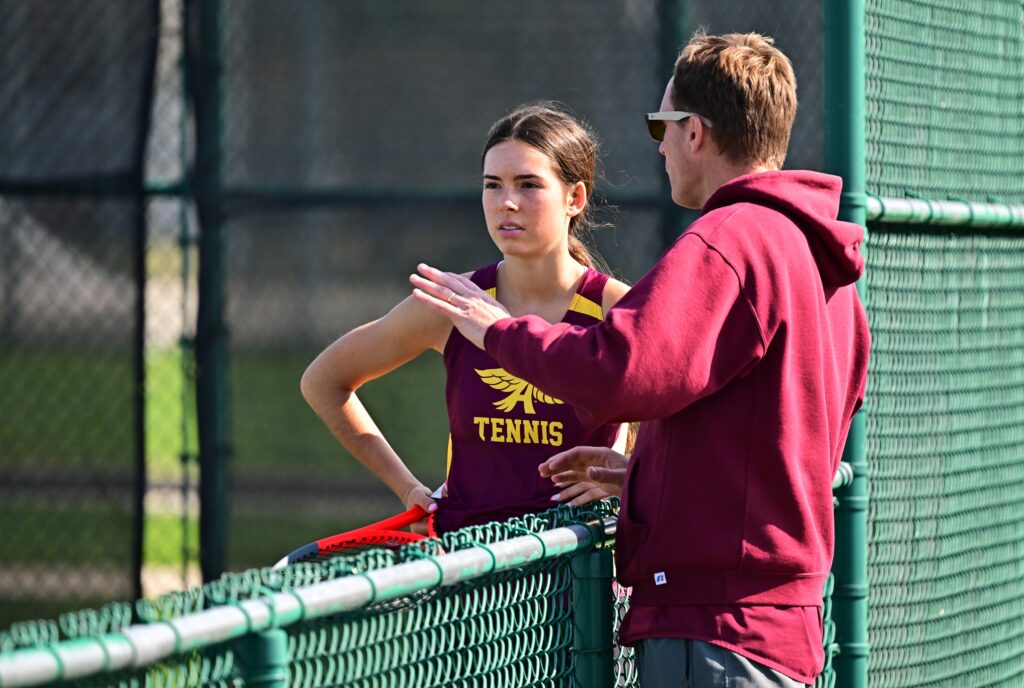 A slow start could have been costly for the Ankeny girls' tennis team on Tuesday.
The ninth-ranked Hawkettes recovered, however, and went on to beat visiting Waukee Northwest, 8-3, in a CIML Conference meet.
"The good news is that we won our third-set tiebreakers," said Ankeny coach Steve Smith. "The bad news is we came out flat and put ourselves in a position where we had to come back to win those matches. We've got to find a way to compete like we're the underdog even when we're not."
Ankeny won four of the six singles matches. Lilith Francel at the No. 5 position and Mallory De Haan at the No. 6 spot both rallied from a one-set deficit to prevail.
"It was great to see Lilith and Mallory fight their ways to victory in those third sets," Smith said.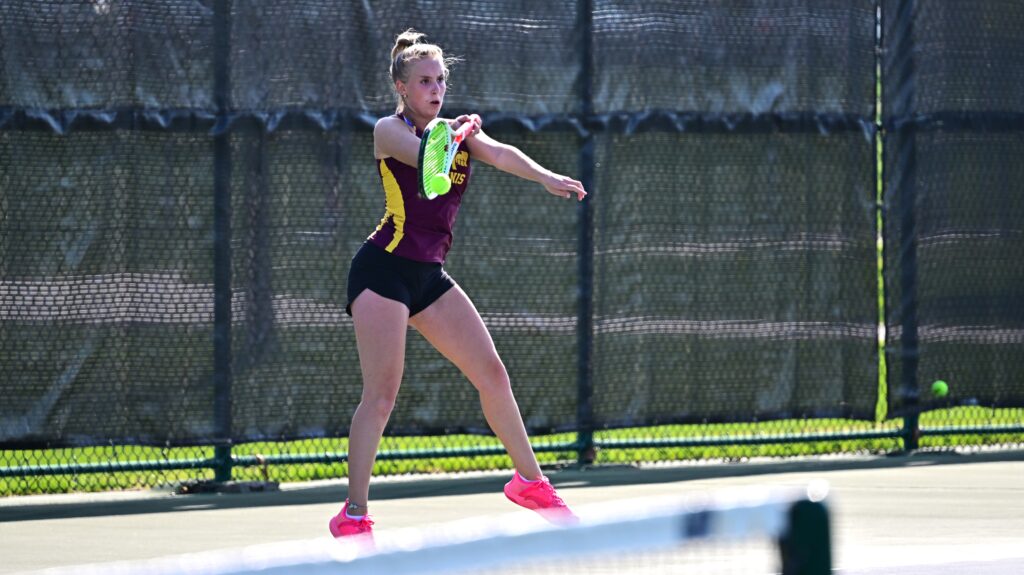 Ankeny then sealed the win by taking four of the five doubles matches. The Hawkettes improved to 2-3 in the conference, while Northwest's records dropped to 0-5 in the league and 1-6 overall.
Ankeny will play another conference meet against No. 3 Ankeny Centennial (5-1) on Thursday.
"It's going to be a significantly tougher opponent on Thursday, and we'll have to raise our level of play significantly to even come close against our crosstown rivals," Smith said.
Here are the match-by-match results from Tuesday's meet: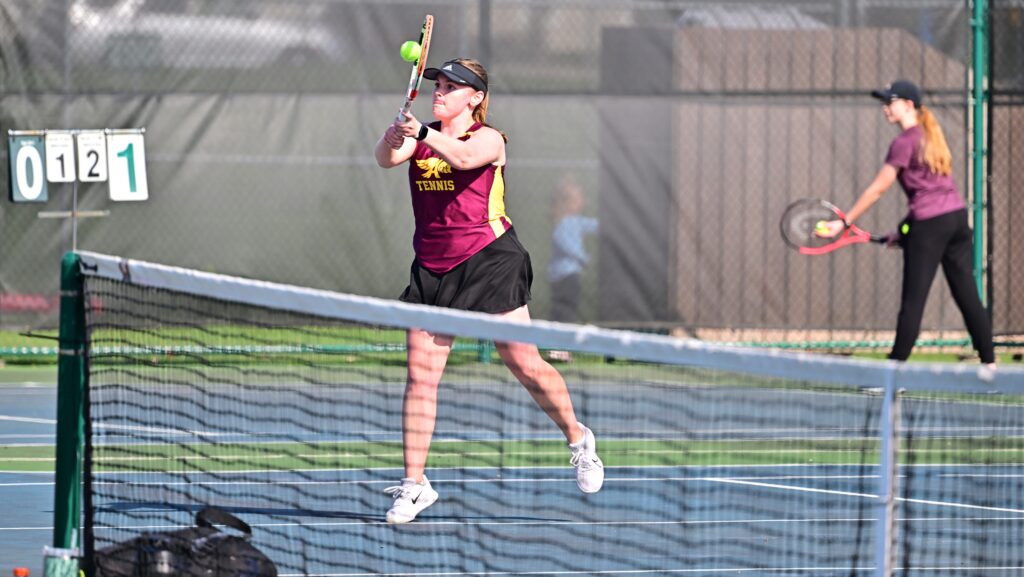 Ankeny 8, Waukee Northwest 3
Singles–Smith beat Schmidt, 6-0, 6-0; Paulsen (WN) beat Otto, 6-3, 7-6; Osburn beat Everett, 6-2, 7-5; Giles (WN) beat Kolb, 6-4, 6-3; Francel beat Sheeder, 4-6, 7-5, 10-8; De Haan beat Kinariwala, 6-7, 7-5, 10-4.
Doubles–Smith-Kolb beat Paulsen-Giles, 6-1, 6-1; Otto-Osburn beat Schmidt-Everett, 6-4, 6-1; Sheeder-Mandumula (WN) beat Francel-De Haan, 6-2, 6-3; Rohlfing-Risk beat Kinariwala-Hammond, 6-4, 6-4; Feldhacker-Gorrela beat Stanger-Metzger, 6-2, 6-4.