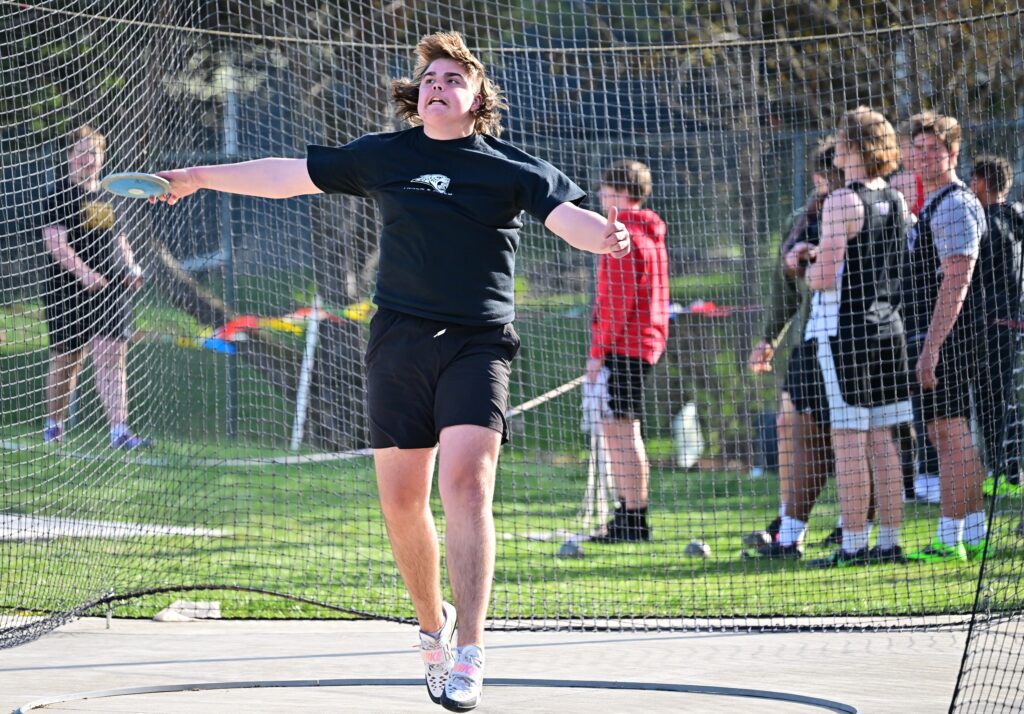 Ankeny Centennial senior Sam Dietz tuned up for this week's Drake Relays by winning the shot put in the Jaguar Invitational on Tuesday at Northview Stadium.
Dietz won the event with a toss of 51 feet 5 inches. He will compete on Thursday afternoon at the Relays.
Tuesday's meet attracted a field of six squads. No team scores were kept.
Centennial won seven of the 19 events, including the 4×400 relay. The team of Brayden Adams, Zechariah Howe, Max Snyder and Elijah Porter took that relay in a time of 3:29.65.
Cael Woods swept the hurdles events. He won the 110 hurdles in 15.87 seconds and the 400 hurdles in 57.45.
Corbin Vander Weerdt captured the 800 in a time of 2:04.34. AJ Schermerhorn won the 1,600 in 4:29.05.
The Jaguars' other victory came in the long jump. Caleb Reed won that event with a leap of 19 feet 5.75 inches.
Mattai Cayton took second in the high jump. He cleared the bar at 5 feet 8 inches.
Blaine Sandquist was the runner-up in the discus. He had a throw of 150-5.
Drake Dittmar placed second behind Woods in the 400 hurdles. He was clocked in 57.49, finishing just .04 behind Woods.
Other second-place finishes were provided by Arian Ulrich in the 100 (11.26), Braeden Jackson in the 200 (23.20), Jackson Reed in the 400 (54.29) and Gabe Hadley in the 3,200 (10:35.11).