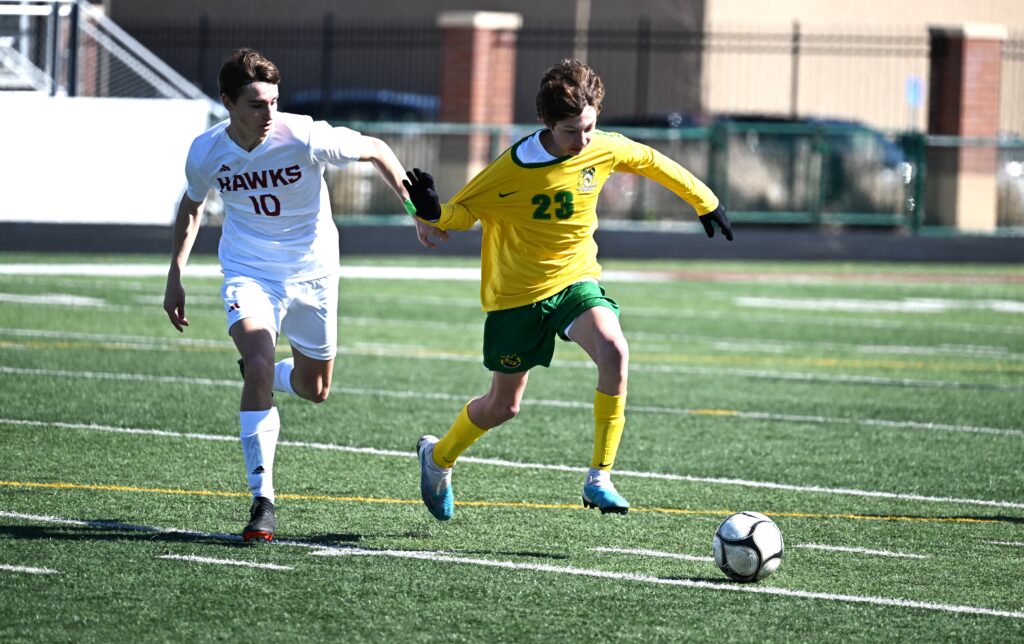 Tuesday was a rough night for all four of the Ankeny and Ankeny Centennial boys' and girls' soccer teams.
All four squads lost on the same night–something that has maybe never happened before. One of those losses came at Waukee Northwest, where the Ankeny boys' team dropped a 4-0 decision to the third-ranked Wolves.
"I think it just goes to show that on any given night, anything can happen," said Ankeny boys' coach Marcus Varnum. "But we've got an incredibly tough conference. Games can turn into gauntlets, and you've got to be prepared for anything."
Tuesday's game was a rematch of last year's Class 3A quarterfinal, which was also won by Northwest, 2-1. It was the sixth straight victory for the Wolves, who improved to 4-1 in the CIML Conference and 7-1 overall.
The Hawks' records dropped to 1-4 and 3-7.
"We continue to learn, and we continue to find a little more within ourselves with each game," Varnum said. "It's good to get these tough games under our belts as we continue to grow together."
Northwest built a 3-0 halftime lead, then added another goal in the second half. Cole Schrage had a pair of goals for the Wolves.
Eric Moncada scored a goal and also had three assists. Riley Jones contributed the team's other goal.
"Northwest is a very good team," Varnum said. "You can't take that away from them. They're looking to possess and control the game through possession, and they want to make sure that they are methodical with their possession. They had a lot of possession of the game, there's no doubt. But what really hurt us was service into the box.
"They were very good, physical and fast. You have to give them credit. I think it was a deserving result for them," he added.
Ankeny had some chances to score, but couldn't find the net.
"We definitely had some moments," Varnum said. "We just couldn't crack through, but it was good to see that we continued to fight. We refused to back down."
The Hawks will now have more than a week off before playing No. 9 Ankeny Centennial (4-4) in the Ankeny Derby on May 5.