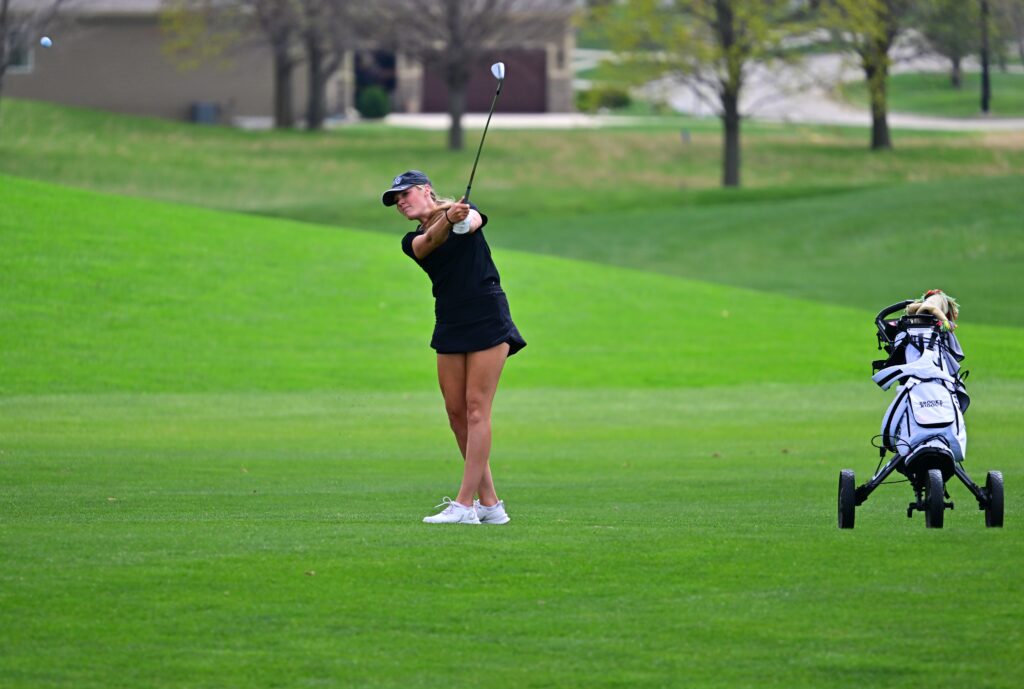 It isn't easy to play 45 holes of golf in a span of three days.
But that's exactly what the Ankeny Centennial girls' golf team had to do this week.
The Jaguars completed a grueling 72-hour stretch by placing seventh among 14 teams in the Linda Bloom Invitational on Thursday at the American Legion Golf Course in Marshalltown. They shot a 373.
"We played ok," said Centennial coach John Petersen. "We had some great holes and some rough holes. We didn't play consistent golf this week, and that is frustrating our girls. They know they can shoot lower scores and have been a little discouraged this week."
Fourth-ranked Waukee Northwest carded a 333 to capture the team title. Grundy Center, the No. 2 squad in Class 1A, placed second with a 337.
Natalie Henson of Marshalltown fired a 3-under-par 68 to earn medalist honors. Hannah Pettitt of Northwest was the runner-up with a 71.
No other player in a field of 84 golfers shot better than an 82.
Centennial's Payton Drefke shot an 84 to place seventh. She made an eagle on the par-5, No. 3 hole.
Olivia Joensen carded a 94 for the Jaguars. Adelyne Peterson shot a 96, Vivian Wilson had a 99, Brooke Ridout fired a 105, and Sophia Wilson added a 113.
"We need to get back to having fun and enjoying the game," Petersen said. "Our scores are close to where we were last season, so we need to stay positive and excited for the upcoming meets."
Centennial will play in the Dragon Invitational on Monday at Jester Park.