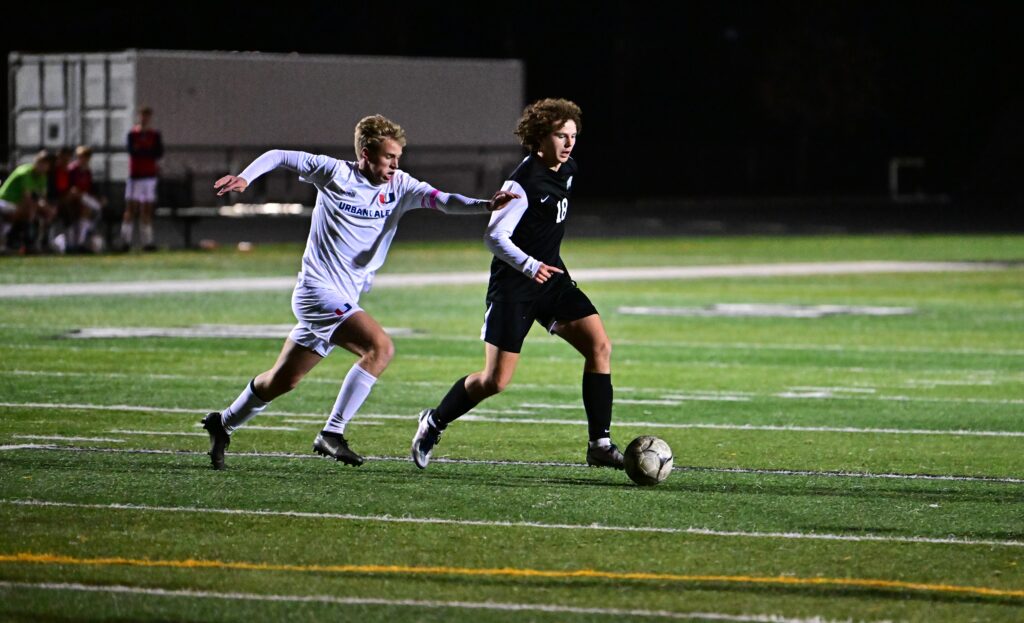 Logan Page recorded a hat trick to lead the ninth-ranked Ankeny Centennial boys' soccer team to an 8-1 victory over visiting Perry in a non-conference game on Saturday.
Page, a junior, entered the contest with just one goal on the season. But he found the net three times as the Jaguars raised their record to 5-4.
Perry, the No. 11 team in Class 2A, dropped to 4-5.
"Logan stepped up and finished his chances really well," said Centennial coach Brian Duax.
Centennial built a 3-0 lead at halftime. The Jaguars then added five more goals in the second half while conceding one.
Parker Lundberg had a goal and an assist in the win. Haris Smajlovic, Lucas De La Cuba, Ty Duax and Austin Lundberg also had goals for Centennial.
Lucas Cowman and Amel Islamovic each added an assist.
"We got lots of crucial minutes for lots of players," Duax said. "It was a step in the right direction, but we've got lots of more work to do."
The Jaguars will play Ankeny (3-7) on Friday at Northview Stadium.