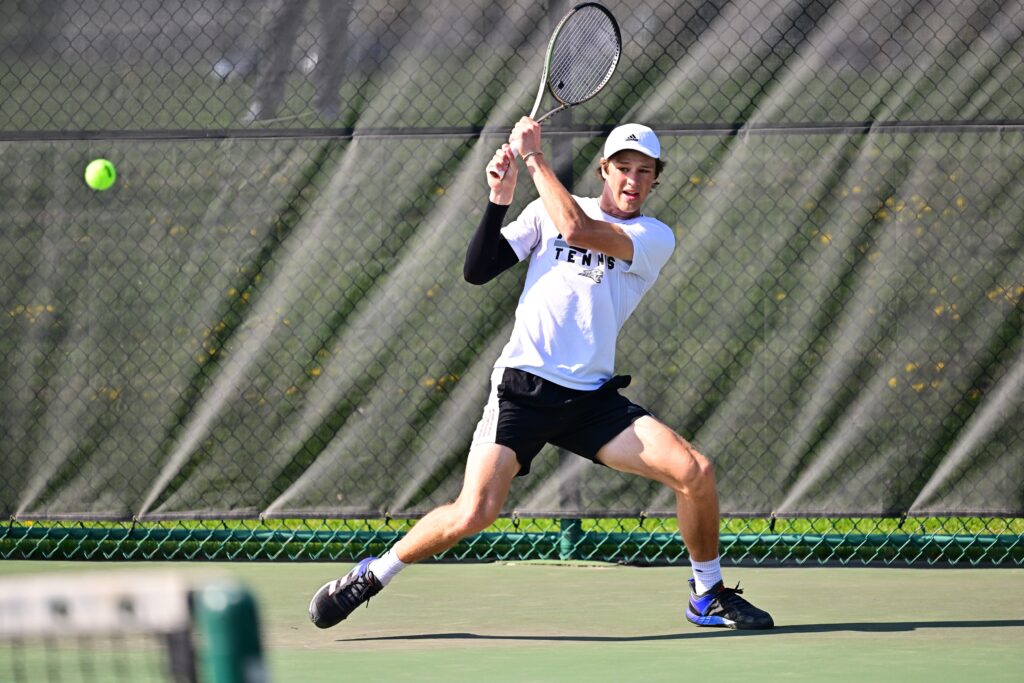 Ankeny Centennial senior Caleb Peterson is considered one of the favorites to win the boys' Class 2A state tennis title this season. He has compiled a 10-0 record in singles, winning most of those matches by scores of 6-0, 6-0.
Peterson has also racked up a 12-1 mark in doubles while playing with three different partners. He is 6-1 with Nick Hiney and 3-0 with Holden Smith and Brayden Wellendorf.
Peterson placed fifth in the Class 2A singles tournament last year. As a sophomore, he teamed up with Nic Mackaman for a sixth-place finish in doubles.
Here is some inside info on Peterson:
Congratulations on an outstanding season thus far. What has been the highlight for you?
The highlight of my season has been the team atmosphere, the great guys on the team and getting pumped when beating Valley and coming back from big deficits with Nick Hiney.
Your team has had some ups and downs with a 3-4 record, but is coming off an 8-3 win over Ankeny on Thursday. Do you feel like your team is making some pretty good progress?
Yes, I feel like our team is making progress. I think all of our players have a lot of ability. Practice and matches are a lot different, and I think as they gain match experience and confidence they play better and better.
Your team has a big week ahead with three meets in the next four days, including a showdown against top-ranked Waukee Northwest on Thursday. Do you think these meets will help prepare everyone for the postseason?
Yes, I'm excited for the meets and the competition. It'll be good for the team to play the best team in the state and have the opportunity to compete against them.
It will also be a big week for you personally with likely matchups against two of the state's top players, Quinn Monson of Waukee on Monday and Kaden Taylor of Waukee Northwest three days later. What will be the key for you to win those matches?
The key for me is to play confident and to use my strengths on the court and stay mentally dialed in.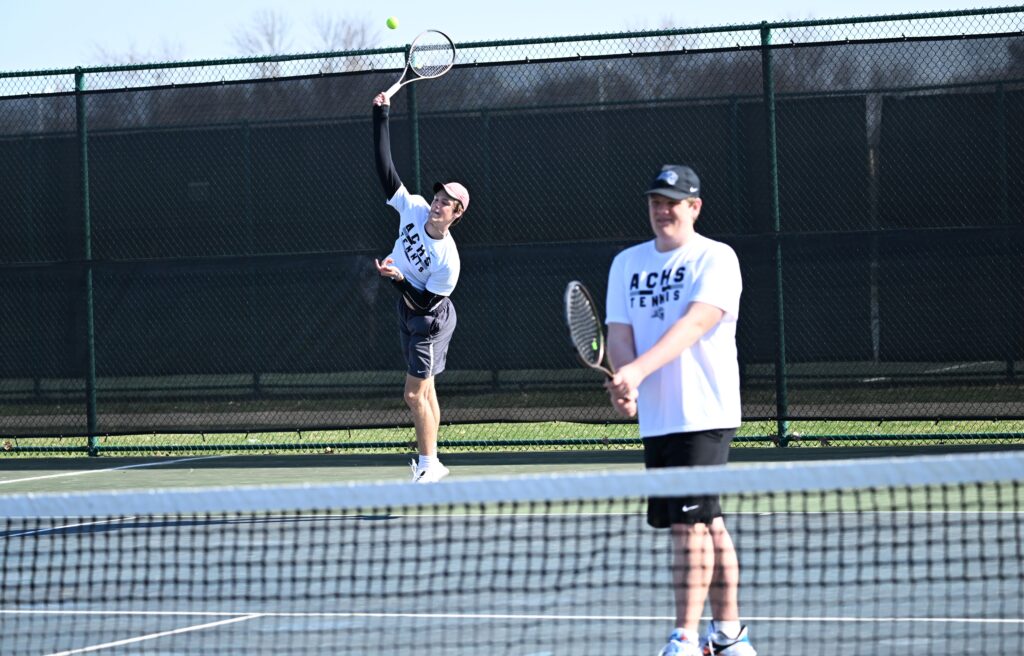 Do you think it will be important for you to sweep those matches for seeding purposes at the state tournament?
My goal would be to win both matches–absolutely. I'm going to give it my all and hope that is the outcome.
Your team has been assigned to the Ames district on May 8. What did you think of your team's assignment?
I'm excited for our team as our district has a lot of familiar teams that I know we have the ability to beat. Making adjustments from our losses to those teams and having a game plan in districts will be important.
Do you think you will see much competition there in singles, or do you think some of the other top players may choose to play doubles instead?
I hope the best players from each school play singles. It will help prepare me for state and help me get in my best form.
Where are you at in the recruiting process? Have you looked at a lot of schools, and are you close to making a decision?
The two schools I'm looking at are Drake and Iowa Central. I've been on a visit to Drake, and they have an amazing team and great academic programs. I'm looking to make a decision very soon.
Do you have a favorite professional player that you like to watch play?
My favorite tennis player is Novak Djokovic. As far as watching goes, I'd have to say Carlos Alcaraz. He's truly the best player we've seen in last two decades. His athleticism and aggression is something I try and learn and aspire toward.