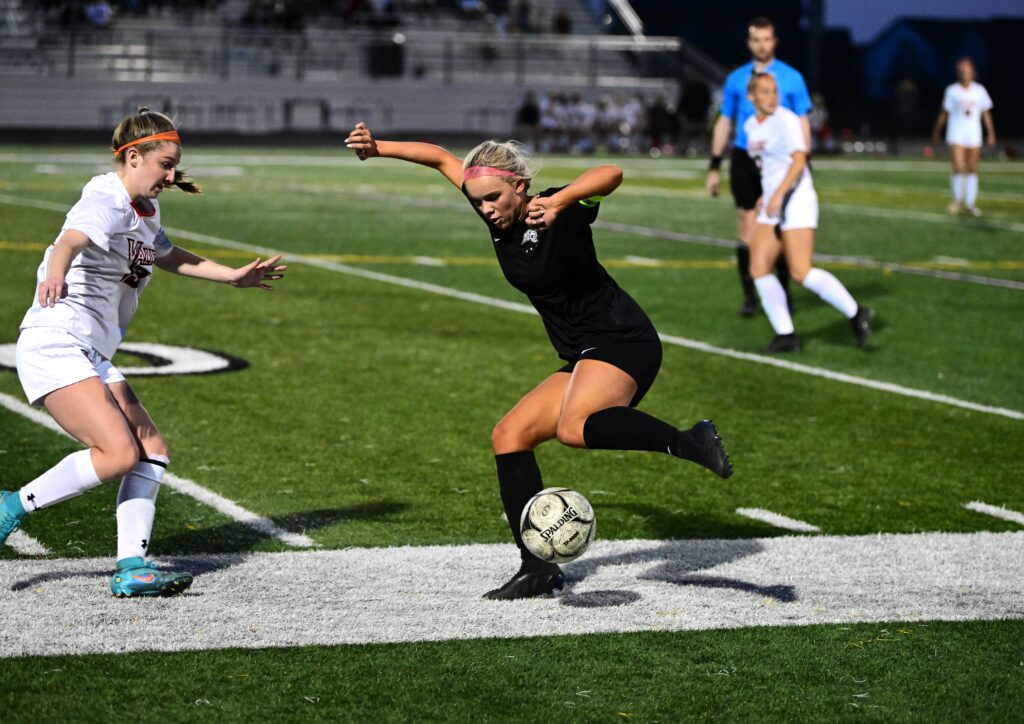 The results on the field were not the biggest concern for the Ankeny and Ankeny Centennial girls' soccer teams as both squads played in the Tournament of Champions on Friday and Saturday at Bettendorf.
For the fourth-ranked Hawkettes, the games seemed irrelevant after junior midfielder Allie Heller suffered a broken leg during the first half of Friday's contest against Evanston (Ill.), which eventually posted a 1-0 victory in a shootout.
"Allie got hurt on a tackle and broke her leg in three places," said Ankeny coach Simon Brown. "There was a delay of about 30 minutes, and Allie went to the ER and later had surgery. It was really emotional. The game kind of went on the backburner at that point."
For the No. 8 Jaguars, the goal for the weekend was to grow as a team, according to coach Chris Allen.
"I think in that capacity the team definitely became closer," Allen said. "They spent a lot of time together. We kind of gave the players the time and the space to figure out for themselves how to grow and bond as a team. All in all, that was a success."
On the field, Centennial went 1-2 in the tournament. After posting a 3-0 win over Batavia (Ill.) on Friday, the Jaguars dropped a 3-0 decision to Edwardsville (Ill.) on Saturday before falling to Evanston, 2-1.
"Obviously, the results weren't what we wanted them to be," said Allen, whose team is now 6-5 on the season. "A realistic goal would have been to win two of three, and unfortunately we didn't hit that mark. So we have to reflect on that."
Ankeny, meanwhile, went 1-1 for the weekend. Its game on Saturday morning was cancelled.
The Hawkettes rebounded from the loss to Evanston with a 3-0 victory over Batavia on Saturday afternoon. They raised their record to 7-3.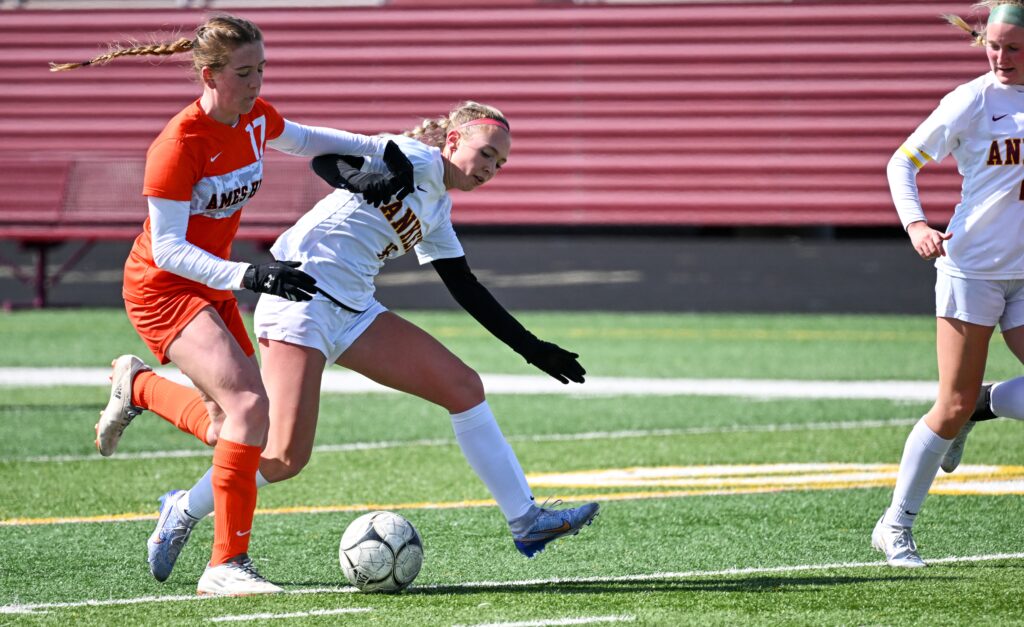 Ava Paoli, Camryn Dietz and Riley Kayser each had a goal in the win. Alli Macke contributed an assist.
"I thought the girls bounced back well," Brown said. "It was a bit of a scrappy game."
Both Ankeny and Centennial are still seeking to play more consistently.
"We didn't concede a goal all weekend," Brown said. "We just need to be a bit better in front of the goal."
The Jaguars got goals from Alanna Pennington, Gabby Lawrence and Ava Martin in their win over Batavia. McKenna Hilton and Cady Compton each had an assist.
Following the loss to Edwardsville on Saturday, Martin scored a goal in the 38th minute to give Centennial a 1-0 halftime lead over Evanston. Emmarie Becker was credited with an assist.
But Evanston then rallied to score two goals in the second half.
"We experimented with some things," Allen said. "But we're still struggling with our consistency."
Like Ankeny, Centennial is battling some injuries. Senior midfielder Averi Porter is still out with a knee injury, while Compton has only played limited minutes due to her own knee issues.
"Cady and Averi are a huge part of our attacking identity," Allen said. "Averi is hoping to play on Friday (against Ankeny), but we're still taking it day by day. It'll be nice to get them both back, but we need to learn how to succeed even when they aren't playing."
Brown said he thinks the rash of injuries could be a result of the difficult schedules that both teams are playing. Ankeny and Centennial became members of the nine-team CIML Conference this season, eliminating many of the weaker opponents that the two schools previously played.
"The girls have to go to war every single game," Brown said. "The games have been really physical, and I think that's why you're seeing a lot of injuries."