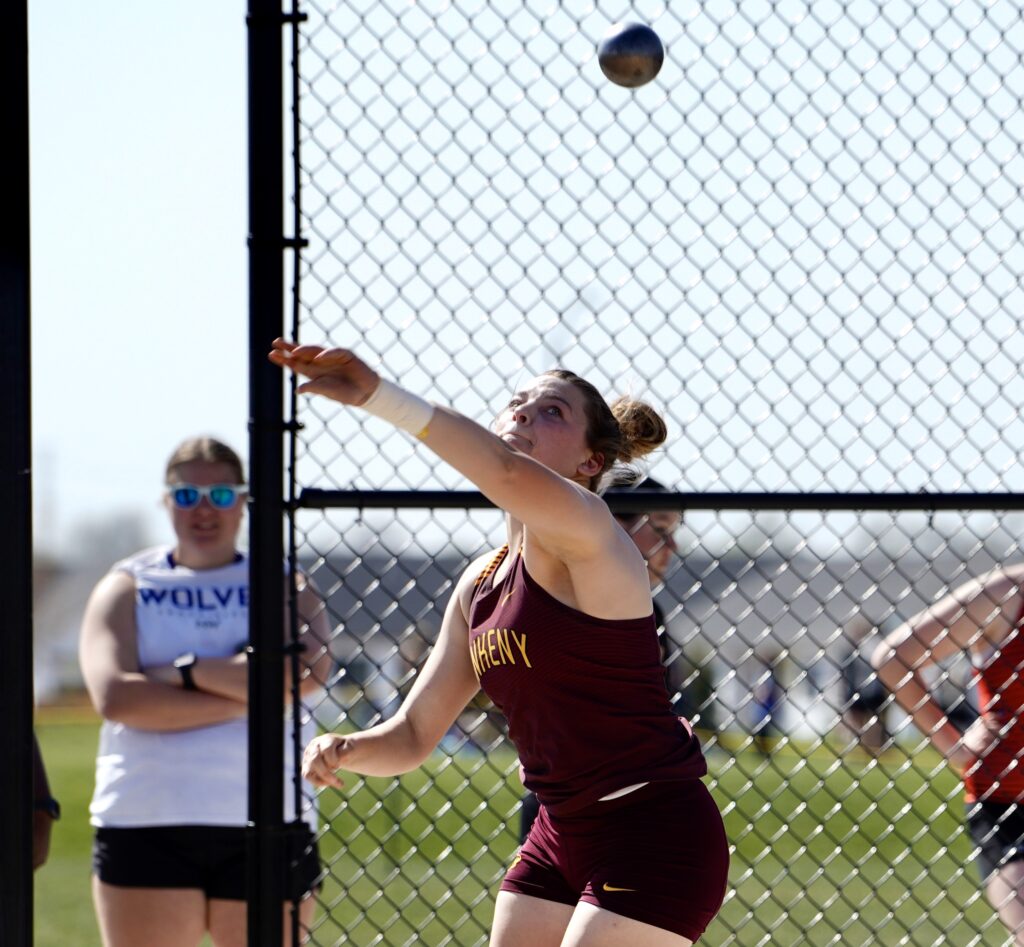 Thursday's CIML Conference meet at Waukee Northwest was a good tune-up for the rest of championship season for both the Ankeny and Ankeny Centennial girls' track teams.
The Hawkettes placed third in the meet with 117.5 points. Dowling Catholic won the team title with 125 points, edging the host Wolves by two points.
Northwest is the defending Class 4A state champion.
"The CIML is one of the best conferences in the state for track and field," said Ankeny coach T.J. Jumper. "Three of the top five ranked teams in the state along with several other teams in the top 10 were competing against each other. In this type of a meet, every inch and every 10th of a second matters. We knew it was going to be tight in the team race and whichever team won was going to have a great night throughout their lineup.
"We had a really good night with several PRs, but had a couple things not go our way," he added.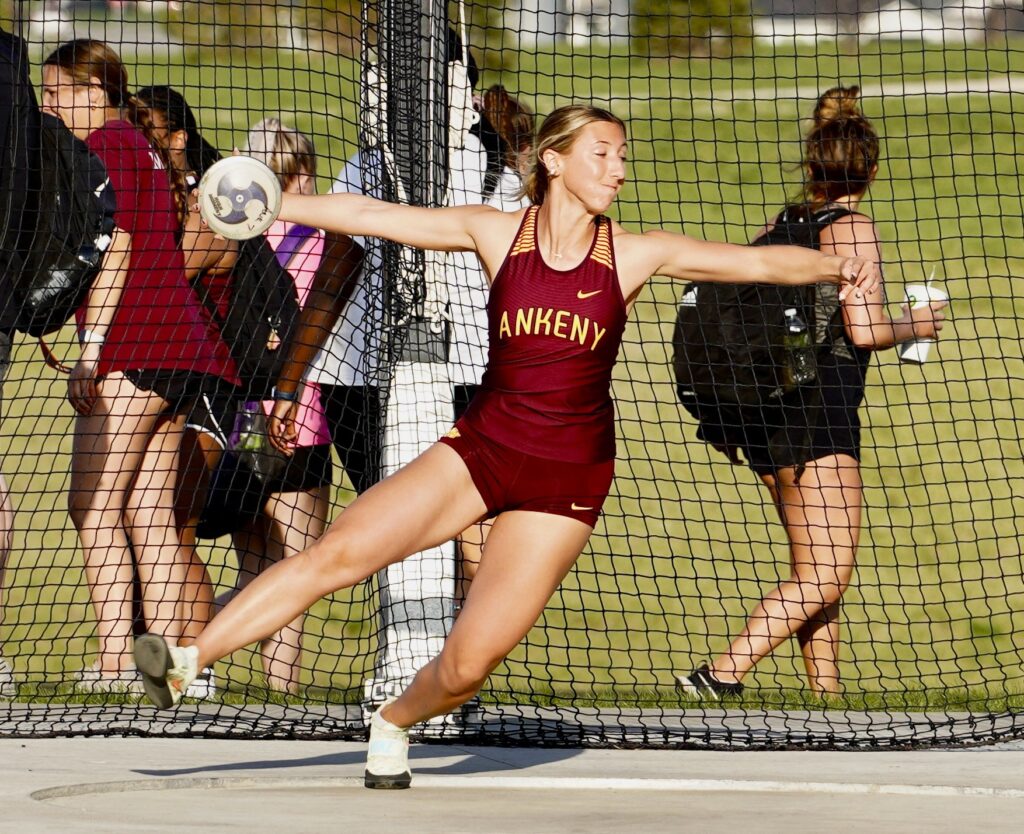 Centennial, meanwhile, placed seventh in the nine-team field. The Jaguars scored 52.5 points.
"It was a warmer day to compete and there was some wind, but it was a nice day overall," said Centennial coach Tyler Asbe. "We had many nice performances and a number of PRs and season bests. With it being our last meet before state qualifying, we tried some new things with relay lineups and orders and it was good to have one last look at things before we have to set those lineups for next week."
Ankeny won six events, including three of the four field events. Reagan Hanfelt took the high jump at 5 feet 4 inches, Hannah Baier won the discus with a throw of 122 feet, and Kendra Winfrey captured the shot put with a toss of 38-1.
Centennial's lone victory came in the long jump, where Jaeden Pratt leaped 18 feet 4 inches to win the event. Teammate Kambria Leazer placed fourth with a jump of 17-9.
Ankeny's Alli Macke won the 800 with a time of 2:19.54. She edged Northwest's Anna Sheriff by .64 seconds.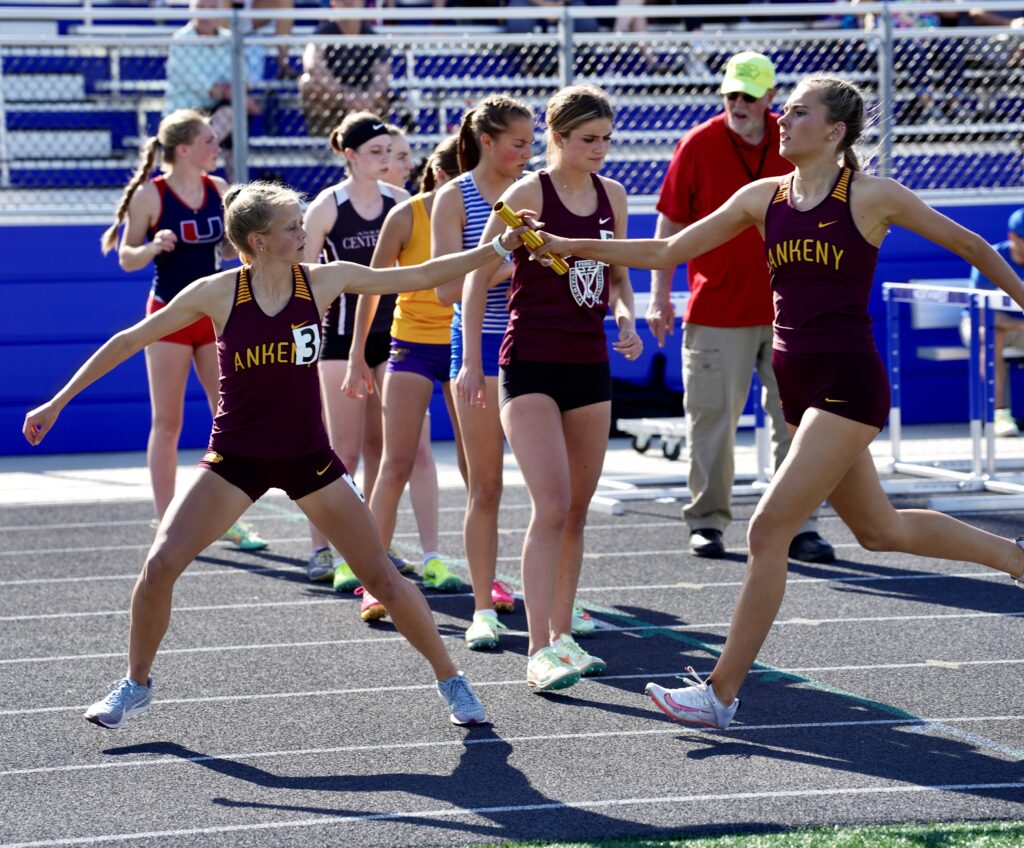 Macke also anchored the Hawkettes to a pair of relay victories. She teamed up with Sophie Loeffler, Reagan Prendergast and Morgan Johnson win the 4×800 relay in a time of 9:36.85, edging Southeast Polk by .18 seconds.
Macke also combined with Loeffler, Karsen Jacks and Zoe Shadravan to win the 4×400 relay. Ankeny was clocked in 3:59.51, edging Southeast Polk by .12 seconds.
Drew Beason placed third for the Hawkettes in both distance races. She posted times of 10:14.38 in the 3,000 and 4:47.27 in the 1,500.
Lillian Smith took fourth in the 100 in 13.15 seconds. Jayla Williams was fourth in the 100 hurdles in 15.92.
"It is great to compete at this level of a meet because it shows us where we are at going into districts," Jumper said. "Our training has gone very well, we are mostly healthy, and we feel after this meet we are in a great spot going into state qualifying. We are going to make those minor improvements that are needed and plan to have an exciting district meet next week."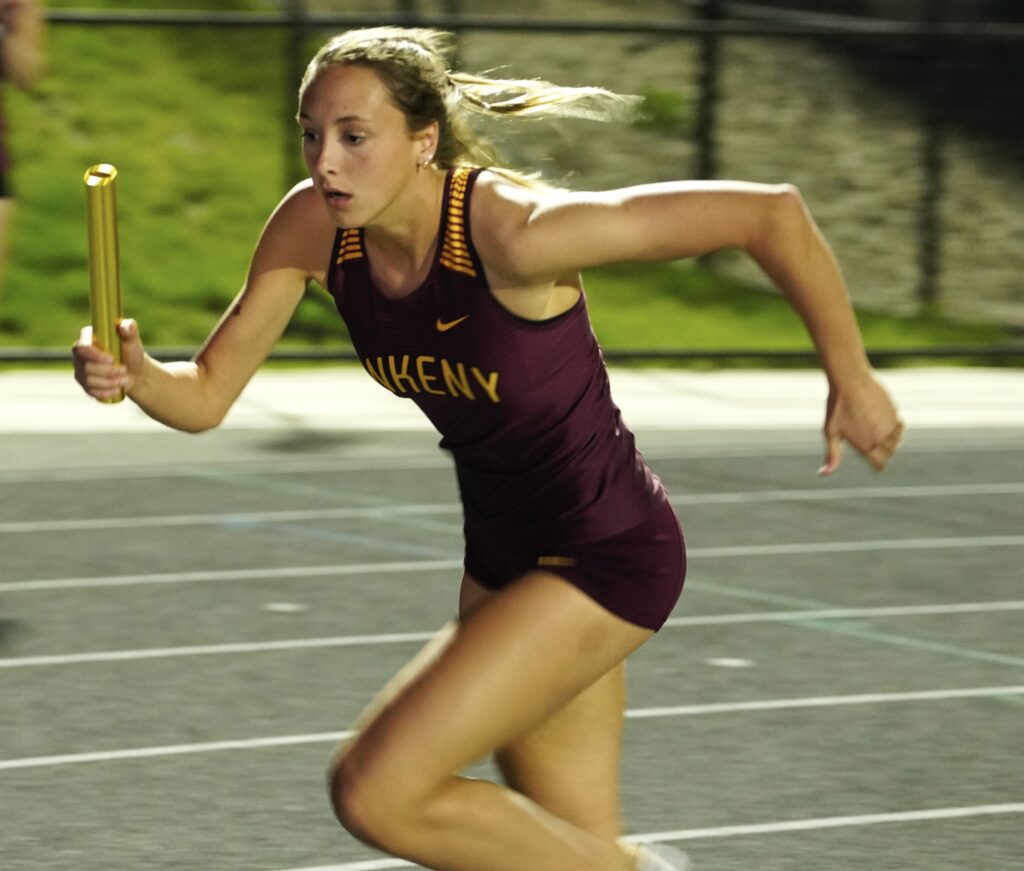 Centennial's Kylin Smith placed second in the 400 hurdles in 1:04.93. Avery Winter of Northwest won the event in 1:04.28.
The Jaguars got a fifth-place finish from Rondi Quass in the 1,500. She was clocked in 4:53.37.
Quass also anchored Centennial to a fourth-place finish in the distance medley relay. She teamed up with Kacy Olson, Malin Vallejo and Mya Crawford to post a season-best time of 4:15.61.
"Maddy LaVoi had a big PR in the open 400, and Anika Mohrhauser had a big PR in the 1,500. Anika is such a hard worker, and it was great to see her break 5 minutes for the first time," Asbe said. "And our sprint medley relay had a season-best time as well."
Centennial won the junior varsity division with 114 points, finishing 3.5 points ahead of Johnston.
"It was awesome to see our JV team compete well and show our depth," Asbe said. "This was the last meet of the year for most of these girls so it was great to see them finish the season on a high note."
The Jaguars will head to Norwalk on Thursday for a Class 4A state qualifying meet. Ankeny will compete in a meet at Council Bluffs.