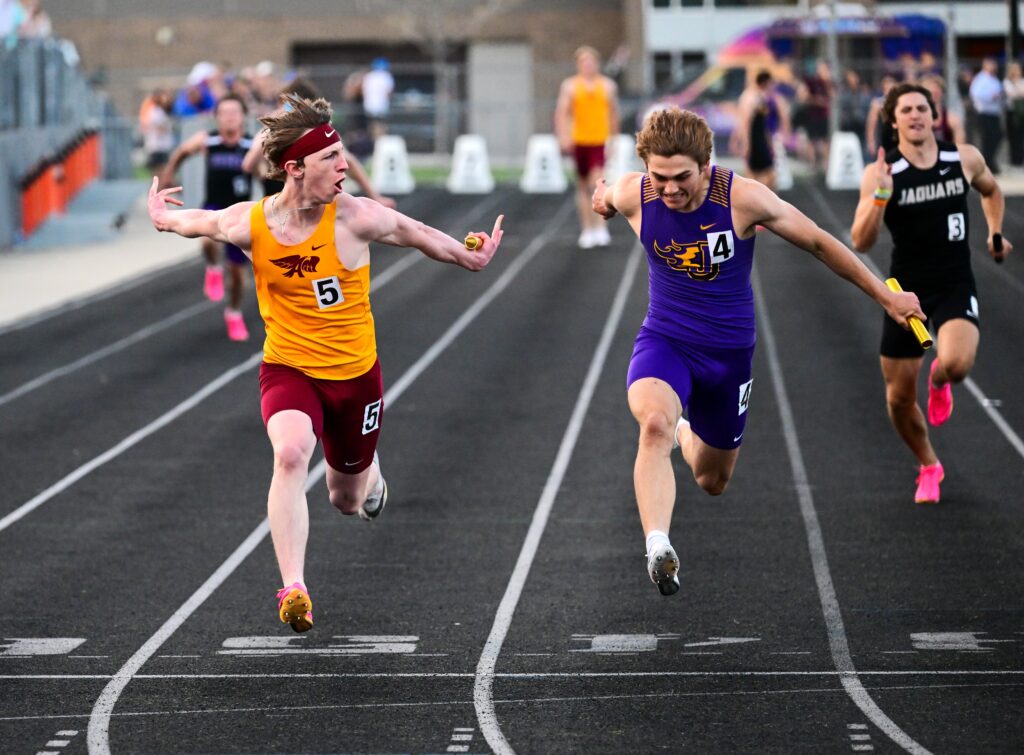 Ankeny boys' track coach Jordan Mullen didn't want to overwork his athletes with two more championship meets on the schedule.
The Hawks placed fourth in the CIML Conference meet on Thursday at Valley–even though they rested a few of their top performers. They finished with 88 points.
"I was very happy with the results," said Mullen. "This four-week stretch of meets is tough, and I had to find a meet to rest a couple of kids and it just so happened to be conference. We had to overcome a lot of adversity, and we showed how tough this team really is!"
Ankeny Centennial, meanwhile, took eighth in the nine-team field. The Jaguars scored 39 points.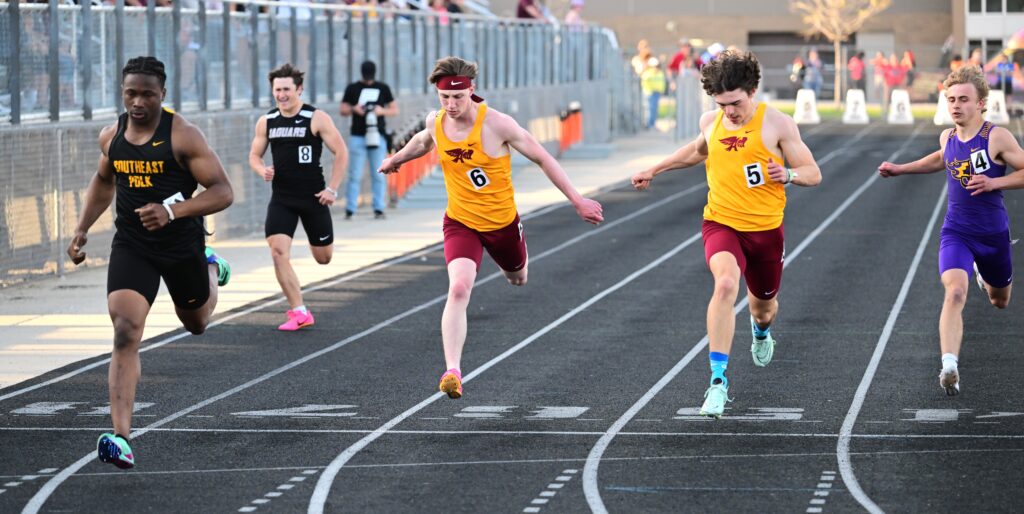 "We knew it would be a competitive meet," said Centennial coach Nate Smith.
Johnston won the team title with 131 points. Dowling Catholic was second with 123.
Ankeny won the 4×100 relay with a time of 42.18 seconds, which set a school record. The team of Aidan Adamson, Jazan Williams, Devon Akers and Tyler Sickerson edged Johnston by .11 seconds.
"The 4×100 was moving!" Mullen said.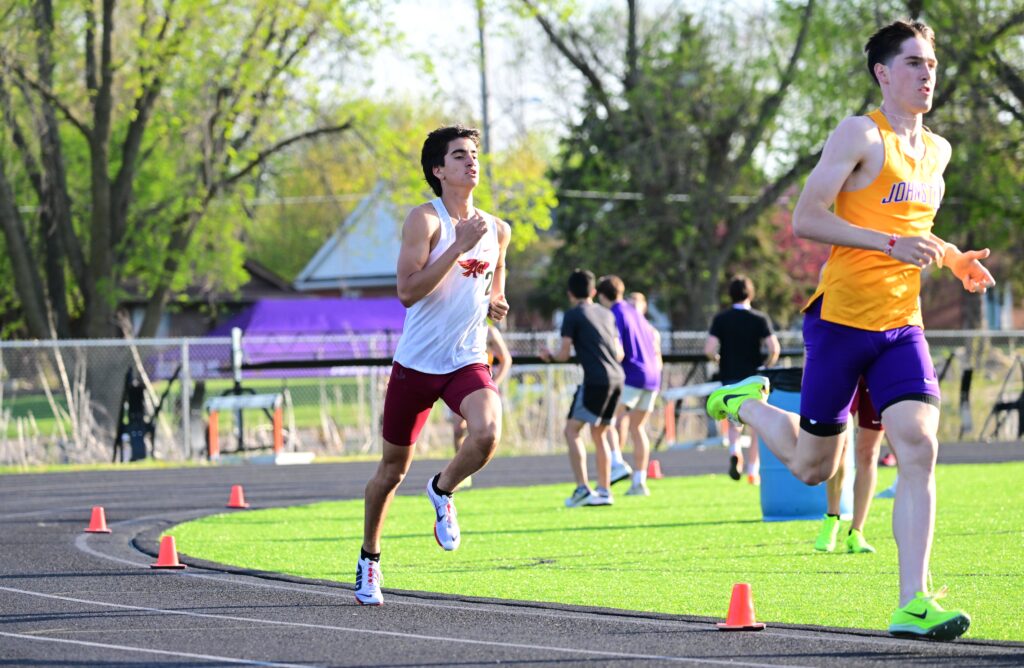 Ethan Zuber provided the Hawks' other victory in the 800. He posted a time of 1:55.19, setting a school record in his first 800 of the season.
Zuber has enjoyed a tremendous sophomore campaign. He previously set all-time Ankeny marks in the 1,600 and 3,200.
Jack Belding placed second in the 200 in 21.80 seconds. Sickerson was third in 21.89.
"In the open 200 we now have two guys under 22!" Mullen said. "We had a lot of really fast events run, and I couldn't be more happy. The depth we have on our team is insanely deep!
"I'm just super proud of how these kids are competing this time of year. If we can't win the heat or race, they are catching the guy in front of them to get one place higher! That's the mentality that I want to continue to see and be around!" he added.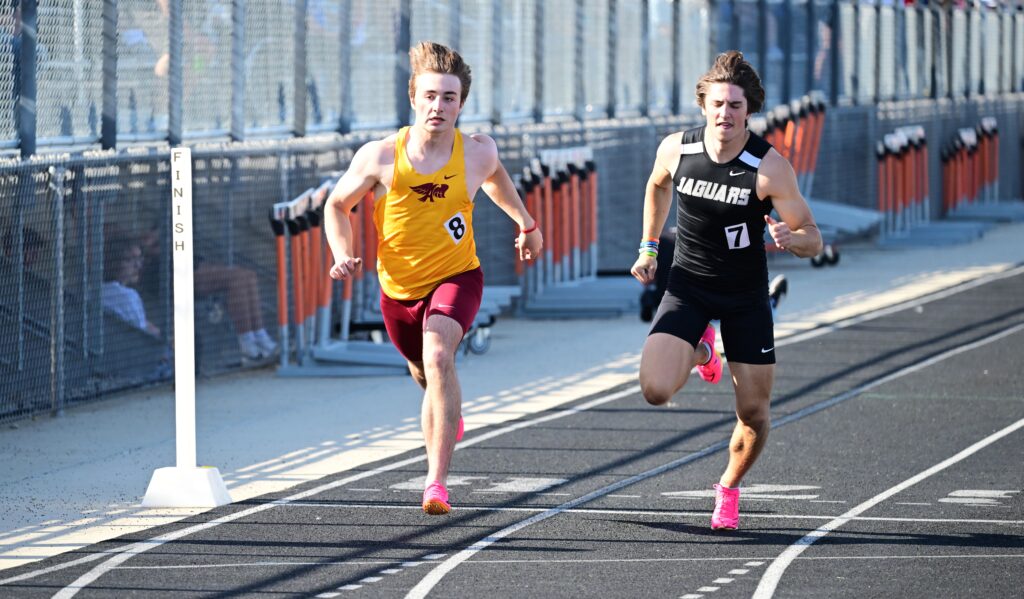 Dylan Dougherty took third in the 100 in 11.42. Bram van de Mortel placed fourth in the 400 in 49.93.
Cash Schoolen finished third in the high jump at 6 feet. Teammate Cade Pederson was fourth in the long jump with a leap of 21-3.
"We brought a competitive lineup, and we finished right about where I thought we would," Mullen said. "With the conference meet wrapping up, we will now start to focus on districts."
Centennial was led by Sam Dietz, who placed second in the shot put with a throw of 52 feet 9.75 inches. Nathan Rotherham of Dowling won the event with a toss of 52-11.5.
Blake Sandquist took fourth in the discus with a throw of 148-6.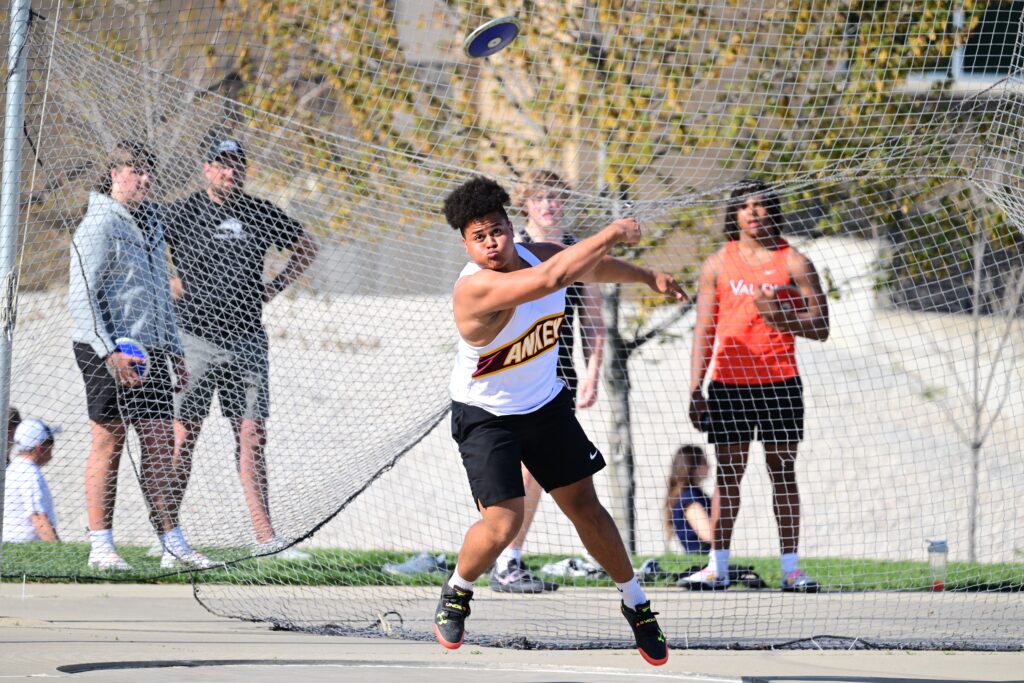 "Dietz and Sandquist were both competitive in the shot and discus," Smith said.
Max Snyder placed fourth in the 100. He was clocked in 11.44.
The Jaguars took fifth in the 4×400 relay. The foursome of Braeden Jackson, Aammin Hassan, Drake Dittmar and Brayden Adams posted a time of 3:31.21.
"We chose not to run too many races for a few of our distance athletes," Smith said. "We're looking forward to the district meet."
Centennial will head to Norwalk on Thursday for a Class 4A district meet. The Hawks will compete in a district at Council Bluffs.