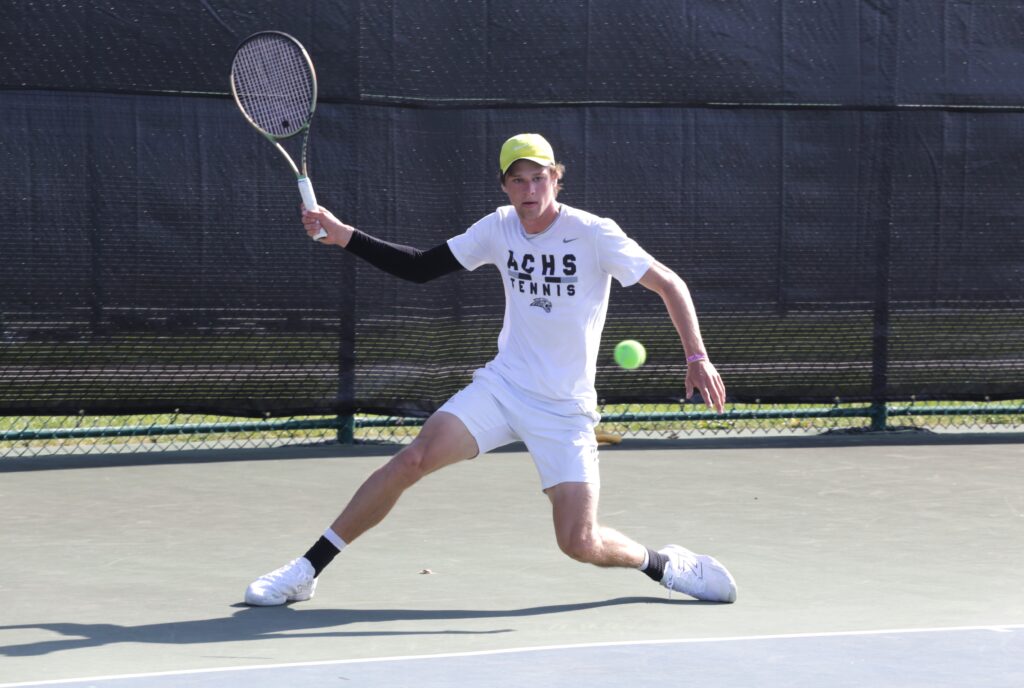 Ankeny Centennial senior Caleb Peterson didn't want to lose what will be his final high school tennis match at the Prairie Ridge courts.
Peterson rallied from a one-set deficit to beat Waukee Northwest's Kaden Taylor in a matchup of undefeated players on Thursday. He posted a 4-6, 7-5, 10-2 victory.
The win followed Peterson's triumph over Waukee's Quinn Monson on Monday, likely securing the No. 1 seed for the Class 2A state tournament.
"It means a lot," said Peterson, who improved his record to 12-0. "It was great to play on such a nice day today and to beat two good players (this week). I just love playing in these kind of matches."
Thursday's showdown was a rematch from last year's state tournament, when Taylor won a three-set match in the opening round. He went on to defeat Monson in the third-place match, while Peterson earned a fifth-place finish.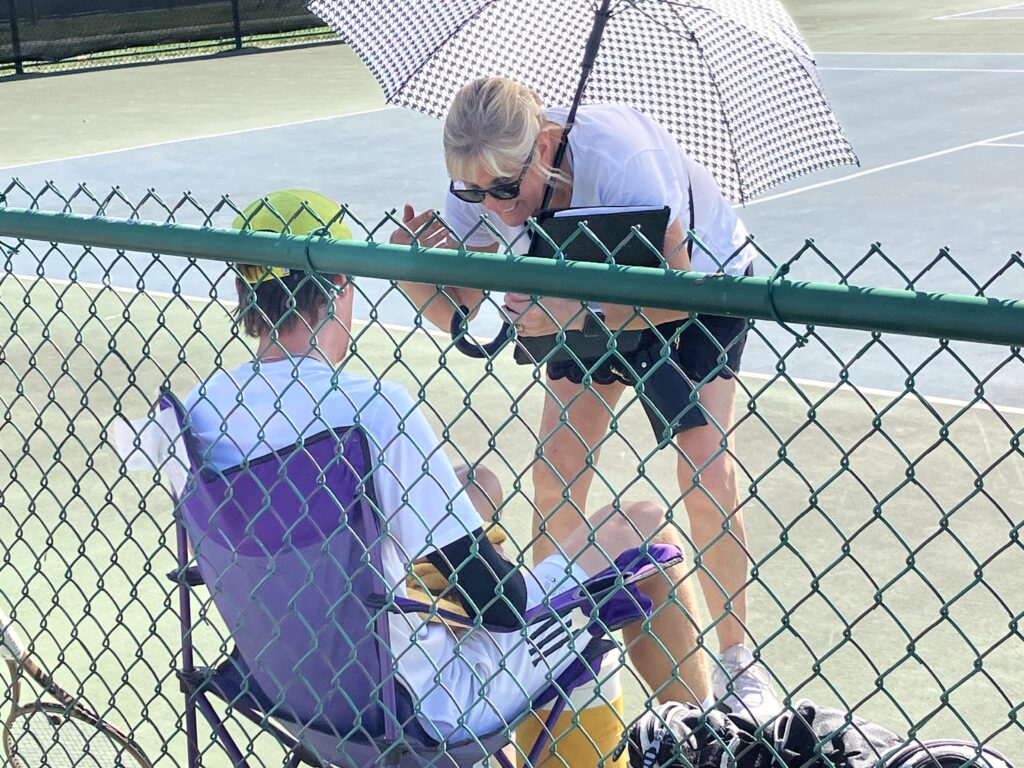 On Thursday, Peterson was again forced to battle back after losing the opening set.
"I just think the course of the set can be changed with one or two points," Peterson said. "I double faulted twice with my serve and lost some close deuce games. So it's just some really small margins that can decide a set. I just made a few adjustments and played better in the second set."
Peterson built a 4-2 lead in the second set before Taylor rallied to tie it at 4-4. Peterson then won a 30-stroke rally at deuce to hold serve for a 5-4 advantage.
After Taylor fought off a set point to tie it again at 5-5, Peterson then held his serve before getting a break to close out the set.
Peterson carried his momentum into the third-set super-tiebreaker, which was never in doubt. He jumped out to a 9-1 lead before Taylor served an ace to prolong the match, only to lose it on the next point when his backhand return was unable to clear the net.
"It felt really good to win this one," Peterson said. "I should be the No. 1 seed at state–as long as I win my district."
Peterson provided his team's lone victory as the Jaguars dropped a 10-1 decision to top-ranked Northwest. The Wolves wrapped up the CIML Conference dual-meet title, finishing 8-0 in the league and improving to 11-0 overall.
Centennial's records dropped to 2-6 and 3-7. The Jaguars will play in a Class 2A district tournament on Monday at Ames.
Here are the match-by-match results from Thursday's meet: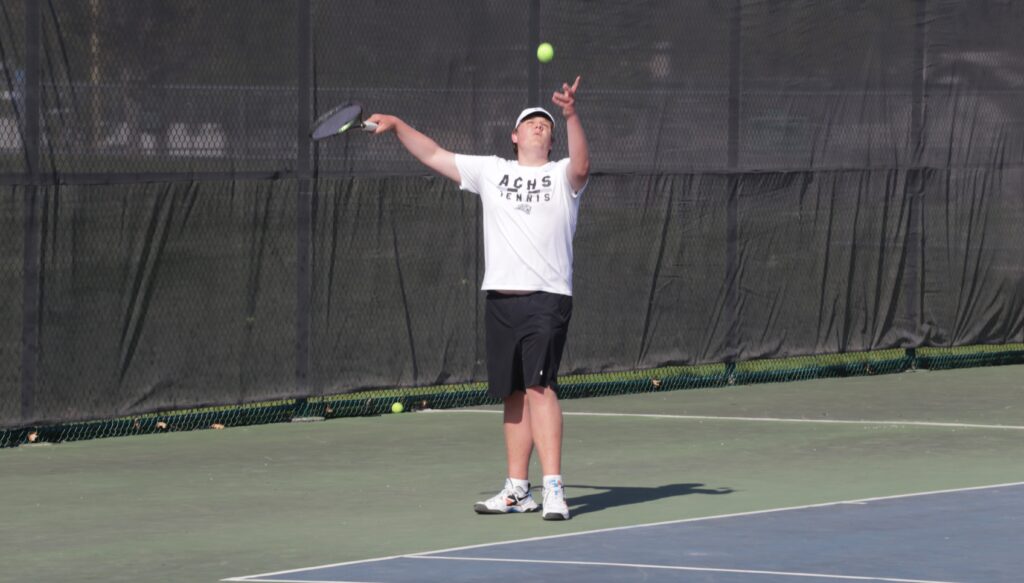 Waukee Northwest 10, Centennial 1
Singles–Peterson (AC) beat Taylor, 4-6, 7-5, 10-2; Croatt beat Hiney, 6-0, 6-0; Nelson beat Wellendorf, 6-0, 6-1; Panda beat Smith, 6-3, 6-0; Steffensmeier beat Halverson, 6-1, 6-1; Kothari beat Law, 6-0, 6-0.
Doubles–Croatt-Nelson beat Hiney-Wellendorf, 6-0, 6-0; Panda-Sonoiki beat Smith-Valerio-Garsow, 6-2, 6-0; Fenton-Leuck beat Halverson-Law, 6-2, 6-3; Kothari-Stradling beat Walker-Sinclair, 6-0, 6-2; Nielsen-Isaak beat Amin-Malone, 7-5, 6-2.