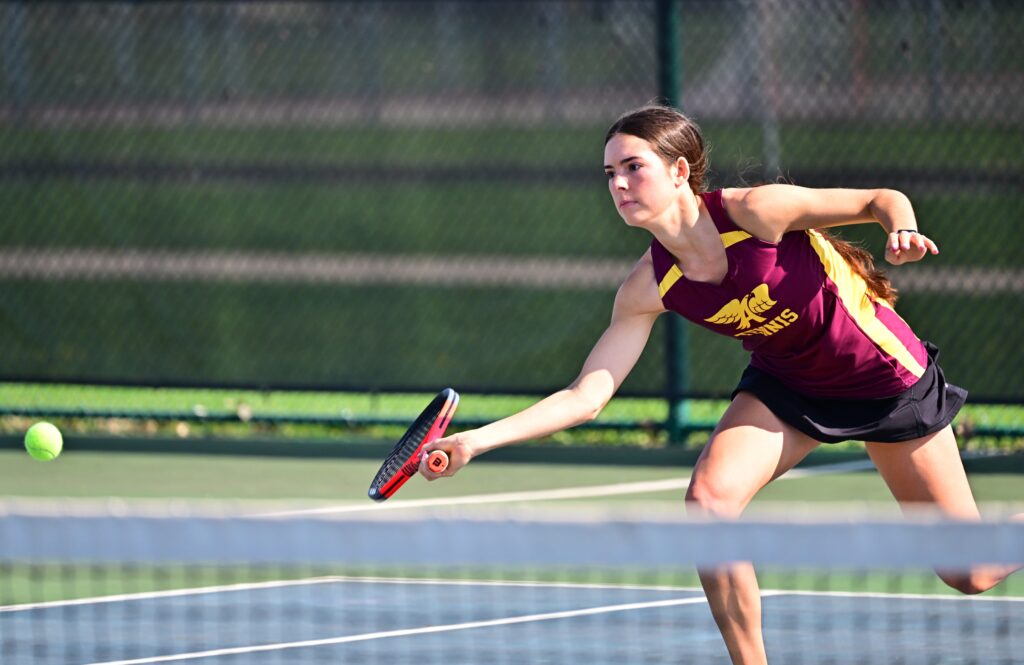 Senior Sydney Otto has helped the Ankeny girls' tennis team to a 4-6 record. The Hawkettes posted wins over Marshalltown and Southeast Polk at the Ankeny Quadrangular on Friday.
Otto was also a key player on the Ankeny volleyball squad last fall, helping the Hawkettes to the CIML Conference title and a 35-5 mark. The libero led the team with 402 digs, placed second on the squad with 44 aces and earned all-state honorable mention from the Iowa Girls' Coaches Association.
Here is some inside info on Otto:
How is the season going thus far?
The season is not going as we expected due to some injuries on the team, but all of the girls have stepped in and played great. I am proud of how the team is competing this season.
What has been the highlight for you?
I have had the opportunity to play No. 2 singles and some chances to play No. 1 due to injuries, so I have been able to play against some really good players and competition. The team atmosphere this season has been special, and I enjoyed becoming closer with all the girls.
Your team had to move its senior recognition ceremony indoors on Friday after rain cancelled your final match at the Ankeny Quadrangular. Were you disappointed that your squad was deprived of an opportunity to play unbeaten Norwalk?
Competing against great teams is always fun, so it was disappointing that we didn't get the opportunity to play them.
Was it kind of emotional to go through the senior ceremony? Is it hard to believe that your high school career is almost over?
It was emotional because I had started playing tennis for fun with one of my best friends my sophomore year, and I ended up loving the sport. Coach (Steve) Smith has helped me grow so much as a player, and I will miss having him as a coach. I have made so many friends and memories through Hawkette tennis, and it is hard to believe it's almost over.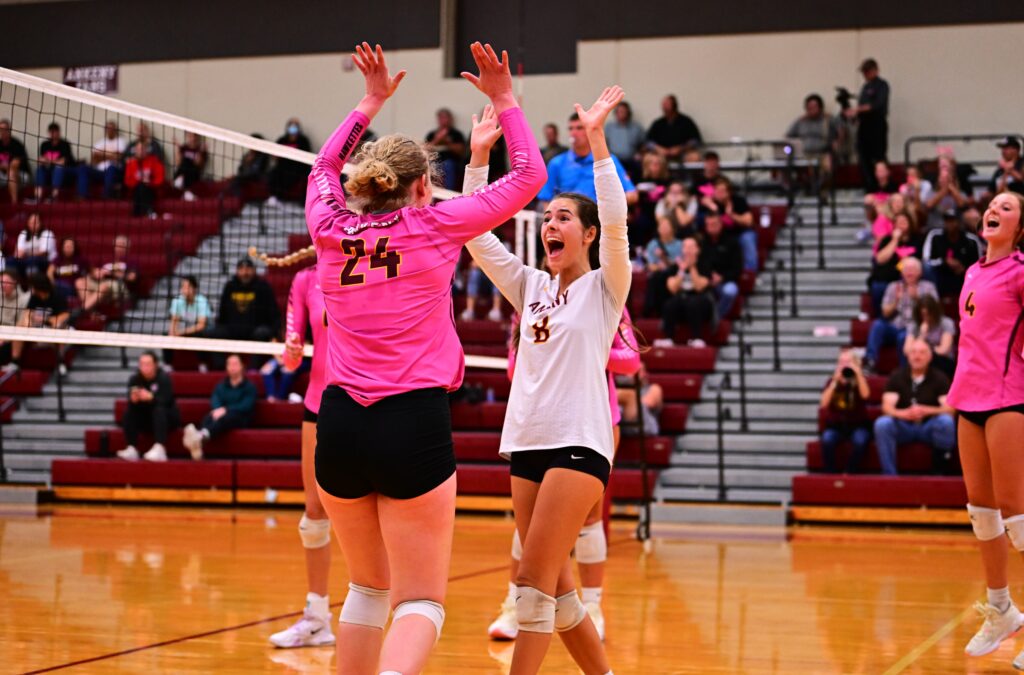 Your team's No. 1 player, Kira Smith, is among those who have dealt with injuries. Has it been frustrating to not have your best lineup available very often?
It is disappointing, especially for the girls who haven't been able to play due to injuries. I know they want to be playing with the team so much, and I feel for them. I am proud of the girls who have stepped in and the way they have competed.
You've primarily played at the No. 2 singles position, but have also filled in for Smith at the No. 1 spot a few times. Did you feel any pressure trying to fill that spot?
I knew I had to try to compete my best and not overthink it, knowing I was playing really good players.
After you won both of your matches during your team's 6-5 loss to Urbandale on Wednesday, coach Smith told me, "I feel like Sydney is finally realizing just how good of a tennis player she is." Did those two wins help your confidence?
It was great to get those wins, and I am proud of how the team and I competed during that meet despite the loss.
You have played doubles this season with a variety of partners–Sophie Schmitz, Smith, Lauren Osburn and Madalyn Kolb. Has it been challenging to play with so many different players and to learn each of their strengths/weaknesses?
It takes a while to get comfortable playing with a different teammate, but it helps that we have known each other for a few years. Focusing on communicating on the court with each person I played with also helped us work together easier.
Your team will play in a Class 2A regional tournament on Wednesday at Valley. Do you think your squad is capable of qualifying some players for state?
Yes, my team is more than capable of qualifying players for state. We have several girls who are great competitors and have the skills to make it.
Plans for next year? Will you play volleyball or tennis in college?
I will be attending the University of Arizona to study Finance. It was a tough decision since sports have been a part of my life for so long, but I decided not to play a sport in college. I do intend to play both volleyball and tennis recreationally.