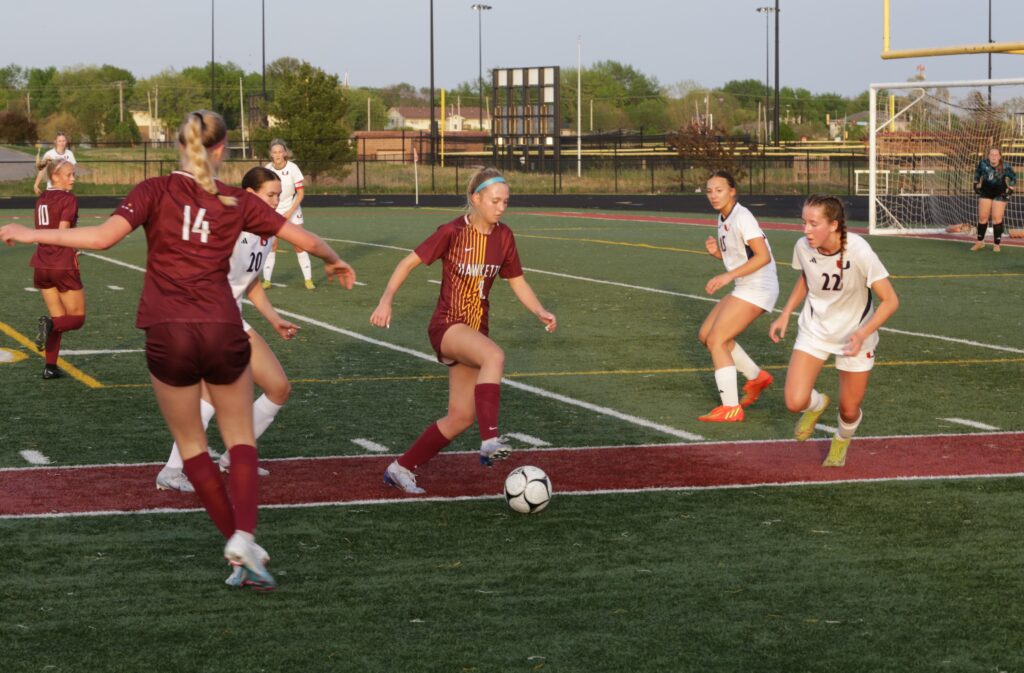 At times this season, the Ankeny girls' soccer team has struggled to find the net.
That wasn't a problem on Tuesday night.
Camryn Dietz scored a pair of goals and the fourth-ranked Hawkettes rolled to a 4-0 victory over No. 12 Urbandale in a CIML Conference game at Ankeny.
"A couple of the girls really set themselves apart," said Ankeny coach Simon Brown. "Cam scored two really good goals. That's going to be the difference for us, and hopefully that'll give her some confidence going into the game against Valley and the postseason."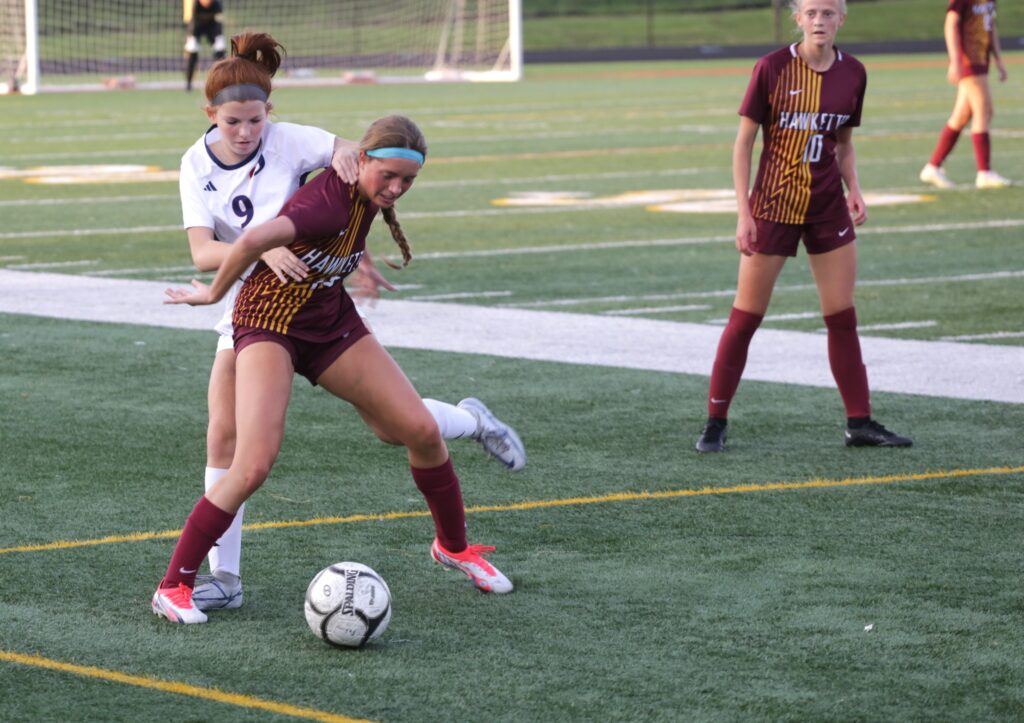 Dietz scored her first goal on a free kick in the 9th minute. She blasted the ball past Urbandale keeper Molly Braaten.
In the 28th minute, Jenna Pitz cleaned up a ball in the box with a header into the goal.
"It was good to see Jenna get another goal," Brown said.
Just 5 minutes later, Dietz picked off an Urbandale pass, took a quick touch, and then buried another shot for her team-leading fifth goal of the season.
"We started off strong," Dietz said. "We got a lot of good passing combinations through the middle."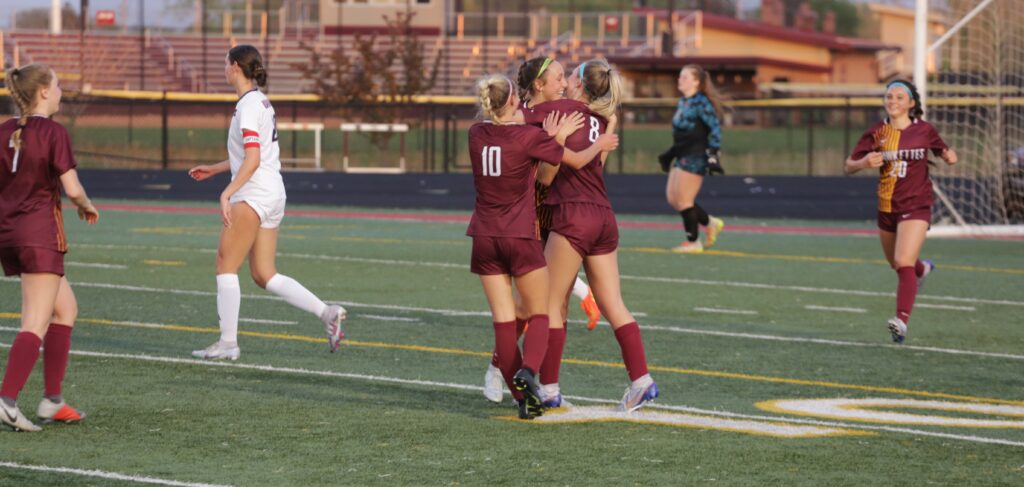 Alli Macke scored Ankeny's final goal in the second half.
"We've asked Macke to play a little bit more of a defensive role after Allie Heller's injury," Brown said. "It was good to see her get a goal as well because that's where she thrives."
Riley Kayser and Ava Paoli each had an assist for Ankeny, which improved to 4-2-1 in the league and 8-3-1 overall. The J-Hawks' records dropped to 1-6 and 8-6.
"It was a good response from the girls," Brown said. "It was a good win all the way around against a top-15 team."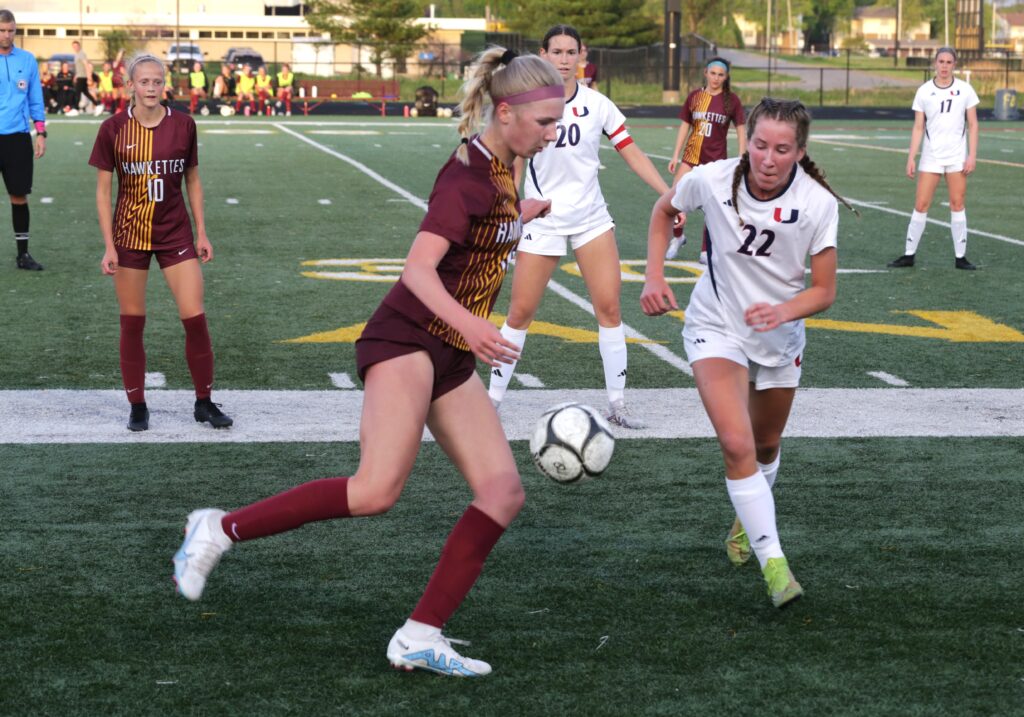 Goalkeepers Jasmine Moser and Claire Close combined for two saves in the shutout.
"The girls did a great job of keeping the ball as far away from our goal as possible," Brown said. "They followed the game plan really well."
The Hawkettes will host No. 2 Valley (12-2) in their conference finale on Friday. The Tigers are coming off a 2-1 loss at No. 10 Waukee in a shootout on Tuesday.
"This game is massive," Brown said. "We want to finish as high as possible in the conference."