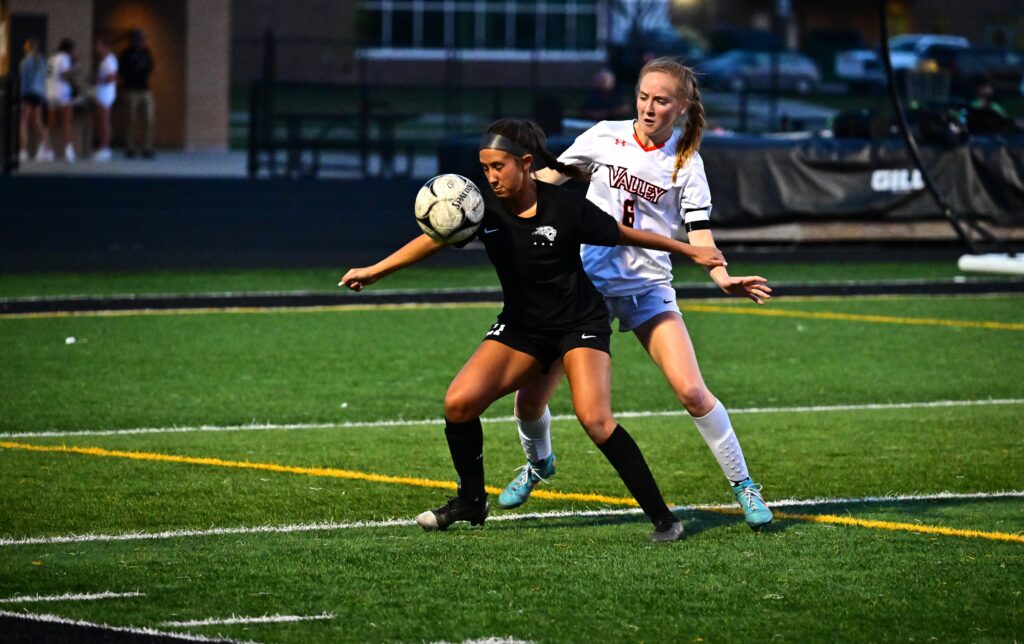 There's no doubt which team is favored to win the Class 3A girls' soccer championship in a few weeks.
Top-ranked Waukee Northwest completed an undefeated run through the rugged CIML Conference with a 3-1 victory over No. 8 Ankeny Centennial on Friday. The host Wolves finished 8-0 in the league and improved to 13-1 overall.
Northwest's only loss came to Whitefish Bay (Wis.), 2-1, on April 28 at the Tournament of Champions.
"The girls played a tough game against a very good Northwest side, who are deserving of their No. 1 ranking," said Centennial coach Chris Allen, whose team's records dropped to 2-4-1 and 7-6-1. "And we were almost back at 100 percent, which was nice."
Zoey Mahoney scored a goal and had an assist to lead the Wolves. Natalie Gallagher and Macy Davis contributed the other goals.
Ava Martin scored the lone goal for Centennial, her team-leading eighth of the season. The Jaguars also got eight saves from goalkeeper Kate Bergan.
"We have a lot to be proud of," Allen said. "We had something like 53 percent of the possession, which approaches our team goal, and had longer pass strings throughout the game. And especially in the first half, we looked sharp. However, there are definitely areas we need to refine as they were able to score a first-half goal against the run of play, which gave them more momentum for the next 10 minutes leading to their second goal."
Martin found the net just before halftime to cut Northwest's lead to 2-1. The Jaguars, though, were unable to sustain their momentum in the second half.
"I thought we moved away from the game plan a bit unfortunately," Allen said. "We gave up more corners, which is something we wanted to stay away from. They ended up having five to our six, all of which for them came in the second half. So it shows how crazy soccer can be. We generated more opportunities in the first half but went into the locker room down 2-1, and odd as it seems fairly proud of our overall play at that point. To give them five corner kick opportunities in the second made it a tough task, and their third goal led to us needing to be more direct, which they defended well."
The Jaguars will host No. 10 Waukee (7-6) in their final game of the regular season on Tuesday. The Warriors are coming off a 2-1 win over No. 2 Valley in a shootout.
"Our challenge is to play consistently like we did for much of the first half and avoid the lapses that lead to the scoring opportunities that quality teams are capitalizing on," Allen said. "We have to believe though, after this game, that we can play quality soccer against anybody."