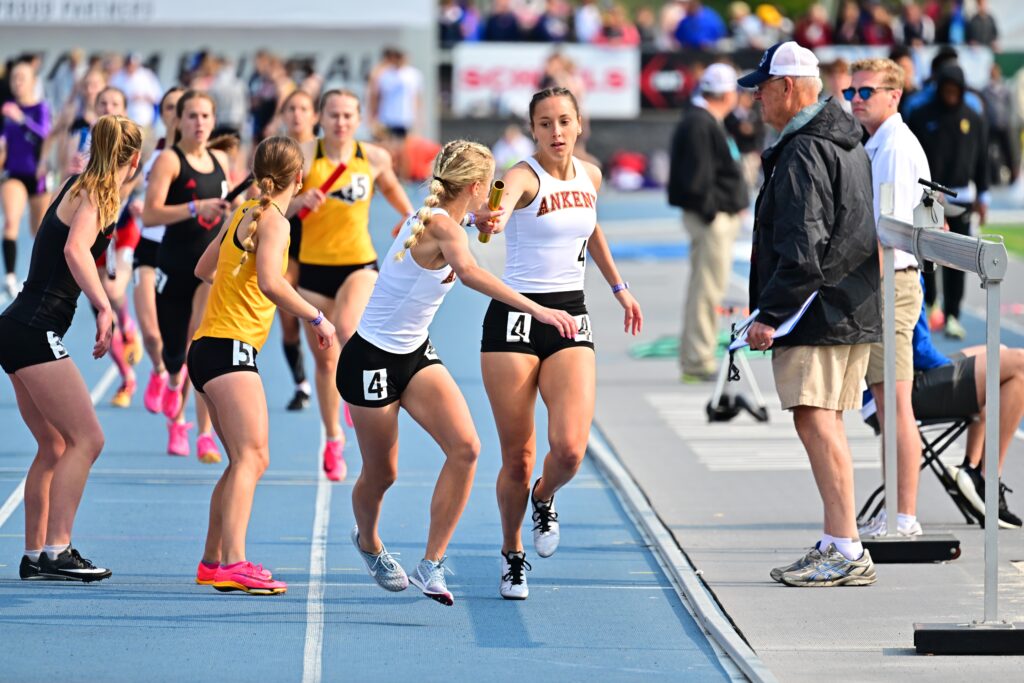 Ankeny's Zoe Shadravan couldn't watch the final section of the girls' Class 4A distance medley relay on Friday at Drake Stadium.
The defending champion Hawkettes had just won the second section in a time of 4:05.63, but they had to await the results of the fastest heat to determine their final placing.
Shadravan and teammates Lillian Smith, Sophie Loeffler and Alli Macke sat in the infield as Dubuque Hempstead outdueled Pleasant Valley to win the final section in 4:05.27, allowing the Mustangs to edge Ankeny for the crown. The Spartans finished third overall in 4:05.69.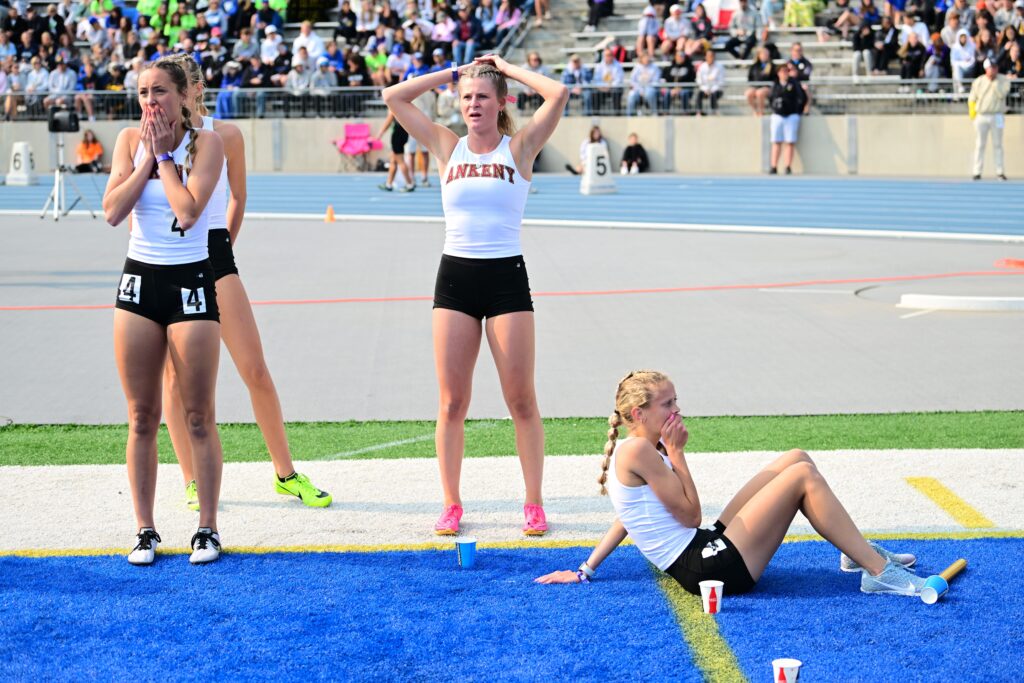 Keelee Leitzen anchored Hempstead to the victory.
"It was hard," said Loeffler. "We were just kind of sitting there waiting, trying to figure it out. But Hempstead put up a good time. All of us gave our best effort. Macke did amazing. I mean, we did everything we could."
Smith, Shadravan and Macke all ran on last year's team that won the event in 4:05.44. On Friday, the Hawkettes took the lead in the second section following strong legs by Smith and Shadravan, and Loeffler kept it before handing off to Macke–who anchored Ankeny to a state title in the 4×800 relay on Thursday.
Iowa City High star Ani Wedemeyer rallied her team past the Hawkettes on the final leg, but Macke then fought back to finish about a second ahead of Wedemeyer.
"I'm happy with the race and how Alli ran, but obviously I'm disappointed because I know the potential our team has and the potential that the distance medley team had," Shadravan said. "Alli did an insanely good job of holding off City High. It was just very unfortunate that we weren't in the same heat (with Hempstead), because if we were in the same heat, I don't think Alli would have let (Leitzen) beat her by .3 seconds."
Smith said she was proud of her teammates.
"It's sad that we didn't win, but it was the best we could do out of that heat," she said. "It's just sad because Zoe is a senior and I love her, but besides that we'll have next year for the rest of us."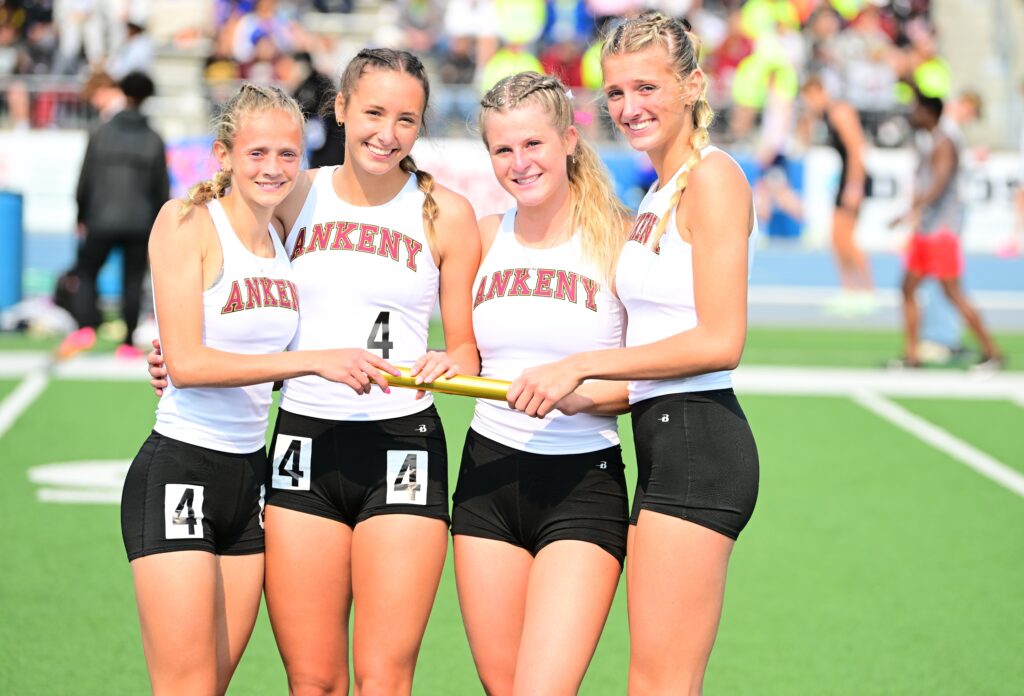 The runner-up finish helped Ankeny stay in the thick of the Class 4A team race heading into Saturday. Defending champion Waukee Northwest leads the way with 43 points, one more than the Hawkettes.
Ames is in fourth place with 25 points, but the Little Cyclones are poised to make a lot of noise on Saturday. Ankeny, meanwhile, should place in the 4×400 relay and could also score some points in the sprint medley relay, 800 and 1,500.
"All the points matter," Shadravan said. "I'm very happy with how our team is doing overall right now. We just need to keep our head held high and what (coach) T.J. (Jumper) has been saying is, 'Don't ride the rollercoaster. Just stay steady.' That's what I'm trying to do."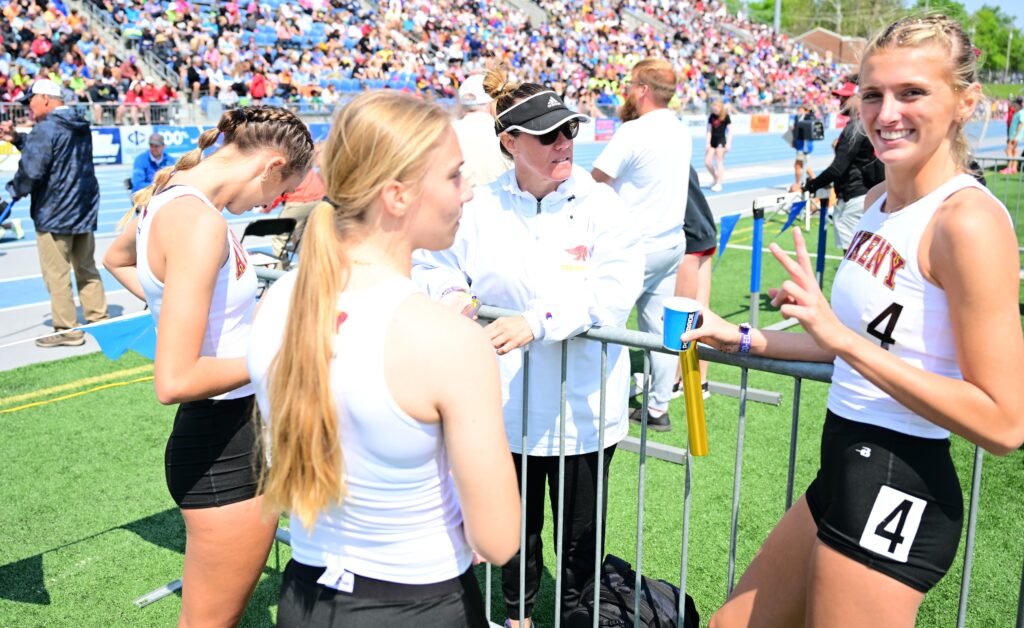 Shadravan later anchored Ankeny to a seventh-place finish in the 4×200 relay. She teamed up with Karsen Jacks, Morgan Conklin and Loeffler to post a time of 1:44.47.
The Hawkettes flirted with danger on the first exchange, when Conklin nearly collided with the runner to her right as she took the handoff from Jacks.
"Today, it's been a lot of emotions, especially as a senior," Shadravan said. "But I'm happy with that race."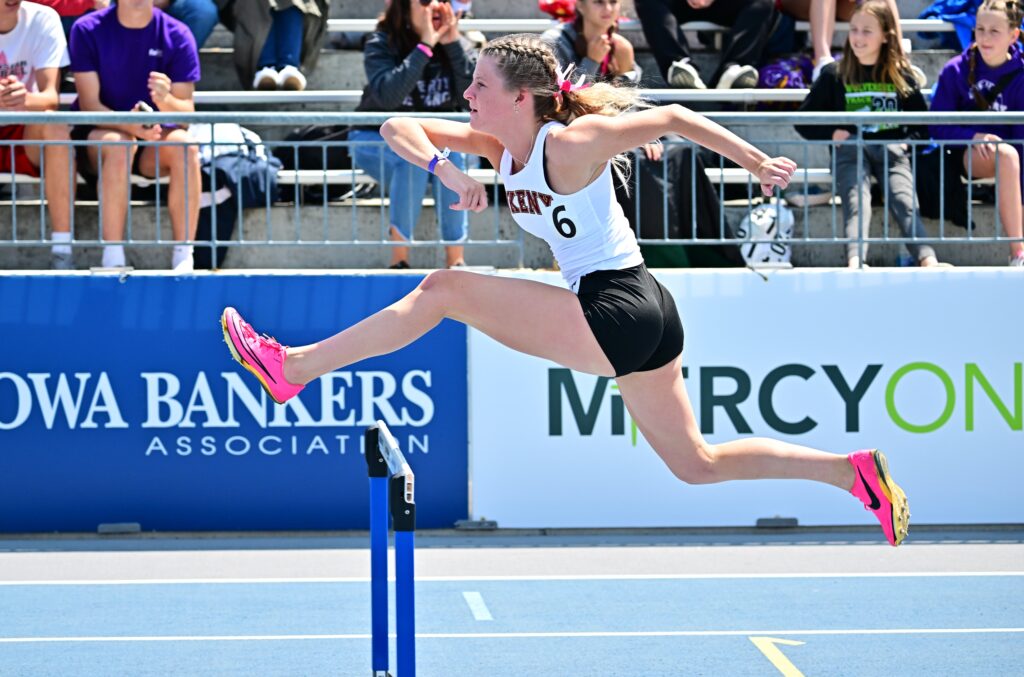 Smith also contributed a fourth-place finish in the 400 hurdles. She closed strongly to post a time of 1:05.64.
Teammate Gracie Lindaman took 19th in the event in 1:09.67. Ames star Ali Frandsen easily won in 1:01.98.
"I was definitely hoping for third, because you want to come out (higher than your seed)," Smith said. "But I think I got like 12th last year, so I was really happy with the work that I put in this year to get that."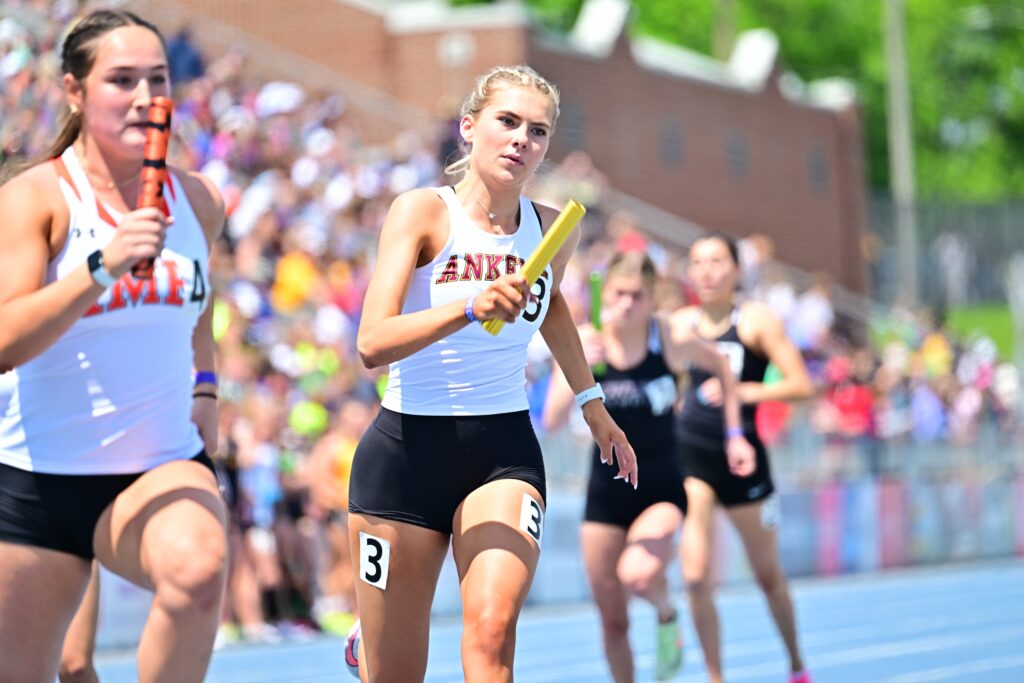 Ankeny later qualified for the final in the 4×400 relay. The foursome of Loeffler, Morgan Johnson, Shadravan and Macke posted the seventh-fastest qualifying time of 3:57.43.
The team race could come down to the final event. Ames is the top qualifier in the 4×400 relay, while Northwest is seeded third.
The Hawkettes earlier placed 16th in the 4×100 relay. The team of Macie Strnad, Jacks, Larissa Miller and Conklin was clocked in 50.78 seconds.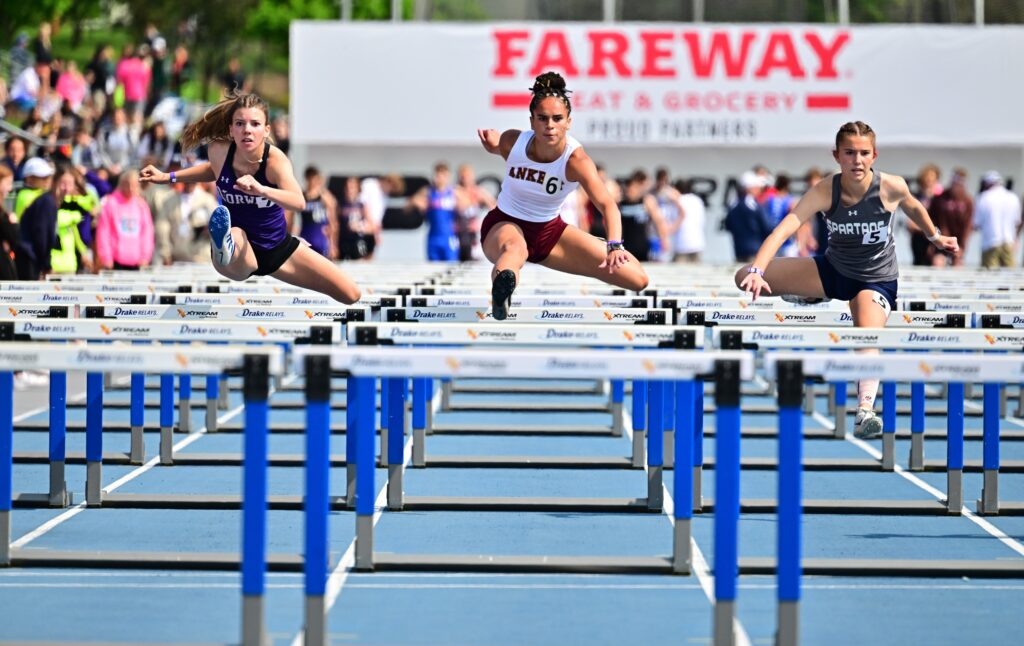 Ankeny got an 11th-place finish from Jayla Williams in the 100 hurdles. She crossed the finish line in 15.37 seconds, but the cutoff time to make the final was 15.26.
"I wish I made the final, but I'm happy because I got a new PR so I'm not mad," Williams said.
Kendra Winfrey closed out her throwing career with a 14th-place finish in the shot put. She recorded a throw of 35 feet 6.5 inches on her first attempt, but was unable to improve her mark.
Teammate Ava Leinen added a 20th-place finish in the long jump. She jumped 16-1 on her first attempt.