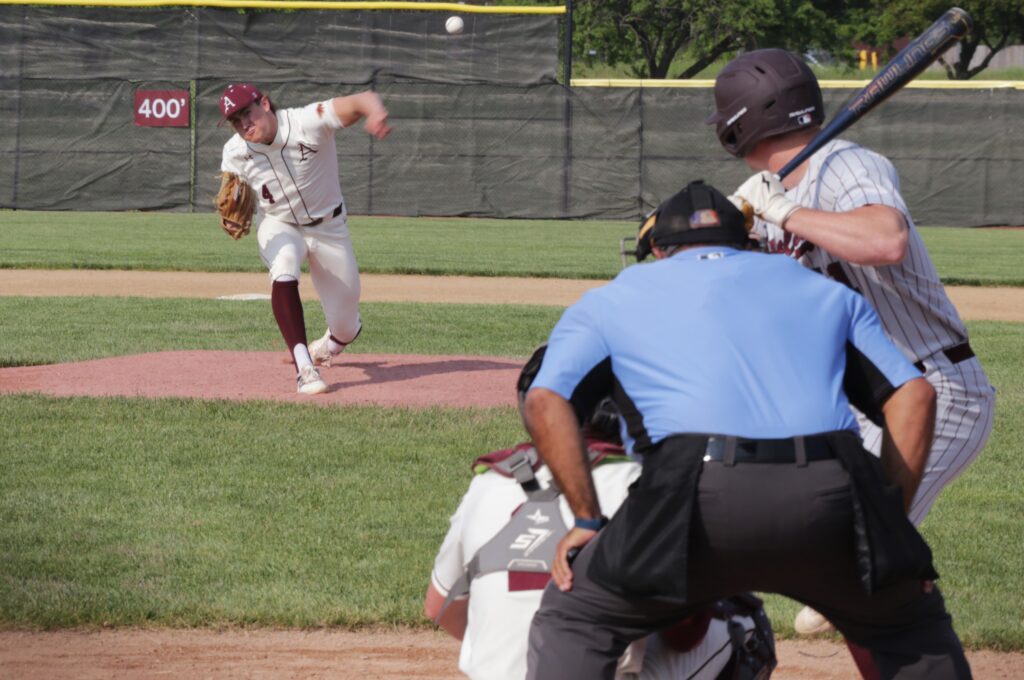 After watching his team suffer an 11-0 loss to seventh-ranked Cedar Rapids Kennedy on Saturday, Ankeny baseball coach Joe Balvanz tried to simplify some things for the Hawks.
That strategy resulted in a doubleheader split against No. 1 Dowling Catholic on Monday.
"We've been breaking things down and just trying to win innings. Win the game within the game," Balvanz said. "I thought they did a good job of staying focused and trying to win as many of those innings as we could. You don't have to win them all, but if you win enough of them, you'll come out on top."
Ankeny rolled to a 9-2 victory in the opener before the visiting Maroons salvaged a split with a 6-3 win in the nightcap. It was the CIML Conference opener for both teams.
Brock Adamson (1-1) tossed a seven-hitter in the first game. He walked three and had six strikeouts.
"Brock pitched really well," Balvanz said. "He had great stuff and located his pitches. He worked quick and was super efficient. I was really happy with his efforts."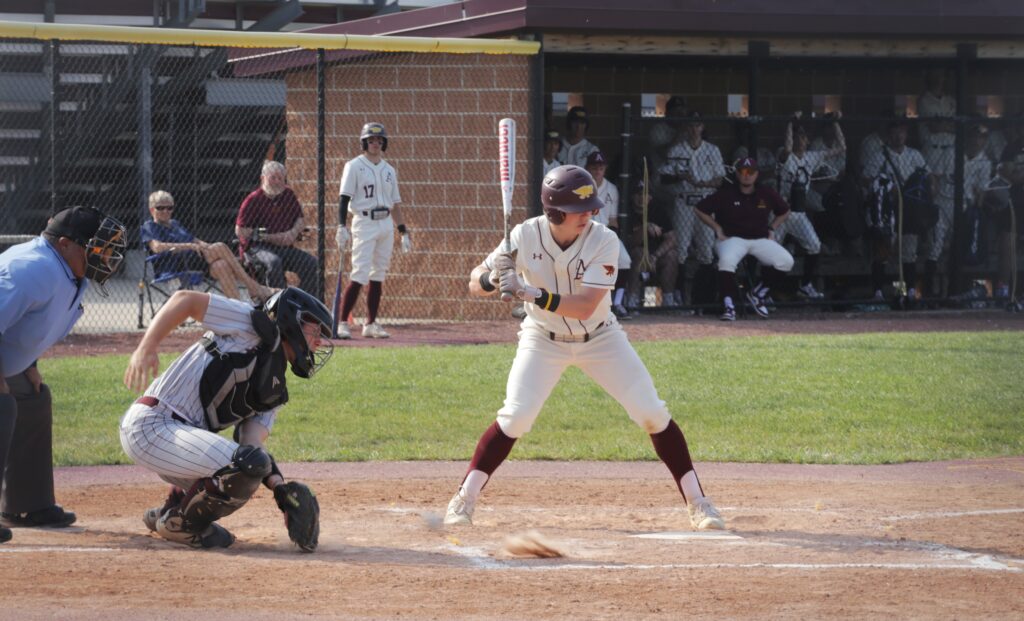 The Hawks (2-4) broke the game open with a seven-run sixth inning. Reid Johnson went 3-for-4 with two doubles and one RBI, while Charlie Crane went 3-for-4 and also drove in a run.
Carson Agan went 2-for-3 in the win. Jack Clevidence and Ryan Maire each knocked in a run.
"The guys made the routine plays on defense, and they did a good job of scraping together some runs and putting a couple of crooked numbers on the board," Balvanz said. "It was good to see them play that way after Saturday."
The Hawks jumped out to a 3-0 lead in the second game before Dowling rallied. The Maroons (5-1) scored two runs in the third, two in the fifth and two more in the seventh.
Dowling's George Nahas tripled and drove in two runs. The Iowa State football recruit also got the final three outs on the mound.
"Nahas was impressive," Balvanz said. "It's nice to see good athletes stick around and play baseball when they have bigger and better things to do."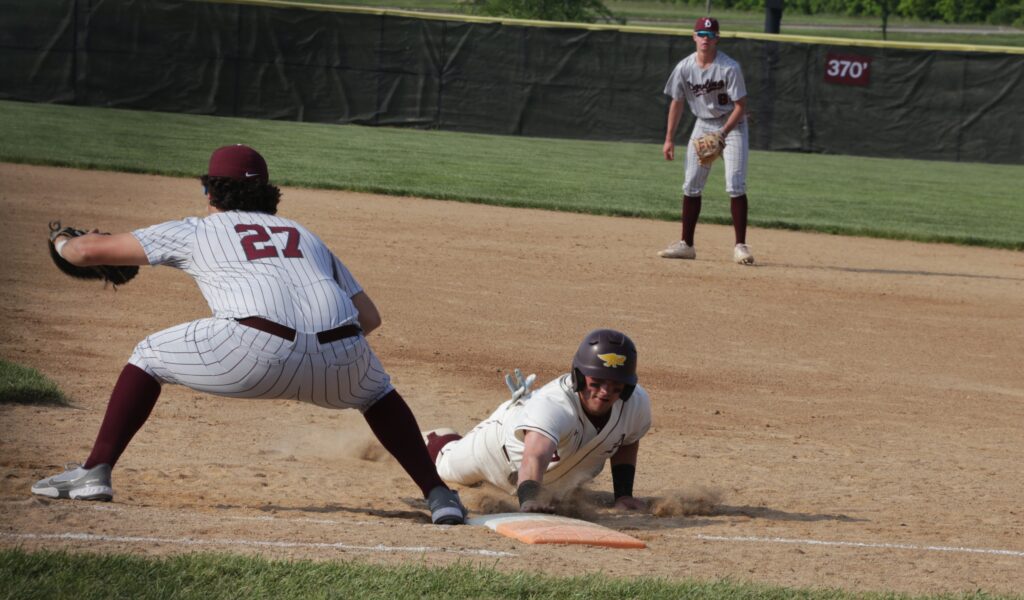 Alex Griess (1-1) took the loss. He allowed five earned runs on 10 hits and had five strikeouts over six-plus innings.
"I thought Alex threw really well, too," Balvanz said. "He's a competitor."
Max Watson went 2-for-4 for the Hawks. Karsten Bernholtz went 2-for-3 with a triple and two RBIs.
Clevidence drove in another run, while Maire had a double.
"It was a tough one," Balvanz said. "I think that's just kind of the way things are going to go in this new CIML. You take your wins when you can scrape them together."
Ankeny will host a non-conference game against Davenport Central (2-2) on Tuesday.