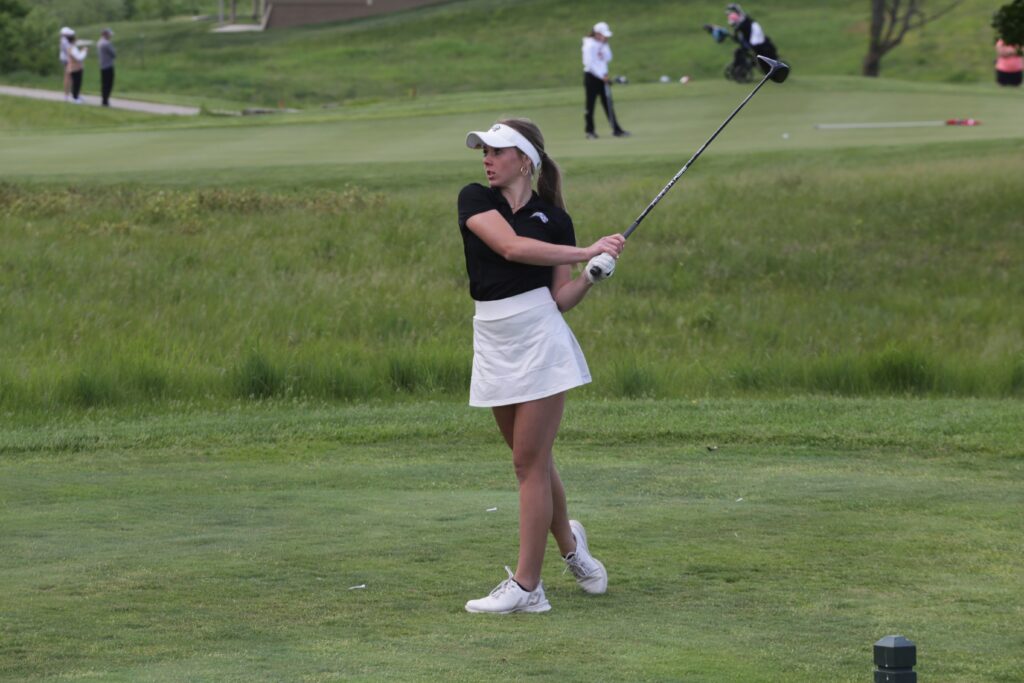 Ankeny Centennial's Payton Drefke has put herself into decent position to earn a top-10 finish in the girls' Class 4A state golf meet at Otter Creek.
The junior shot an 8-over-par 79 in the opening round on Thursday. She sits in 16th place in a field of 69 players heading into Friday's final round.
Drefke is three strokes behind Natalie Henson of Marshalltown and Saleah Vivanh Vong of Des Moines East/North, who are currently tied for ninth place.
"Payton did a great job of battling through her round today," said Centennial coach John Petersen. "She finished her last five holes in 1-under-par. She made a great putt on No. 15 for the birdie. I'm excited to see what (Friday) brings."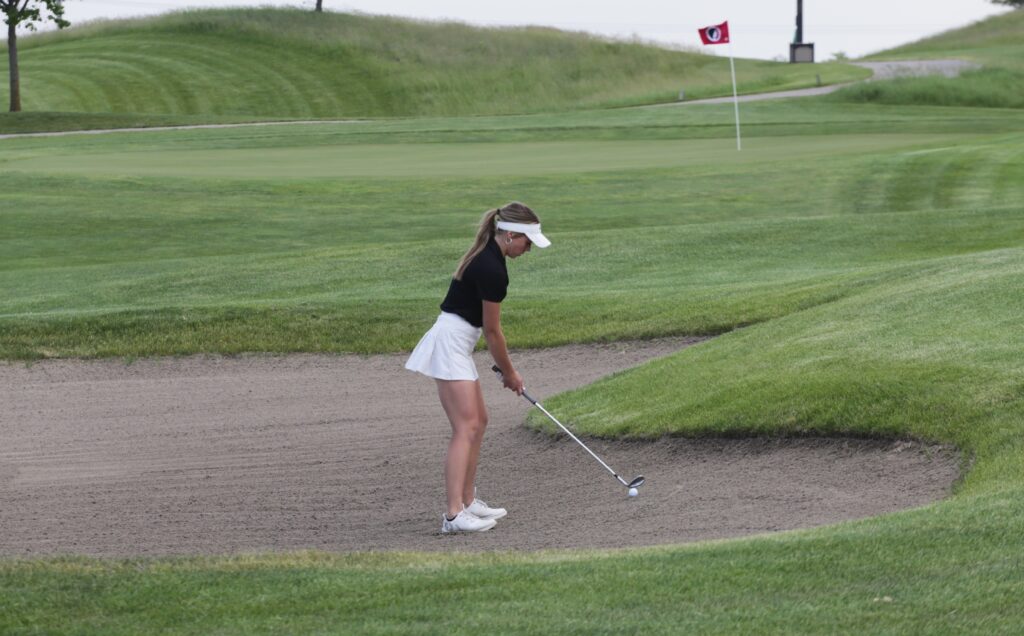 Drefke, who tied for 15th place on the same course at last year's state meet, started Thursday's round on No. 17. She bogeyed four of the first five holes and then had a double bogey on No. 4.
"To start off I had a lot of adrenaline and a few nerves that made me a little shaky in the beginning, and the cold weather didn't help much, either," Drefke said.
Drefke played the next five holes in even par. She had a birdie on No. 7.
After a double bogey on No. 10 and a bogey on No. 11, Drefke then closed with four pars and the birdie on No. 15.
"As the day went on, I started feeling more confident and had a good mindset toward the end," Drefke said. "I wanted to make sure I finished well and came back from the start of the round!"
Jane Petersen of Cedar Rapids Washington fired a 3-under 68 to take the first-round lead. Morgan Rupp of Linn-Mar (Marion) is two strokes back.
Pleasant Valley carded a 322 total and leads Cedar Rapids Washington by six shots in the team race.