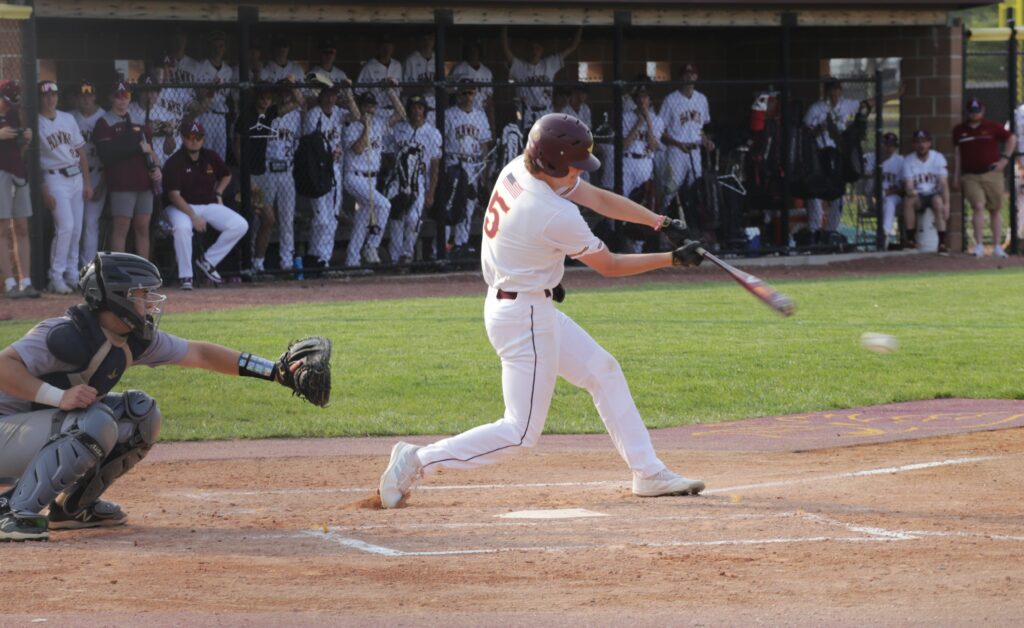 The Waukee baseball team rallied for three runs in the bottom of the seventh inning to defeat visiting Ankeny, 5-4, in a CIML Conference game on Wednesday.
The Warriors rallied after Ankeny scored two runs in the top of the seventh to break a 2-2 tie. They won the game on a walk-off wild pitch.
Adam Mein (0-1) took the loss in relief of Zach Halverson, who allowed just one earned run on four hits over the first 5 2/3 innings. Halverson walked two and had four strikeouts in a 101-pitch outing.
Waukee improved to 1-2 in the conference and 3-4 overall. The Hawks' records dropped to 1-2 and 3-5.
Max Watson went 2-for-4 and drove in three runs in the loss. Jack Clevidence went 2-for-3 and had one RBI.
Kinnick Vos went 2-for-2 with a double. Ben Sandvig went 1-for-3 and scored three times.
Ankeny will host North Polk (3-1) and Davenport North (2-3) in the Tim Heggen Classic on Saturday.