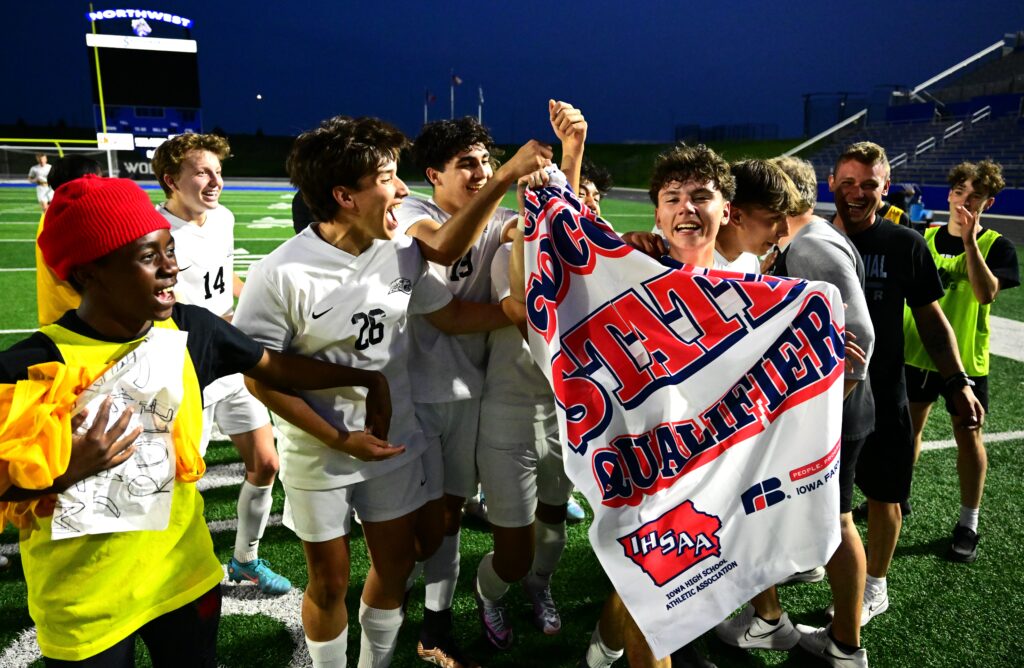 Andrew Heckenlaible and the Ankeny Centennial boys' soccer players got their revenge.
Heckenlaible scored one goal and assisted on another to lead the 10th-ranked Jaguars to a 2-1 victory at No. 4 Waukee Northwest in a Class 4A substate final on Wednesday.
Centennial (9-5) advanced to the state tournament for the third straight year. The Jaguars dropped a 2-1 decision to Northwest in a Class 3A semifinal a year ago.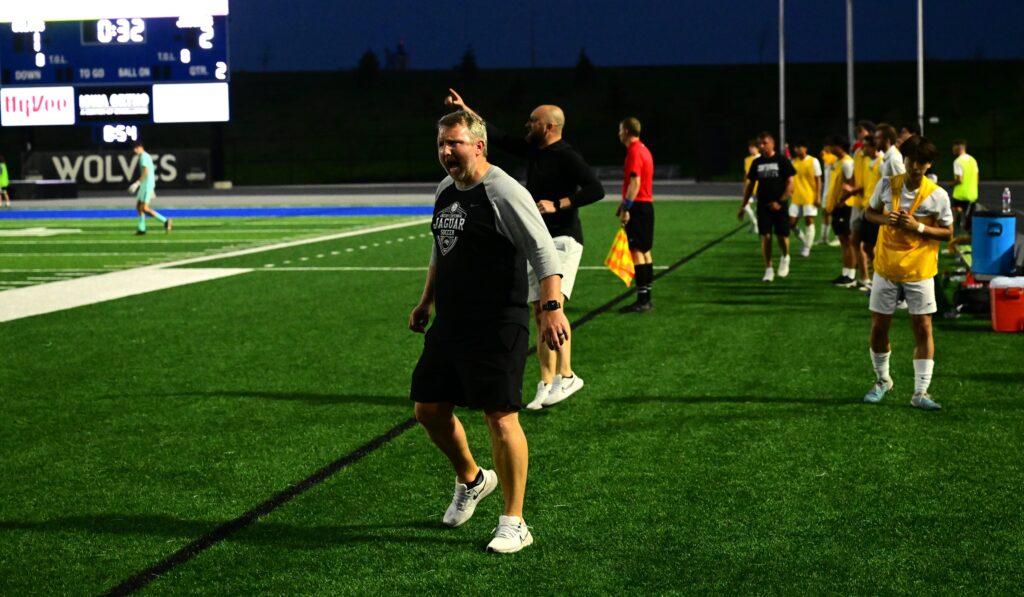 "It feels amazing," said Heckenlaible. "Losing to them in the state semis last year and then losing again (this season), we finally got our payback."
Northwest finished the season at 14-4. The Wolves posted a 2-1 win at Centennial on May 12.
"It's always fun to make it to the state tournament, especially to come out here and play a really good Wolves team," said Centennial coach Brian Duax. "We had a game plan, and it worked."
Duax's strategy was simple. He wanted to let the Wolves have the ball, and then hope that his team could counter with the productive trio of Ty Duax, Heckenlaible and Rashidi Ishibwami.
"They're really good with the ball, and if you press them, they'll make you chase," Duax said. "So we were going to let them have it. And we thought on the counter with Ty, Truckie and Rash that we could beat them with just those three, and it worked."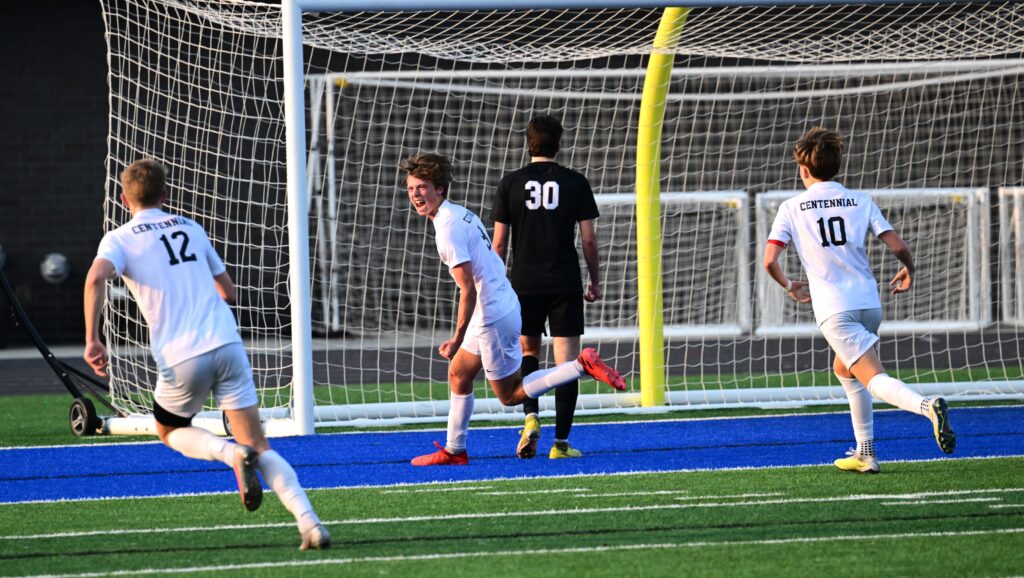 Heckenlaible scored his ninth goal of the season at the 29:01 mark. He barely got the ball past the Northwest keeper to put his team ahead.
"He probably should have saved it," Heckenlaible said. "But I'm glad that it went in."
About 3 minutes into the second half, Heckenlaible dribbled in from the left side and found Ishibwami in front of the goal. The senior booted the ball into the net for his team-leading 11th goal of the year.
"That was a great run by Andrew. All credit to him," said Ishibwami. "He had like three defenders on him, but he managed to get the ball down line and find me. I was composed enough to be clinical in front of the goal and finish it."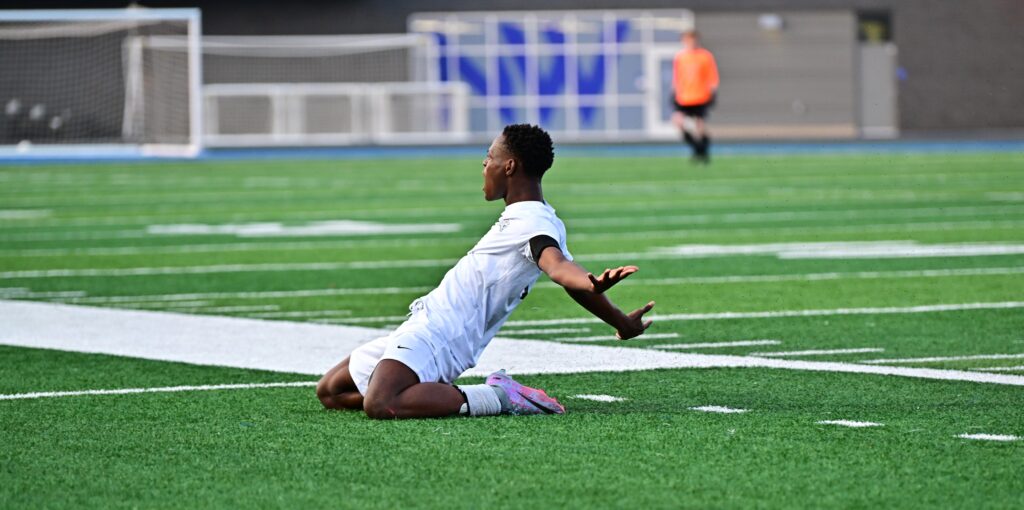 With a 2-0 advantage, the Jaguars then relied on their defensive unit to preserve the lead. Northwest eventually got on the board after a wild scramble in the box at the 64:59 mark, but the Wolves were unable to score the equalizer in the final 15 minutes.
"It was a little more nerve-racking than I would have wanted, but a win is a win," Duax said.
Heckenlaible said the Jaguars had to keep battling until the final seconds ticked off the clock.
"That's a good team, and they could have come back at any moment. We had to stay locked in," he said. "We let our backs be dogs today, and they outperformed themselves. They were exceptional, and that's why we came out on top."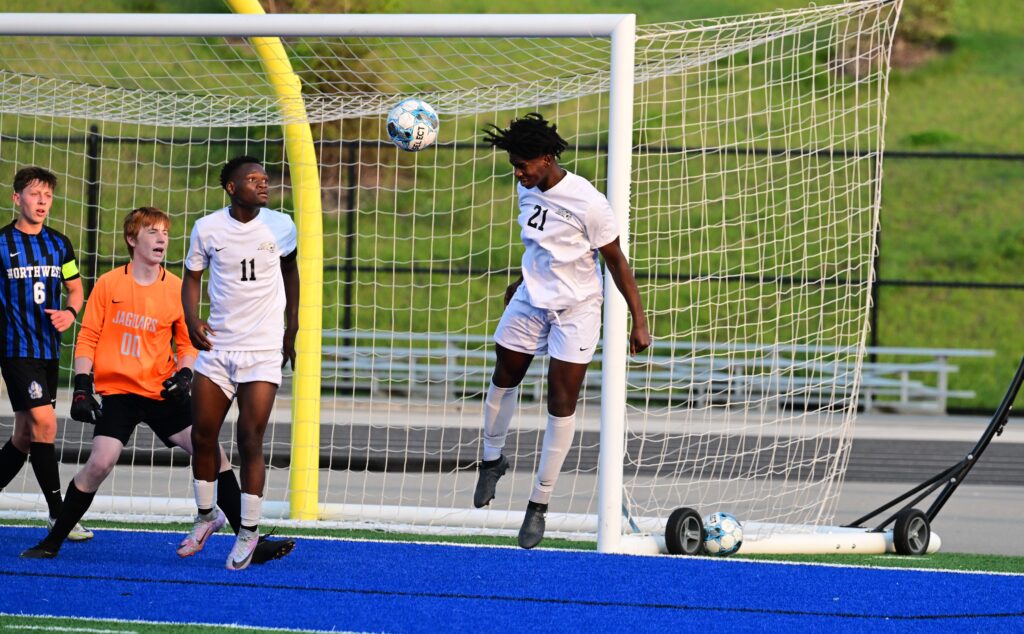 Senior defender Kwaku Kwarteng said the Centennial back line thrived under the pressure of the Wolves' attack.
"I feel like I always do well under pressure, and our team definitely proved that we can perform under pressure," said Kwarteng. "I love that about us."
Junior goalkeeper Andrew Nelson also made several huge saves.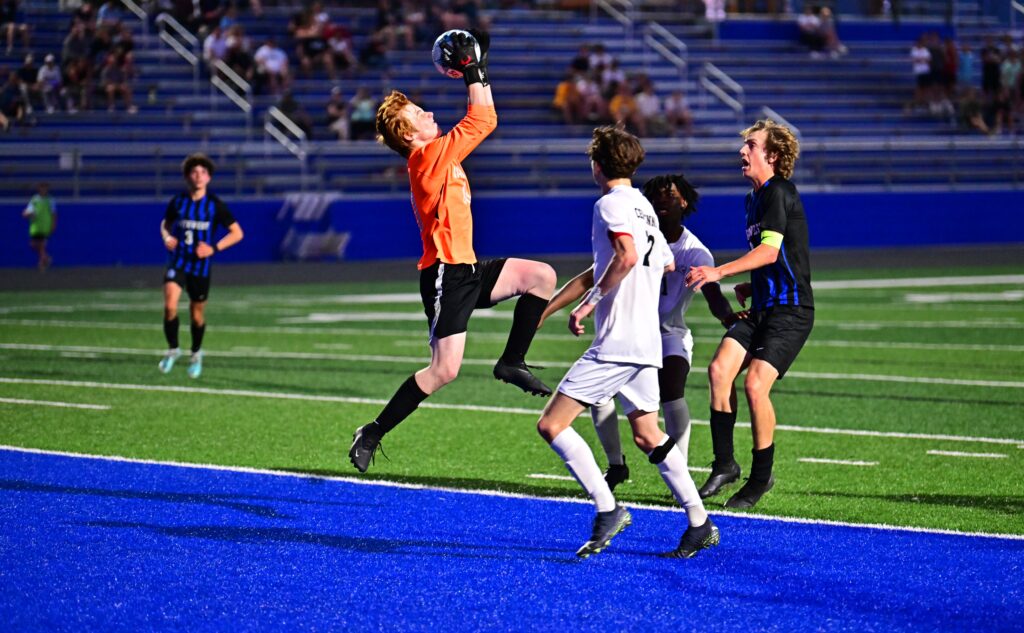 "Andrew Nelson played like a monster today, (Heckenlaible) played like a monster today, and our back four were monsters today," Duax said. "It was a total team effort. We didn't go deep into the bench, but the bench had energy today and that makes all the difference in the world."
This marked the third straight year that the teams coached by Duax and Northwest's Carlos Acebey collided in the postseason. In 2021, the Jaguars snapped Waukee's 46-game winning streak in a substate final before the Warriors split into two programs.
"It's like a coin flip. It's always different," Duax said. "Does it feel good because it's Waukee Northwest, and they knocked us out (last year)? Yes. But, did we owe them? No, because we got them the year before. It's two great teams battling every year, and only one of us gets to go on."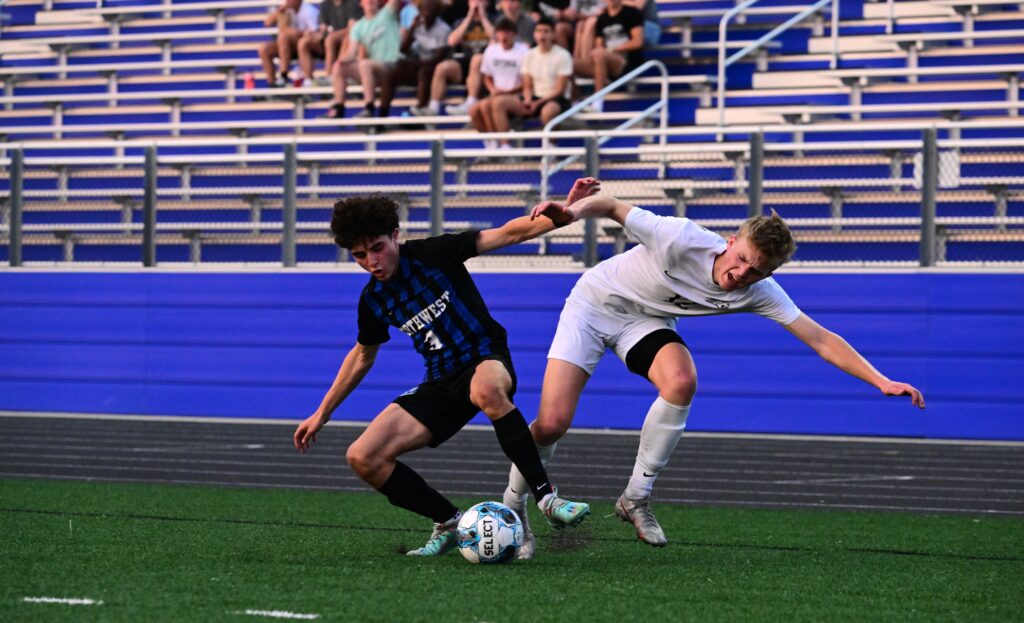 Two years ago, Centennial went on to lose to Valley in a shootout in the quarterfinals. The pairings for this year's tournament have yet to be announced, but the Jaguars could meet top-ranked Valley (17-2) again.
"We're definitely not done," Kwarteng said.
Centennial was the only team to pull off an upset in the Class 4A substate finals. The Jaguars are the lowest-ranked team in the Class 4A field, but being an underdog doesn't appear to faze them.
"Going into this game (at Northwest) we were the underdogs," Ishibwami said. "Everybody wrote us off, but this is just the start. We're looking to keep going forward."