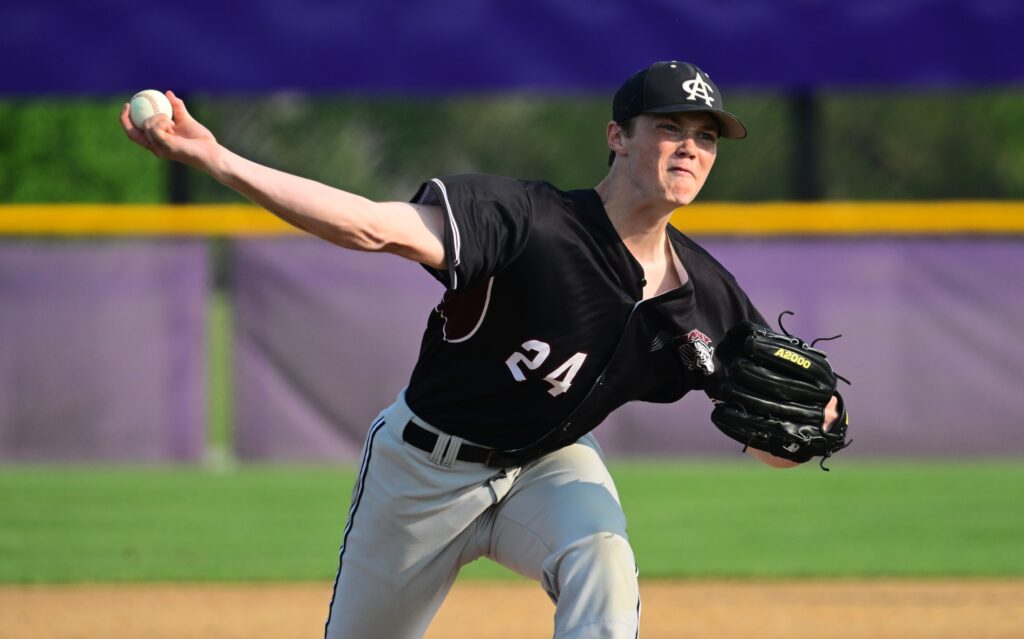 Ankeny Centennial is the new No. 1 team in Class 4A in the latest rankings from the Iowa High School Baseball Coaches Association.
The Jaguars are off to a 10-0 start, including a 5-0 mark in the CIML Conference. They posted a 6-1 victory at then-No. 1 Dowling Catholic in a 1 vs. 2 matchup on Tuesday.
Centennial has excelled in all facets of the game this season. The Jaguars lead the state with a .376 batting average and a 0.90 ERA.
Catcher Nick Severson is batting .541 with two home runs, four doubles and 12 RBIs. First baseman Damin Churchman is batting .472 and has knocked in 11 runs.
Centennial has allowed just eight earned runs on 33 hits in 10 games. Senior Easton Pratt and junior Joey Oakie have combined for a 6-0 mark and a 0.00 ERA in 30 innings pitched while racking up 55 strikeouts, 41 of them by Oakie.
The Jaguars will face some strong tests this week, beginning with a conference game against No. 3 Johnston on Monday at Centennial. They will play a conference doubleheader at Ankeny on Wednesday, will host a league game against No. 5 Southeast Polk on Thursday and will then play two games at Mount Mercy University on Saturday–one of them against No. 4 Cedar Rapids Kennedy.
Here are the latest rankings:
1. Ankeny Centennial (10-0)
2. CR Prairie (14-0)
3. Johnston (12-2)
4. CR Kennedy (14-3)
5. Southeast Polk (13-4)
6. Dallas Center-Grimes (9-2)
7. Pleasant Valley (11-5)
8. Dowling Catholic (9-5)
9. Iowa City High (10-7)
10. Urbandale (8-5)