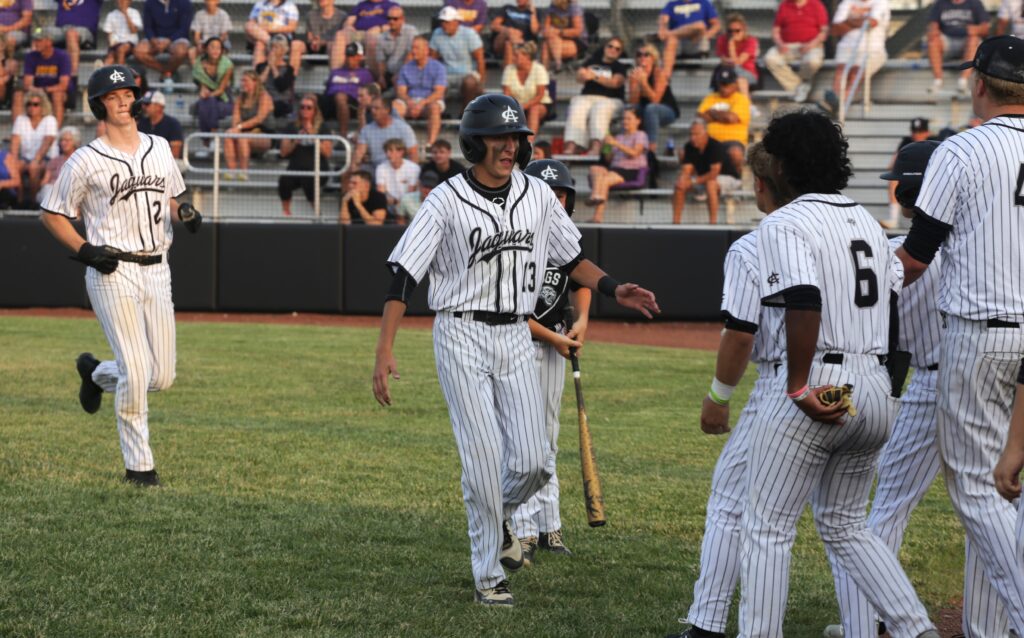 Joey Oakie and the Ankeny Centennial baseball players haven't forgotten last year's 3-2 loss to eventual Class 4A state champion Johnston in a substate final.
The Jaguars haven't lost since.
Oakie tossed a two-hitter and had nine strikeouts to lead top-ranked Centennial to a 12-3 victory over No. 3 Johnston in a CIML Conference showdown on Monday. The host Jaguars improved to 6-0 in the league and 11-0 overall.
"We felt like we needed to win this game," said Oakie, who is now 4-0 on the season. "We knew we could do it, and we went out there and did it."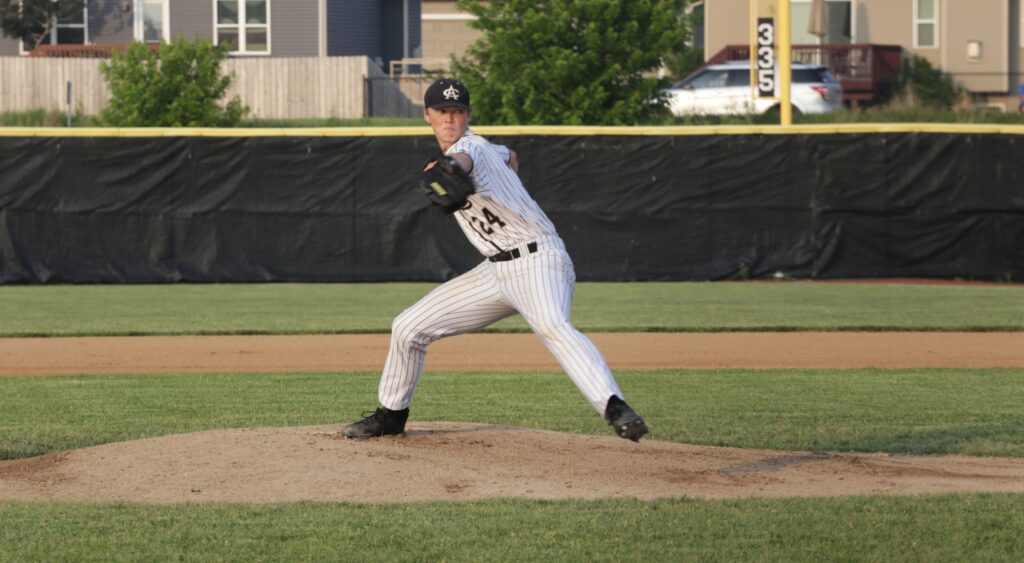 The loss ended a nine-game winning streak for the Dragons, who dropped to 6-1 in the conference and 12-3 overall.
"It feels really good to get that (win) on them, especially getting those six runs late (in the sixth inning)," said Centennial catcher Nick Severson. "I feel like that's what our team has been doing. Putting it on (our opponents) late."
The Jaguars had just six hits, but they took advantage of 12 walks from six different Johnston hurlers, who also hit three batters with pitches.
Severson walked twice before hitting an RBI single in the third inning to give Centennial a 6-2 lead. His hit to shallow right field came against a defensive shift by the Dragons.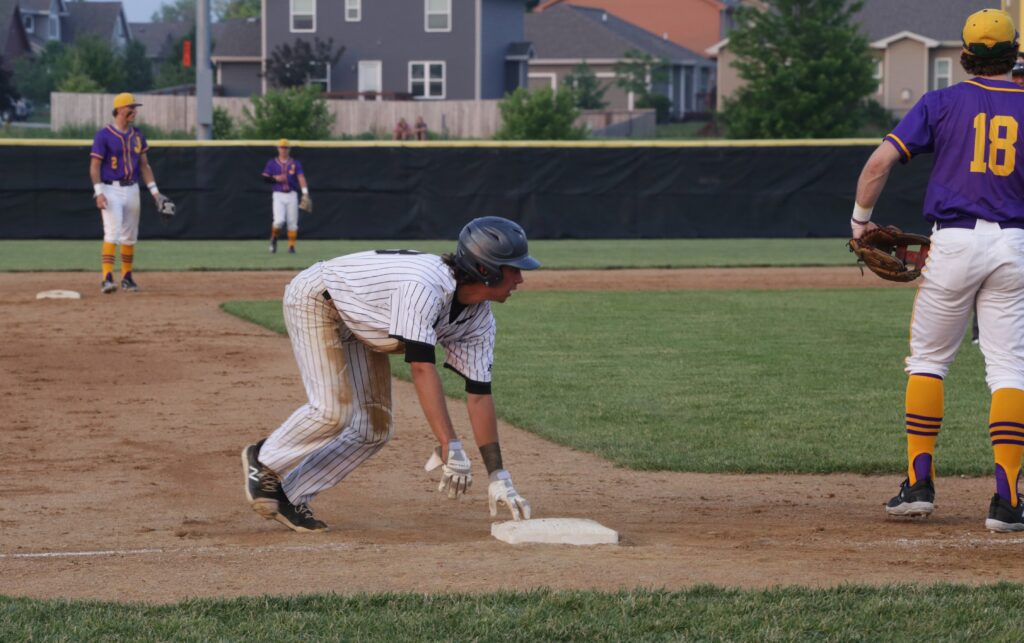 "I've never seen a team shift like that, especially this year because I haven't been very much of a pull hitter," said Severson, who is batting .538. "I'd bet that half my hits are to right field or right-center. I did my best to hit it over there."
Emerson Alberhasky went 2-for-3 with a double and scored three runs for the Jaguars. Easton Miller went 2-for-3 and had three RBIs, while Severson drove in a pair of runs.
Oakie allowed an earned run for the first time this season. Tyne Weeden blasted a one-out homer to left field in the first inning.
"I gave him a little high fastball, and Tyne's a great hitter. I knew right when he hit it, it was gone," Oakie said. "I just let it flush out of my mind. I knew that one run was nothing to our team. Our team is going to put up some runs and come back in the game. I was 100 percent confident. I wasn't rattled by that home run."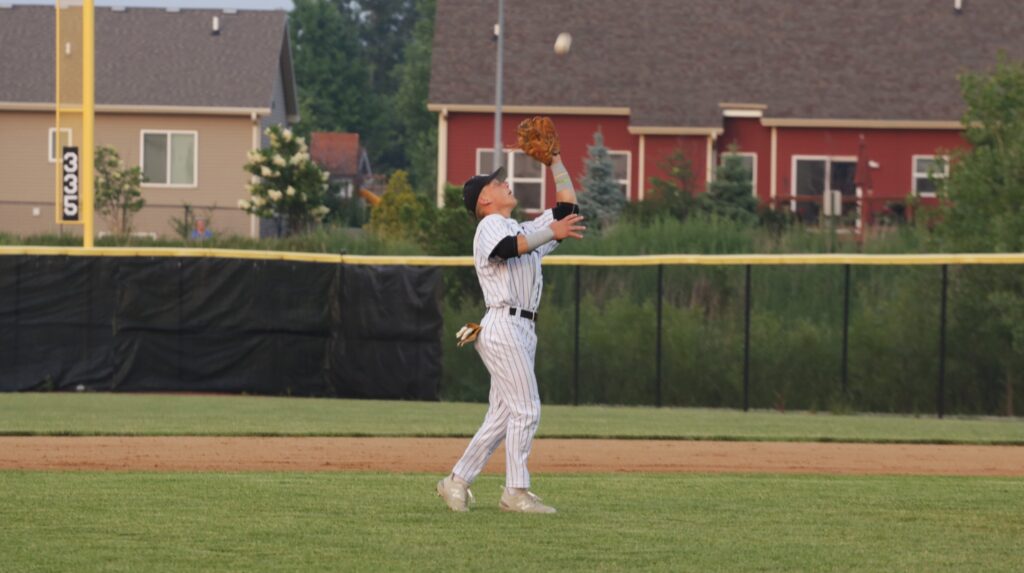 Severson wasn't worried, either.
"That kid just put a barrel on it. Hats off to him–it was a good pitch," Severson said. "But Joey kept his composure and did his thing. He looked great."
Centennial answered right away with two runs in the bottom of the frame. Oakie hit a sacrifice fly to put his team ahead for good.
Cole Grider and Isaac Bruhl also had RBIs in the win.
"When Joey's on the mound, we feel like we're unbeatable," Severson said. "Our bats are hot right now, and we're getting walks and getting people around. We're not leaving them on base."
Oakie said it's too early in the season to even think about going undefeated for the year.
"We've got some tough games this week with Ankeny and Cedar Rapids Kennedy," he said. "Every week we're going to have to grind them out. But that's not to say that we couldn't go undefeated. We have the talent."
The Jaguars will play a conference doubleheader at Ankeny (8-6) on Wednesday.