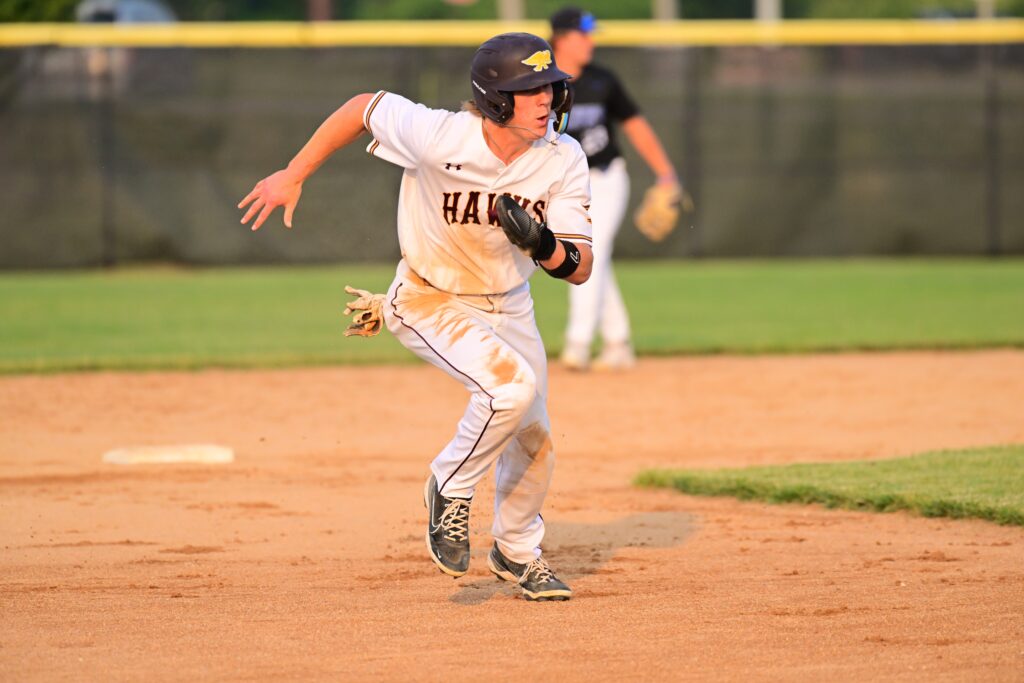 The Ankeny baseball team is heading into Wednesday's showdown against top-ranked Ankeny Centennial on a six-game winning streak.
The Hawks posted a 5-1 victory in a non-conference game on Tuesday at Cedar Rapids Xavier, the No. 4 team in Class 3A. Both squads are now 9-6 on the season.
"Xavier's a good team, and it's fun to go over there," said Ankeny coach Joe Balvanz. "They have a beautiful baseball facility. It's a turf infield and grass outfield, and it's really fun to play on. It rained for like the last three innings. If we had been on a natural surface, I don't think we'd have finished.
"But we just kept playing through the light rain," he added.
Ankeny pitchers Adam Mein and Will Davies combined on a five-hitter. Mein (1-1) allowed no earned runs and had six strikeouts over the first four innings.
Davies, a freshman, completed the gem with three hitless innings.
"It's a busy week, so we got Adam out after 64 pitches," Balvanz said. "Will entered with a two-run lead and got through the last three innings in just 30 pitches with 22 strikes. Both those guys were really efficient and did their job, and the guys behind them were sound and routine defensively."
Ankeny pounded out 12 hits in the win, but missed some scoring chances early in the game. The Hawks broke a 1-1 tie with a run in the fifth inning, then added another in the sixth and two more in the seventh.
"We had opportunities the whole game," Balvanz said. "At one point we had 10 hits and just two runs. But we opened it up a little at the end. We got a little more aggressive on the basepaths, especially with the rain."
Carson Agan went 2-for-3 with a double and an RBI. Ben Sandvig also went 2-for-3 and drove in a run, while Ryan Maire went 2-for-3 and scored a run.
Max Watson went 2-for-4. Jack Clevidence knocked in a run.
"We hit a lot of balls right at people," Balvanz said. "I felt eventually we'd be able to break it open a little bit. We finally got those two runs in the seventh, and that gave Will all the breathing room he needed to finish up."
The Hawks will host a CIML Conference doubleheader against Centennial (11-0) on Wednesday, beginning at 5 p.m. The Jaguars have won every game by at least three runs.
"We're just taking it one day at a time, but those guys are playing really well," Balvanz said. "We'll do our best to compete and try to win more innings than they do. I've seen them play a couple of times, and they're a complete team."