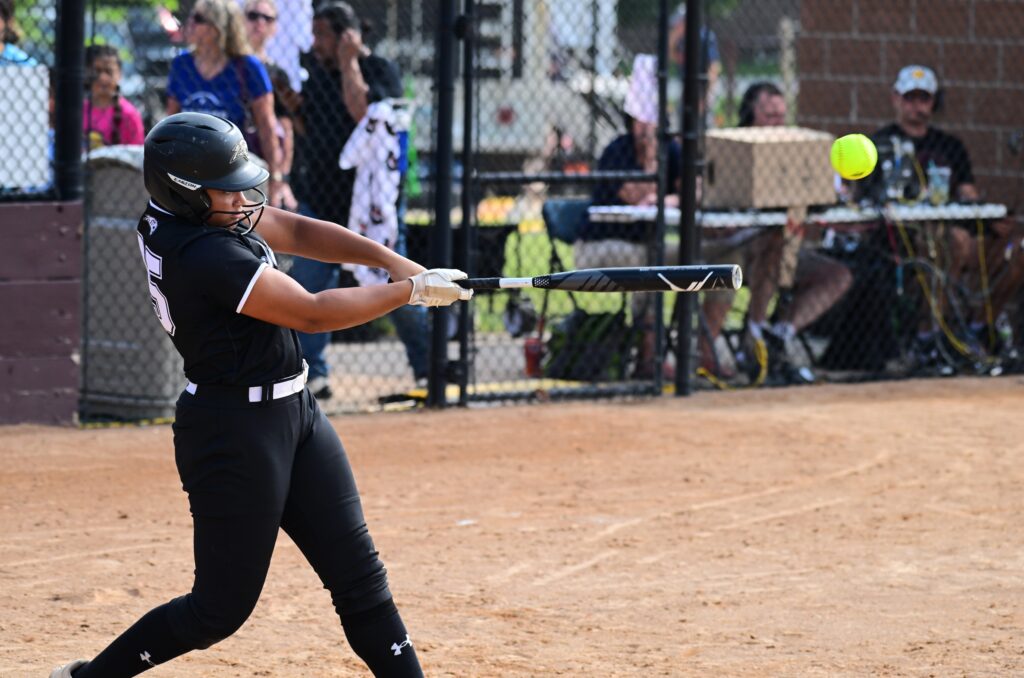 After taking over the No. 1 spot in the latest Class 5A rankings, the Ankeny Centennial softball team extended its winning streak to seven games with a 6-2 victory at Dowling Catholic on Thursday. The contest was a make-up game that was previously postponed due to rain on May 30.
The Jaguars improved to 6-0 in the CIML Conference and 11-1 overall. Dowling's records fell to 0-6 and 6-11.
Centennial took a 3-0 lead in the first inning. The Jaguars added another run in the second and two more in the third.
Freshman Jordyn Kennedy went 2-for-3 in the win. She is now batting .625 on the season, which ranks ninth in the entire state.
Kennedy (1-0) was also the winning pitcher, allowing one run on three hits over the first five innings while recording two strikeouts. Reliever Lauren Gustofson had three strikeouts over the last two innings.
Mady Ott went 2-for-3 with a double, a triple and two RBIs for the Jaguars. Addi Starr also knocked in two runs.
Mackenzie James had a double and also stole two bases. Payton Drefke drove in a run.
Centennial will play a non-conference doubleheader at Waterloo West (4-8) on Friday.