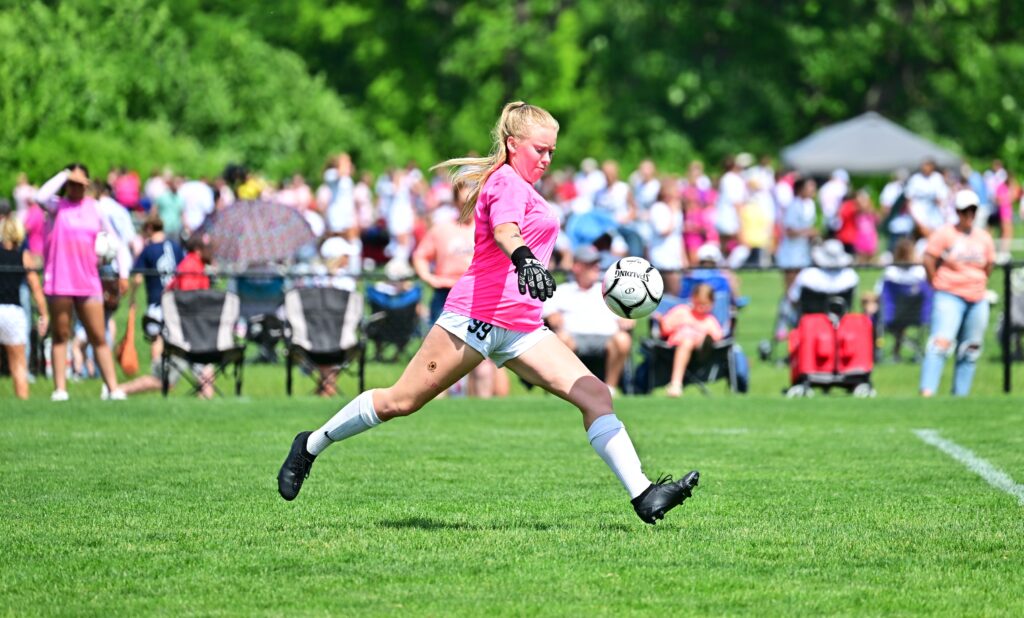 Ankeny Centennial standouts Kate Bergan and Alanna Pennington have been named to the CIML Conference first team along with Ankeny star Jenna Pitz by a vote of the league's coaches. Pennington was previously a two-time first-team pick in the CIML Iowa Conference, while Bergan and Pitz were both honored last year before both schools joined the new nine-team league this season.
Pennington, a senior midfielder, led the Jaguars to a 10-7-1 record and a state tournament appearance. She paced her team with nine goals, seven assists and 25 points.
Bergan, a senior goalkeeper, made 70 saves this season. She holds the school records for most shutouts in a season and a career.
Pitz, a senior defender, helped the Hawkettes to a 12-4-1 mark. She was a key part of a defensive unit that allowed just three goals all season.
Both Ankeny and Centennial placed three players on the CIML Conference second team. The Hawkettes were represented by sophomore midfielder Alli Macke, senior goalkeeper Jasmine Moser and junior defender Elizabeth Proctor, while the Jaguars landed sophomore defender Maddison Balashaitis and senior forwards Cady Compton and Averi Porter on the squad.
Porter was previously a two-time second-team pick in the Iowa Conference. Moser and Proctor were also second-team selections a year ago.
Ankeny placed three more players on the all-conference third team. They are sophomore midfielder Camryn Dietz, sophomore defender Sophie Loeffler and freshman forward Ava Paoli.
That trio was joined on the third team by two Centennial players, sophomore midfielder Olivia Kroska and sophomore forward Ava Martin.
Several other players from both schools earned all-conference honorable mention. They are junior forward Emma Gott, junior midfielder Allie Heller, freshman forward Riley Kayser, senior midfielder Emmie Murphy and freshman defender Avery Taylor of Ankeny; and freshman midfielder Emmarie Becker, freshman defender Evie Boyle, junior forward McKenna Hilton, senior defender Ella Hudachek and junior midfielder Avery Lewis of Centennial.
Waukee Northwest had three unanimous picks on the first team–Macy Davis, Natalie Gallagher and Zoey Mahoney. Class 3A state champion Johnston had two first-team selections, Isabella Balsley and Emma Hampton.