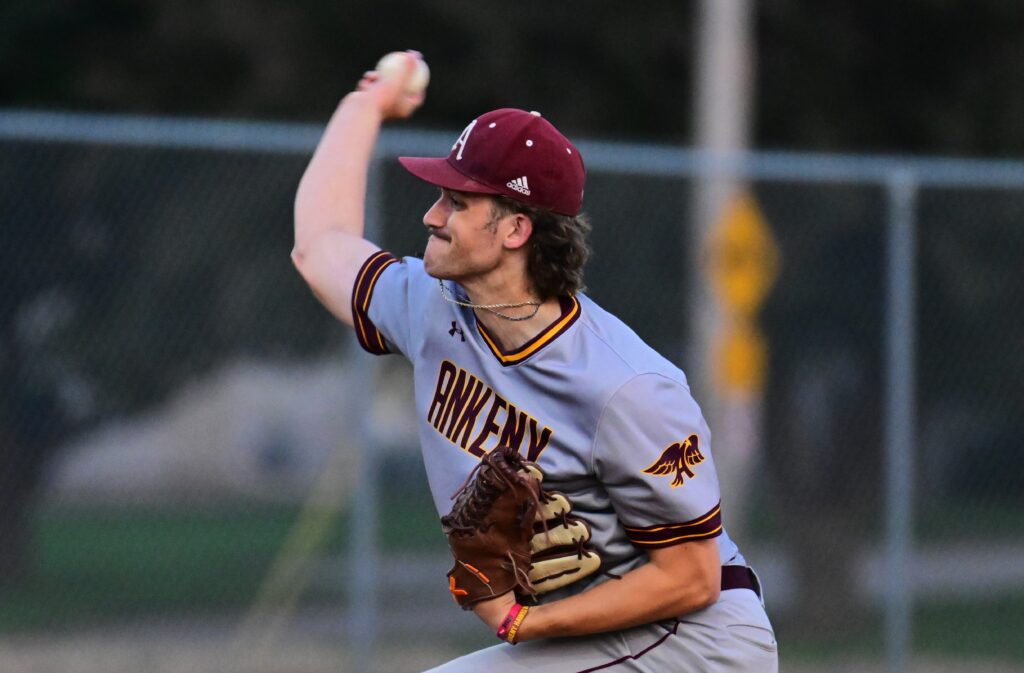 After dropping a 7-4 decision at Valley in the first game of a doubleheader on Monday, the Ankeny baseball team needed somebody to step up in order to end the Hawks' four-game losing streak.
Senior pitcher Alex Griess did just that.
The righthander tossed a four-hitter and had six strikeouts to lead Ankeny to a 3-0 victory in the second game of the twinbill.
"My pitches were on the majority of the night," said Griess. "Toward the end, I didn't want to try and do too much. I trust all of my teammates behind me, and they were making plays all night. I knew we had that game in the bag just by the energy on and off the field. When we play as a group, we are a hard team to beat."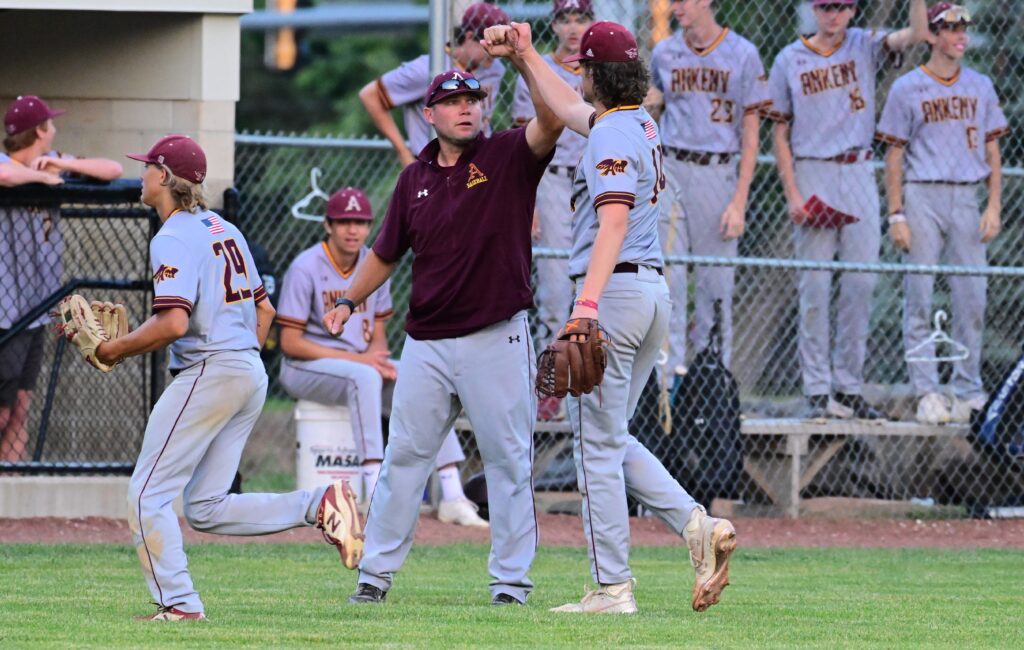 Griess, a Concordia (Neb.) recruit, allowed just four singles and three walks while improving his record to 3-2.
"I was really proud of Alex," said Ankeny coach Joe Balvanz. "I went to him between games and told him, 'Hey, the team and the pitching staff need an outing from you.' He came out and threw a complete-game shutout. He had a little traffic in the seventh inning, but other than that he was pretty tough."
Kinnick Vos drove in two runs for the Hawks, who are now 5-6 in the CIML Conference and 10-10 overall. Max Watson went 2-for-3 with a double.
Jack Clevidence went 1-for-3 and knocked in a run. Carson Agan went 1-for-2 and scored a run.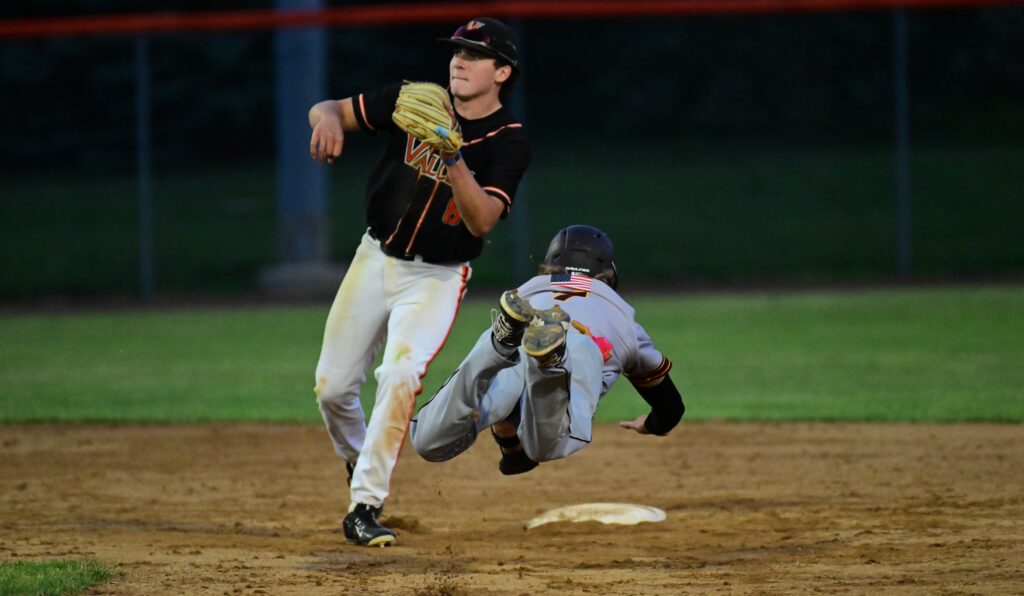 "We only had four hits in that game, but the offense is doing a good job of not striking out and not trying to do too much," Balvanz said.
Valley ended its own five-game losing skid in the opener. The Tigers are now 2-8 in the league and 7-11 overall.
Valley used a four-run fourth inning to break a 2-2 tie. Leadoff hitter Eric Nuno went 3-for-4 with two doubles and two RBIs.
Adam Mein (1-2) took the loss in relief of Brock Adamson, who was lifted after throwing just three innings.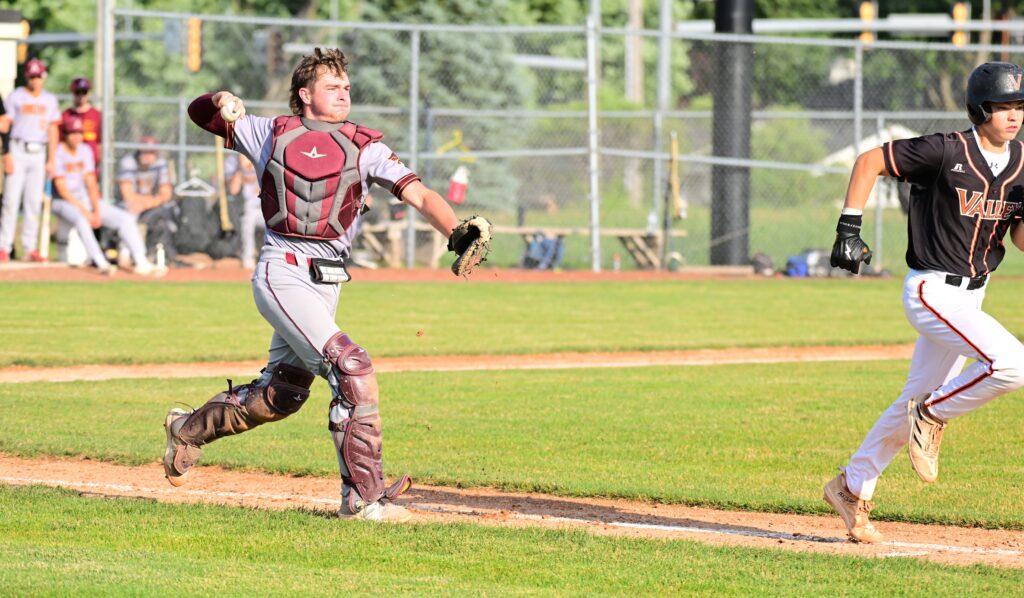 "Brock wasn't going to be able to finish and he wanted to bounce to Thursday, so we pulled him after 64 pitches," Balvanz said. "We thought we'd try to grind it out and we did tie it up, but it just didn't work out. We had a hiccup in that one inning and gave up a 4-spot. We just didn't get the job done there in a competitive situation, and we let them hang a crooked number."
Ryan Maire went 3-for-3 with a double in the loss. He knocked in two runs and scored another.
"Maire's a senior taking advantage of every opportunity that he's been given," Balvanz said. "He's a great leader for us."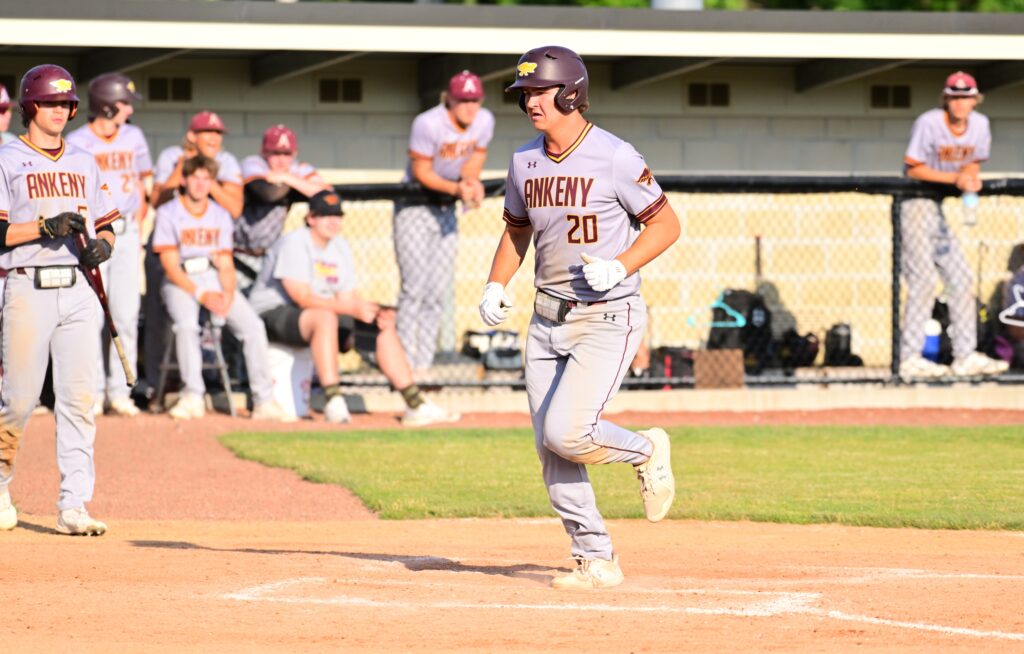 Agan went 2-for-4 with a double as the Hawks pounded out 12 hits off three Valley pitchers. Clevidence also went 2-for-4, Ben Sandvig had a double, and Watson and Evan Irlmeier each drove in a run.
"It was two competitive games," Balvanz said. "I think Valley and us are a lot alike to be honest with you. Once you get past Ankeny Centennial, I think anybody can beat anybody in this league."
The Hawks will play a conference game at seventh-ranked Dowling Catholic on Wednesday. The Maroons (15-5) are riding a six-game winning streak after sweeping a doubleheader on Monday at Urbandale, 18-4 and 20-7.
The two teams split a twinbill on May 22 at Ankeny.