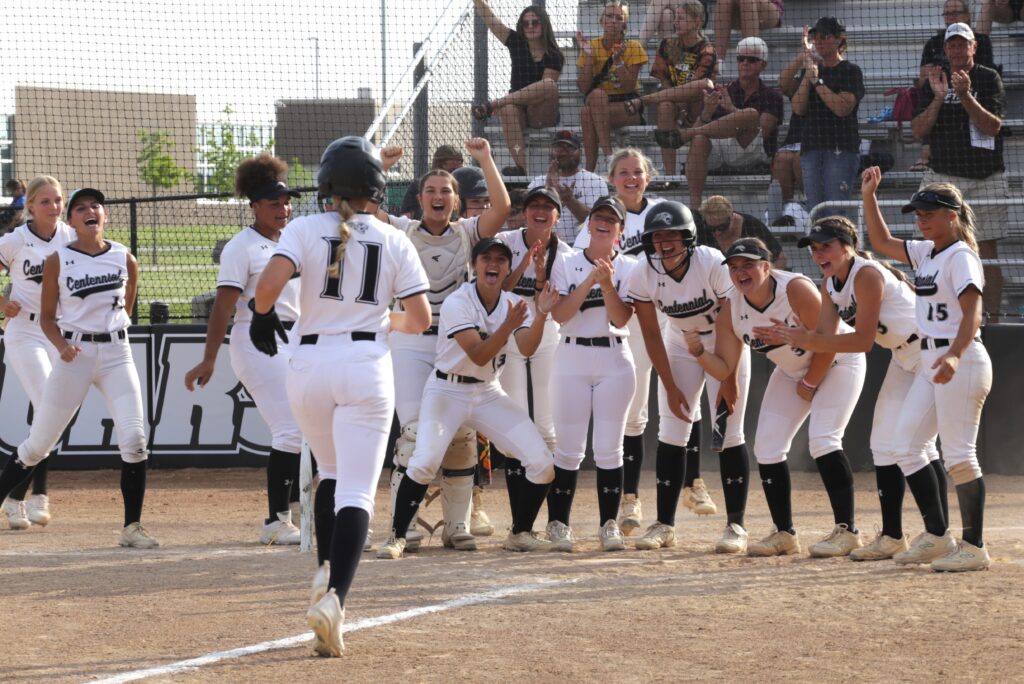 It had been a rough night at the plate for Addi Starr.
But when the Ankeny Centennial softball team needed her to come through, the junior third baseman delivered.
Starr hit a walk-off single in the ninth inning to give the top-ranked Jaguars a 3-2 victory over No. 3 Waukee Northwest and complete a sweep of Monday's doubleheader against the visiting Wolves, last year's Class 5A state champion.
"It felt amazing," said Starr. "It was great."
Starr had gone hitless in her previous six at-bats on Monday. She also came to the plate with the bases loaded and one out in the seventh inning, but was retired on a pop fly.
In the ninth, the Jaguars got a leadoff double from Sydney Morris, who was then replaced by Mary Monosmith. Jordyn Kennedy followed with another double, but Monosmith had to hold up and could only advance to third.
After Mariah Belzer was intentionally walked to load the bases, Northwest pitcher Maddie Oetzmann fanned Mady Ott for the first out. But Starr, who failed on two attempts to bunt, then hit a smash off the glove of first baseman Laurel Richards for the game-winning hit.
"I just have trust in my team the whole time, and I was just excited that I could pull through for them," Starr said.
Kennedy went 4-for-5 with a pair of doubles and drove in a run. The freshman is now batting .607 with eight home runs and 29 RBIs.
"I just see the ball and hit it," Kennedy said.
Morris went 3-for-5 with two doubles. Lauren Gustofson went 2-for-3 and also racked up nine strikeouts over the first 8 2/3 innings while allowing just one earned run on six hits.
After the Wolves loaded the bases with two outs in the top of the ninth, Lauren Sandholm (6-0) entered the game and got a strikeout to end the threat.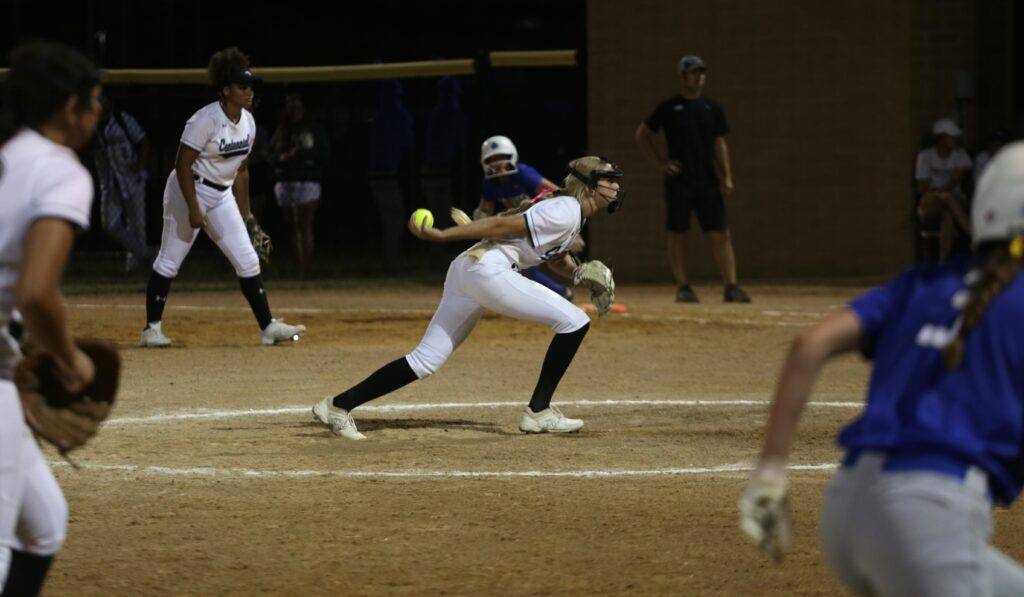 "It takes all 20 girls in that dugout–everybody in the program–to make sure that they're doing what they need to," said Centennial coach Brett Delaney. "That's two of the best teams in the state of Iowa, and tip your cap to them. And tip your cap to our girls for finding a way to compete right there."
In the opener, Centennial overcame an early 2-0 deficit to post a 7-5 win. Kennedy started the comeback with a two-run homer off Oetzmann in the bottom of the first.
'I saw one and just took it," she said. "I really don't think when I'm up there."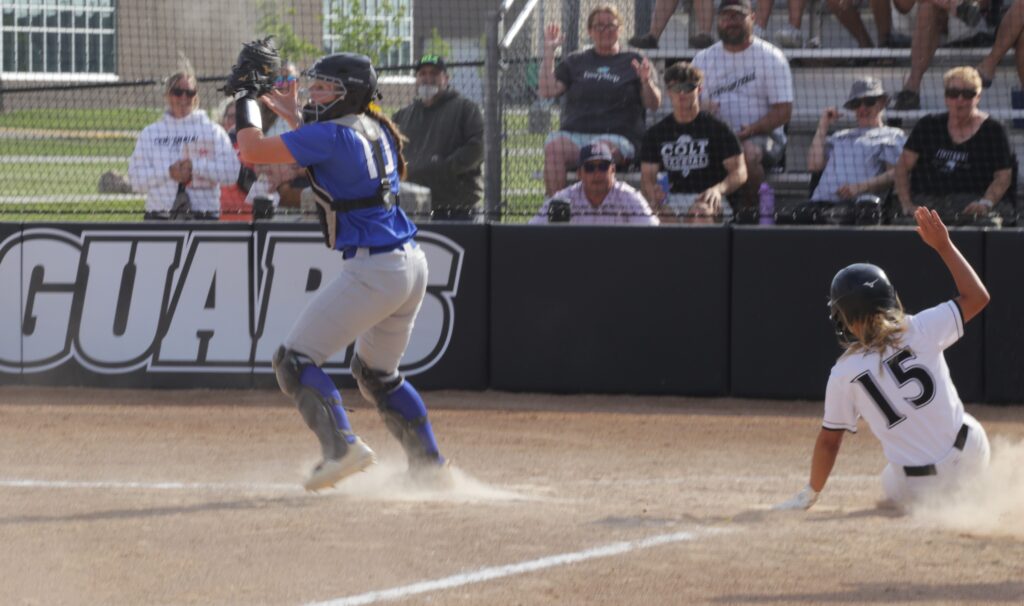 The Jaguars took the lead for good with a three-run second inning. Ott later hit a solo homer in the fifth, her third of the season.
Centennial has now blasted 23 home runs in 18 games.
"I think (our hitting success) started off with live pitching before the season started," Kennedy said. "It helped us a lot to get those reps in."
Payton Drefke went 3-for-4 and scored two runs for the Jaguars, who are now riding a 13-game winning streak. Cora Boyle went 2-for-2 and scored once.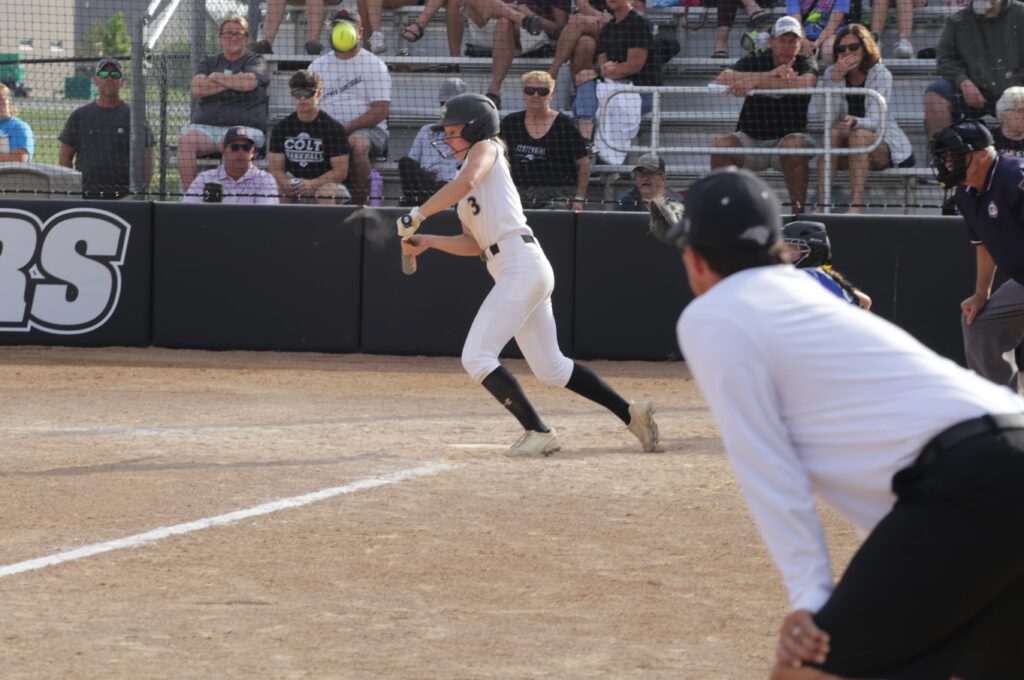 Morris knocked in a pair of runs. Mackenzie James went 2-for-4 and had one RBI.
Jadeyn Stahr (5-1) earned the win, allowing three earned runs on nine hits over the first five innings. Sandholm got the final six outs to preserve the triumph.
Natalee Watts and Ava Smith each hit a solo homer for Northwest. The Wolves tried to rally in the top of the seventh, but Belzer turned a grounder to short into an unassisted double play and then tagged out Leanna Watts at second to end the game.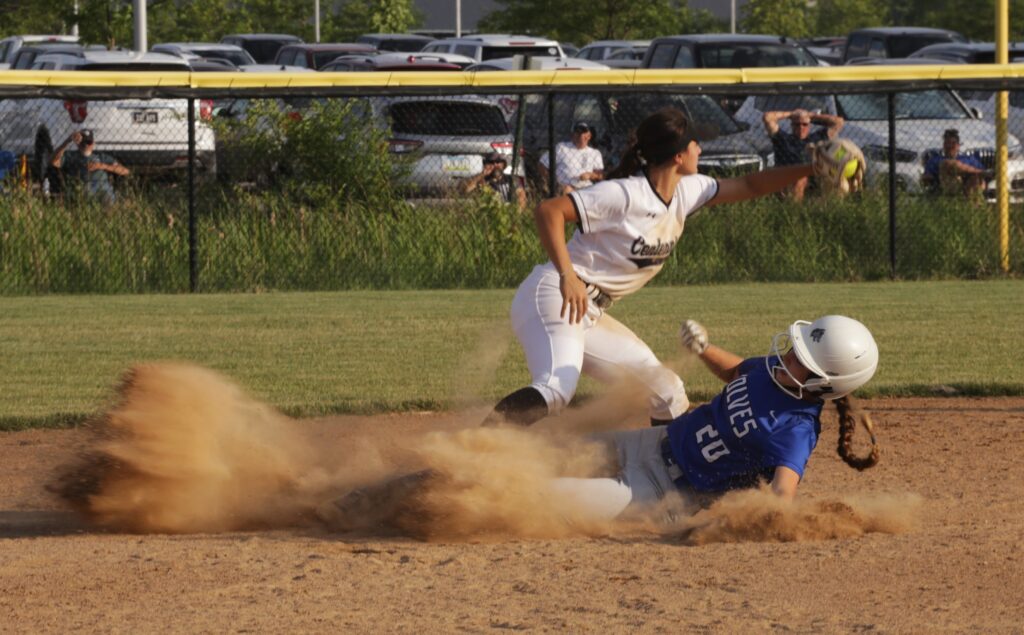 "It's night in and night out; we're in one of the best conferences," Delaney said. "We knew we had to come prepared for a fight tonight. The girls were ready to go. We had a good weekend, but then we got a little time off on Sunday and they came back strong tonight."
Centennial improved to 8-0 in the CIML Conference and 17-1 overall. The Wolves' records dropped to 4-4 and 12-5.
"Hopefully, we can keep that No. 1 spot," Starr said. "I'm just excited to be here."
The Jaguars will host a non-conference game on Tuesday against Carlisle (14-2), the No. 5 team in Class 4A.