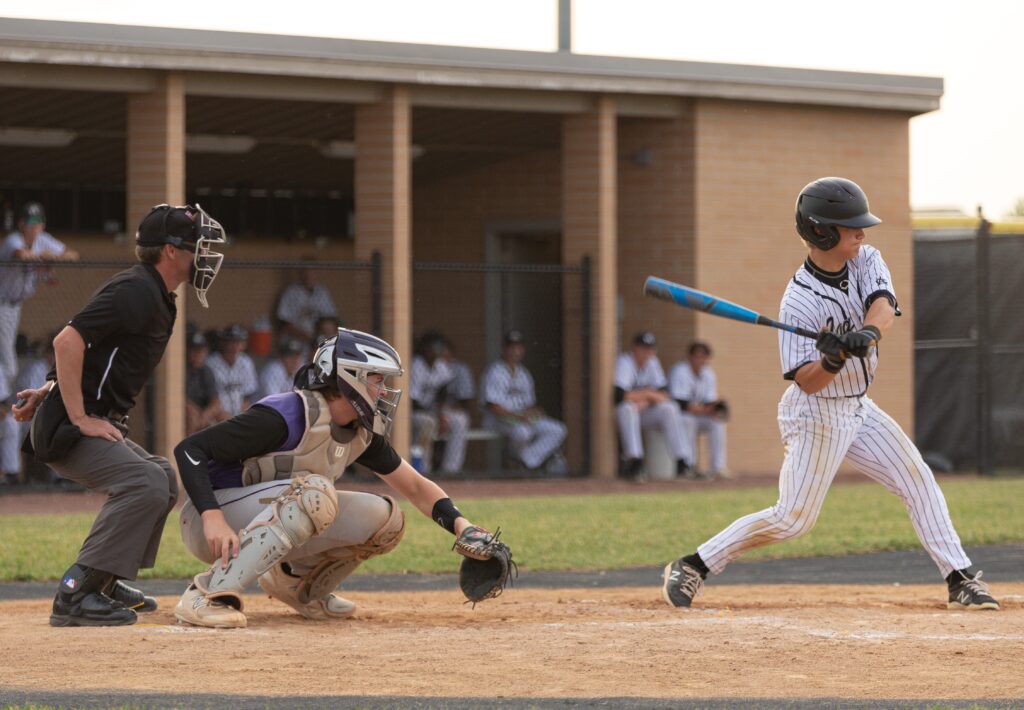 The Ankeny Centennial baseball team hasn't skipped a beat without its normal leadoff hitter.
The top-ranked Jaguars rolled to a 13-2 victory over visiting Waukee in five innings on Wednesday. They played their third straight game without starting centerfielder Easton Miller, who left the opener of Monday's doubleheader against Waukee Northwest with a minor injury.
"He should be back next week," said Centennial coach Mark Hey. "But we're going to make sure he's fully healthy before we put him back out there."
With Miller out of the lineup, Hey has elevated Isaac Bruhl to the leadoff spot. He went 2-for-3 with a triple and two RBIs on Wednesday and is now 4-for-10 in the last three games.
Nick Severson and Cole Grider each went 3-for-3 with a double and drove in a pair of runs. Severson leads the team with seven doubles and a .537 average.
Joey Oakie went 2-for-2 with a double, a triple and one RBI. Kyle Miller went 2-for-2 and scored two runs, while Emerson Alberhasky had two RBIs.
Damin Churchman doubled and knocked in a run. He leads the team with 22 RBIs.
The Warriors took a 1-0 lead in the top of the second inning, but Centennial answered with seven runs in the bottom of the frame. The Jaguars added two runs in the third and four more in the fourth.
"We hit the ball very well," Hey said.
Easton Pratt (5-0) tossed a two-hitter to remain unbeaten. He walked two and had five strikeouts.
Pratt gave up his first earned run in 26 innings this season. His ERA is now 0.27.
The Centennial trio of Oakie (0.25), Pratt and Alberhasky (0.64) has allowed just four earned runs in a combined 76 innings.
"Easton threw well," Hey said. "We knew about him and Emerson and Joey coming into the season, but it's been good to see other guys step up and pitch really well, too. We feel like there are a lot of guys who have stepped up."
The Jaguars improved to 11-1 in the CIML Conference and 19-1 overall. They won all three meetings against Waukee by a combined margin of 29-3.
The Warriors' records dropped to 4-8 and 9-11.
Centennial will play a conference doubleheader at Urbandale (13-11) on Thursday. The Jaguars posted a 10-0 win over Urbandale on May 24.
The J-Hawks are led by senior Sam Harris, who is batting .486 with 12 home runs and 28 RBIs. The Duke recruit leads the state in homers; nobody else has more than eight.
"He's just a phenomenal hitter," Hey said of Harris. "The rumor is that he's going to be gone after this week because Duke wants him on campus. We know they'll have a lot of motivation."