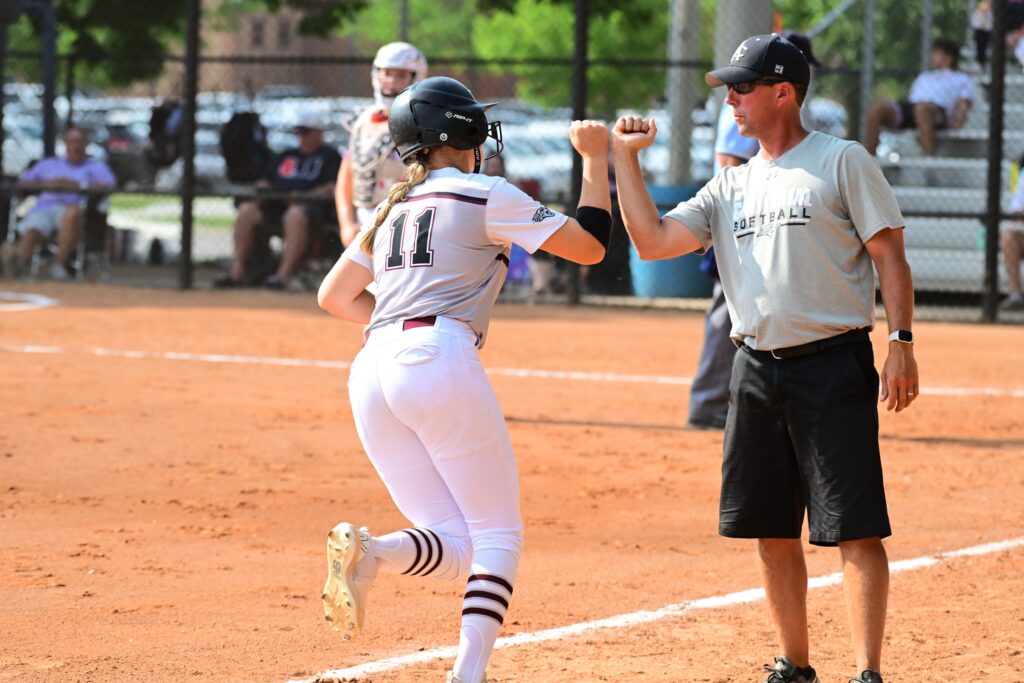 The players on the Ankeny Centennial softball team wanted to make sure that coach Brett Delaney enjoyed his birthday on Friday.
The top-ranked Jaguars did their part by sweeping a non-conference doubleheader at Cedar Falls. They rallied for a 4-3 win in the opener before completing the sweep with a 14-5 triumph.
"We're always motivated to take the win, but we definitely wanted to make sure we secured the win for coach's birthday!" said Centennial senior Lauren Gustofson.
Gustofson played a key role in the first game. After Cedar Falls scored two runs in the second inning to break a 1-1 tie, Gustofson took over the pitching duties in the third and held the Tigers hitless the rest of the way.
Gustofson (6-0) walked one and had six strikeouts. She also drove in a run for the Jaguars, who closed the gap to 3-2 in the fifth and then used a two-run rally in the seventh to take the lead.
"I'm always confident in our offense," Gustofson said. "Even if we don't start hitting right away, we take it one hit at a time and continue to do the little things that allow us to come back and win!"
Mackenzie James went 3-for-4 with a double and two runs scored. Payton Drefke had two RBIs, while Addi Starr and Cora Boyle each had a double.
In the nightcap, Centennial scored at least one run in every inning but the sixth. The Jaguars pounded out 19 hits, including a triple by Jadeyn Stahr.
Boyle went 4-for-5 and knocked in a run. She was also the winning pitcher, tossing a seven-hitter with six strikeouts to improve to 2-0 on the season.
McKenna Vallejo went 3-for-4 and had three RBIs. Mariah Belzer and Sydney Morris each drove in two runs, while Jordyn Kennedy, Mady Ott and Starr each had two hits and an RBI.
Centennial raised its overall record to 21-2. Cedar Falls dropped to 7-13.
The Jaguars will play a single game at No. 3 Waukee Northwest (15-6) on Monday. It will be a non-conference contest as Centennial already swept a CIML Conference doubleheader against the Wolves last Monday.