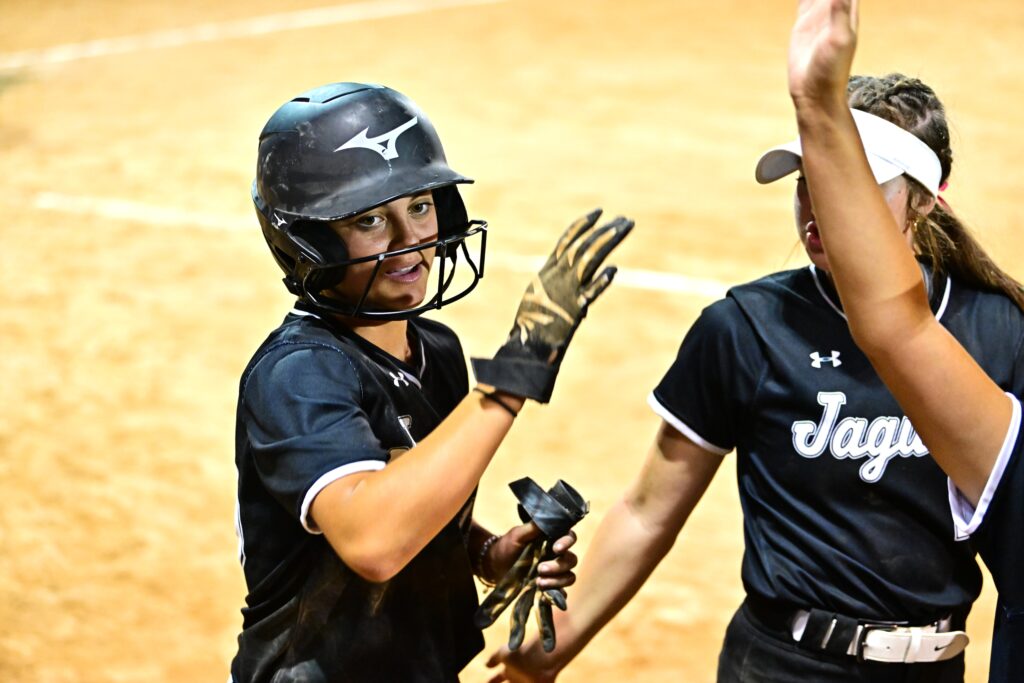 Senior shortstop Mariah Belzer has helped the Ankeny Centennial softball team to a 21-2 record and a No. 1 ranking in Class 5A.
Belzer is batting .380 with two home runs, five doubles and 16 RBIs. She has also stolen seven bases in seven attempts.
Here is some inside info on Belzer:
Congratulations on an outstanding season thus far. What has been the highlight for you?
I think a highlight for me this season was hitting a home run in the Jag vs. Hawk game (on June 7). I think that night was the best our team has played. There was so much energy.
What has been the key to the team's success?
I think the key is the amount of energy we bring to the games. We have also been working a lot on the little things of softball that have been helping us stay consistent this year.
Your team's only losses came to Ankeny and Carlisle, but your squad later swept a doubleheader against the Hawkettes. What did you learn from those losses?
We learned a lot from these losses. Especially in the Carlisle game, we learned that we have to be ready for small ball like bunting so we have been practicing that a lot. In the loss to Ankeny (at the Johnston Classic), I think it was the mental part of the game. We were in our heads and didn't come as mentally prepared for them as we did in the conference games against them.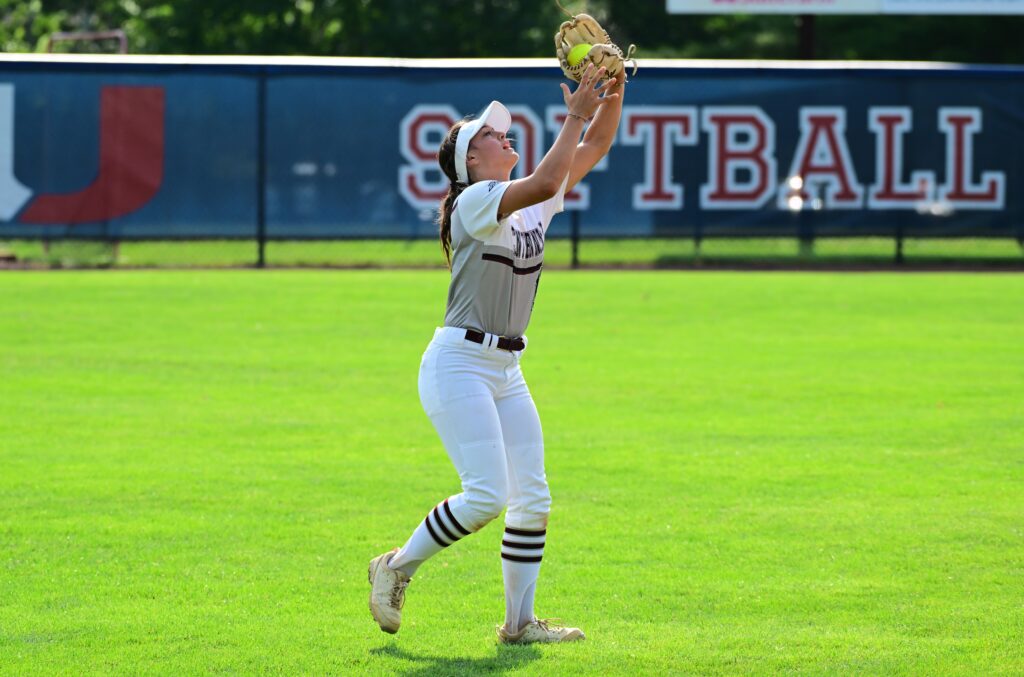 You have struck out only two times in 71 at-bats. Do you take a lot of pride in your ability to put the ball into play?
My mindset every at-bat is to just put the ball in play no matter what because it is my goal to score my teammates so I try to do anything for that to be able to happen. I have been working a lot recently on hitting the ball hard on the ground. Sometimes I may get out, but the point is to score the runner so it's a win-win.
Who is the toughest pitcher you have faced this season?
I think the toughest pitcher we have faced this year was Waukee Northwest's pitcher (Maddie Oetzmann). She had some great speed and spin and knew well how to place the ball.
You are part of a lineup that has produced a total of 24 home runs, which is tied for sixth in the entire state. To what do you attribute the team's power surge, considering that the Jaguars hit only 10 homers last season?
I am very proud of our team for having 24 home runs this year. We have many very strong power hitters on our team. I try my best to hit the ball with as much power as I can, but sometimes a base hit is just as good.
Freshman Jordyn Kennedy leads the way with eight home runs, and she told me her hitting strategy is basically to just see the ball and then hit it. Do you wish you had her kind of power?
Jordyn is by far one of the best hitters in the state and has the most power I have ever seen. Yes, of course I wish I could hit it as far as her, but that would be very hard to do because of how good and strong she is. I also think me and her just have different mindsets going up to the plate and are just two different hitters.
You look like you have a lot of fun while you're out on the field (see photo above with teammate Cora Boyle). Do you try not to take the game too seriously?
I try to have fun when I can on the field because I don't think softball should be serious 100 percent of the time. It's good to have fun and enjoy it. I think celebrating with your teammates is very important. It shows you care and are having fun! That picture was also from the Jag vs. Hawk game so it was a fun game all around.
Goals for the rest of the season?
The goal is to just win one game at a time. I think a personal goal for me is to be the best fielder I can be for my team and my pitchers.
What would that mean to you to finish your high school career with a state championship?
I think ending the year with a state championship would mean the world to me. I have never gotten to go to state for softball with this team ever, and to go out like that would be amazing because it would be well deserved by the amount of hard work this team puts in. I would be so proud of everyone.
You are headed to Rogers State (Okla.) in the fall to play softball. I know they were the NCAA Division II national champions a year ago. Do you think you'll have a chance to play right away?
My hope is to be able to play my freshman year. They are a very good school, and I know I made the right choice. I also know that if I do play it's not going to be handed to me. I know I am going to have to work for a starting spot!