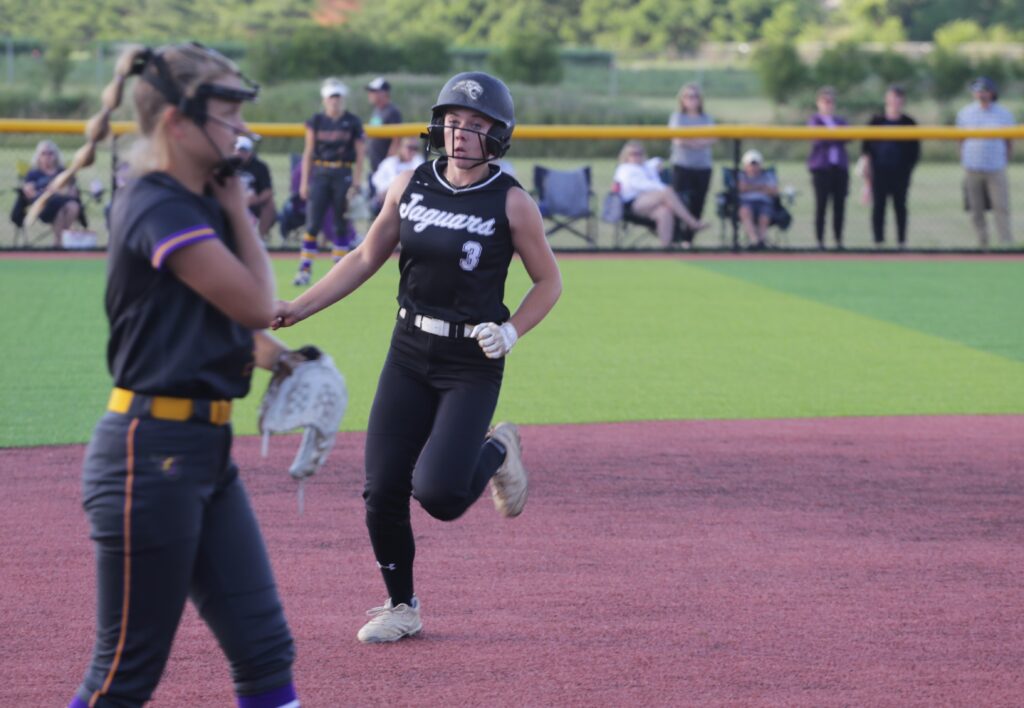 Clinching a share of the CIML Conference title wasn't enough for the Ankeny Centennial softball team.
After winning the first game of a doubleheader on Monday at 10th-ranked Johnston, the No. 1 Jaguars completed a sweep with a 5-2 victory that also secured the outright league crown.
"We're planning on clinching that title," eighth grade pitcher Lauren Sandholm said after Centennial outlasted the Dragons, 5-3, in 10 innings in the opener.
The Jaguars were forced to sweep the twinbill in order to capture the conference crown because No. 3 Ankeny, which was still mathematically alive, swept a doubleheader at No. 2 Waukee Northwest.
Centennial improved to 13-1 in the league and 26-4 overall, while Johnston's records dropped to 8-8 and 19-13. The Jaguars will close out their conference schedule on Thursday with a doubleheader at No. 5 Southeast Polk.
"Tonight's two wins and claiming the conference title was an accomplishment and little step toward the big goal of going to state, and ultimately being in that championship game," said junior outfielder Payton Drefke. "It felt good to claim that title tonight and being able to focus more on preparing for that postseason run into state after our regular season."
Drefke had two hits in both games, including a single that ignited Centennial's 10th-inning rally in the first game. She advanced to third on a ground-rule double by Jordyn Kennedy before Sydney Morris was intentionally walked to load the bases.
Mady Ott followed with a smash off the right-field fence that drove in Drefke with the go-ahead run. Ott had to put on the brakes between first and second base when she realized that the runners ahead of her were holding up, then scrambled back to first as the Dragons threw home to get Kennedy out on a close play.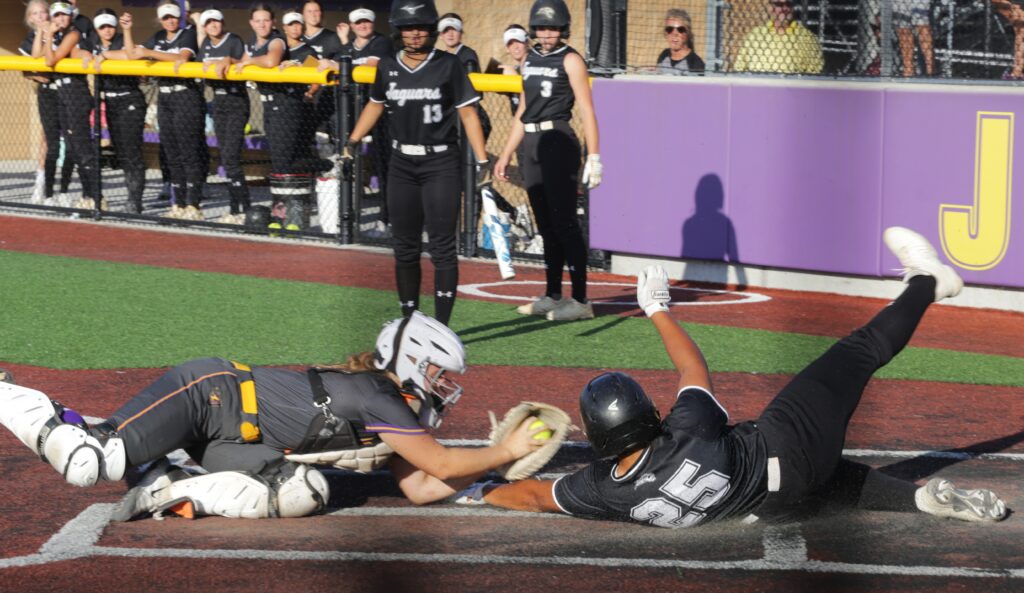 "Automatically, I was thinking go (to second), but I realized that (coach Brett) Delaney was probably playing it smart," Ott said.
Mariah Belzer then provided an insurance run with a single to right. She went 3-for-5 with a double and two RBIs.
"We've known all season that our hitting has been really good, and it's been clutch in moments like that," Sandholm said. "And then I just have to trust my defense when I'm in the circle."
Johnston scored two runs in the bottom of the sixth to tie the game at 3-3 and force extra innings. The Dragons left two runners stranded in the seventh, then loaded the bases with one out in the eighth before Sandholm got out of the jam.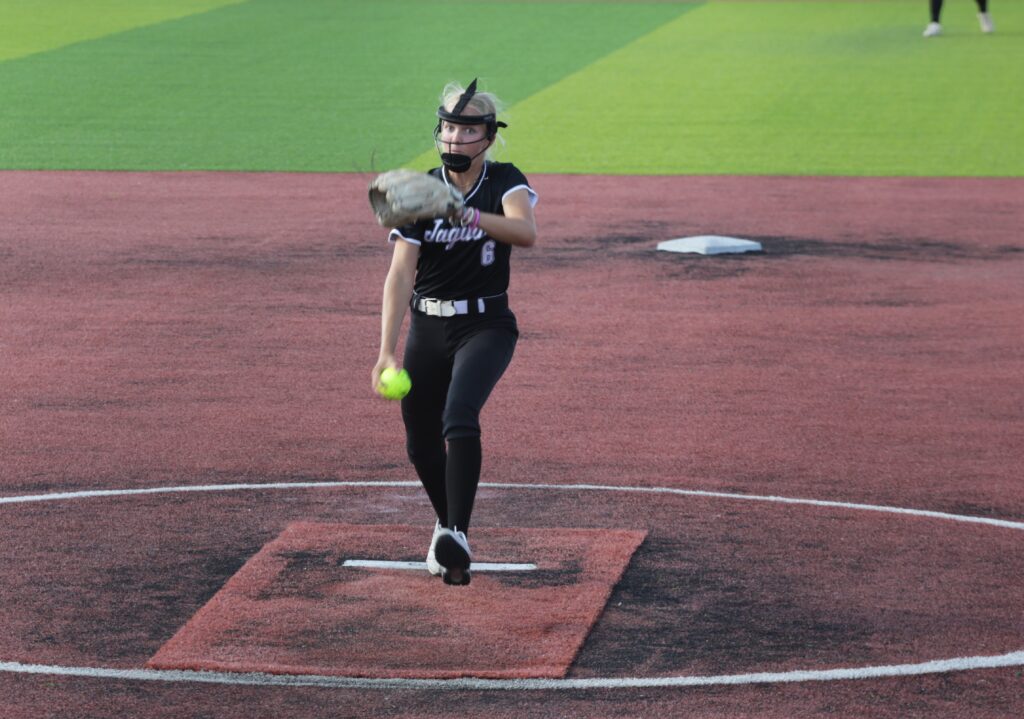 "We fought hard," Sandholm said. "Each inning is a battle through everything, and (Johnston's) a good team. I'm just glad we pulled it out."
Sandholm (10-1) went the distance, tossing 148 pitches in the game. She allowed two earned runs on seven hits, walked four and had seven strikeouts.
"Lauren really adjusts well on the mound," Ott said. "She's a really good athlete."
Drefke and Addi Starr each went 2-for-5 in the win. Starr knocked in a run, while Lauren Gustofson doubled and also had an RBI.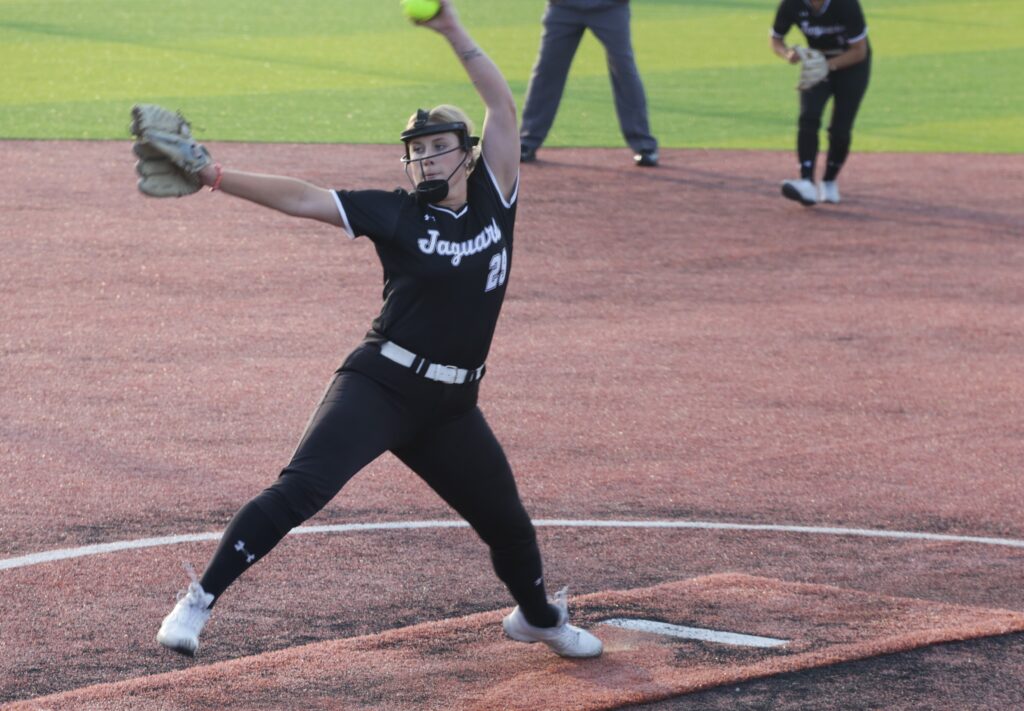 In the nightcap, Gustofson (7-2) earned the victory by tossing six strong innings. She allowed one earned run on five hits and had six strikeouts.
Johnston took a 1-0 lead in the first inning on a two-out single by Ella Smithson. But the Jaguars answered with three runs in the third and two more in the fourth.
Ott went 3-for-4 with a double and two RBIs, while Drefke went 2-for-4 with a double and drove in a run. Kennedy and Morris each had an RBI, and Starr added a double.
Centennial will host a non-conference game against Interstate 35 (Truro) (19-11) on Wednesday. The Roadrunners are the No. 5 team in Class 2A.