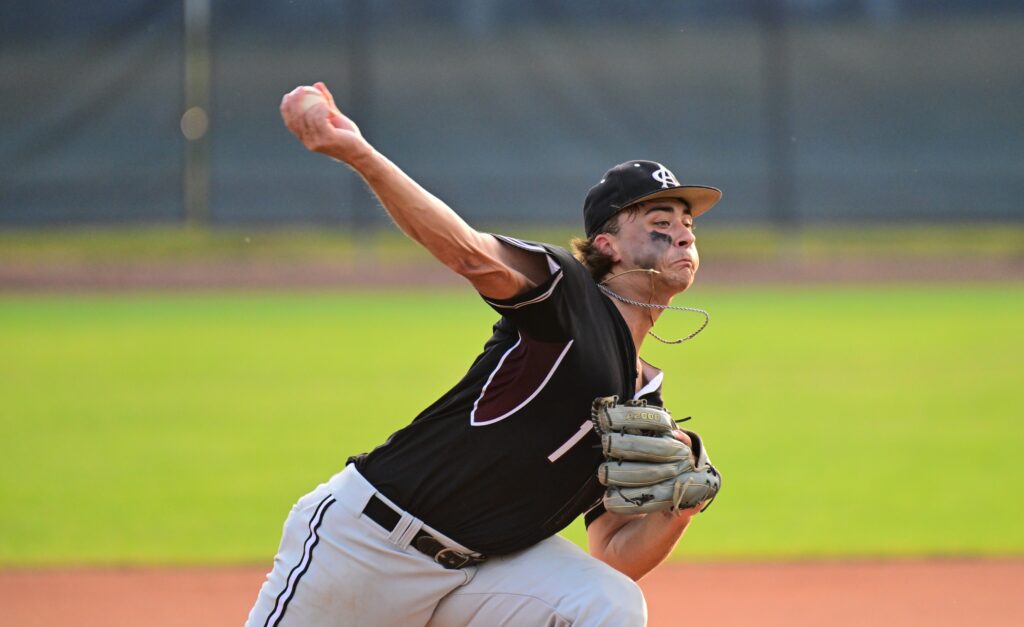 Maybe a letdown was inevitable for the Ankeny Centennial baseball team.
Coming off a dramatic win in the second game of Monday's doubleheader at third-ranked Johnston and with a rivalry game against No. 10 Ankeny on deck, the No. 1 Jaguars stepped out of CIML Conference play on Tuesday to host No. 8 Dallas Center-Grimes.
The Mustangs rallied for three runs in the seventh inning to post a 7-5 victory. A throwing error on a bunt led to two unearned runs against Centennial reliever Ross Crawford (0-1), who entered the game after starter Kyle Miller allowed a leadoff walk.
Dallas Center-Grimes relievers Lincoln Harris and Tate Perrin combined to pitch three scoreless innings. Ty Mikkelsen and Drake Fetters each went 2-for-3 and drove in a run for the Mustangs (23-6), while Clayton Campidilli went 2-for-4 and scored a run.
Lucas Bruhl went 2-for-2 with two doubles and two RBIs for the Jaguars (26-4). Nick Severson doubled and also knocked in a run.
Miller allowed five earned runs on nine hits over six-plus innings. He walked four and had four strikeouts.
The Jaguars used a two-run fifth inning to take a 5-4 lead. Isaac Bruhl doubled and scored on a single by Easton Miller, who advanced to second on a walk to Severson and then came home on a single by Kyle Miller.
However, with runners on the corners, the Mustangs then turned a double play to avoid any further damage.
In the sixth, Centennial had another chance to extend the lead but could not capitalize. Lucas Bruhl led off with a double, but was eventually stranded at third.
The Jaguars will host Ankeny (17-16) on Wednesday.