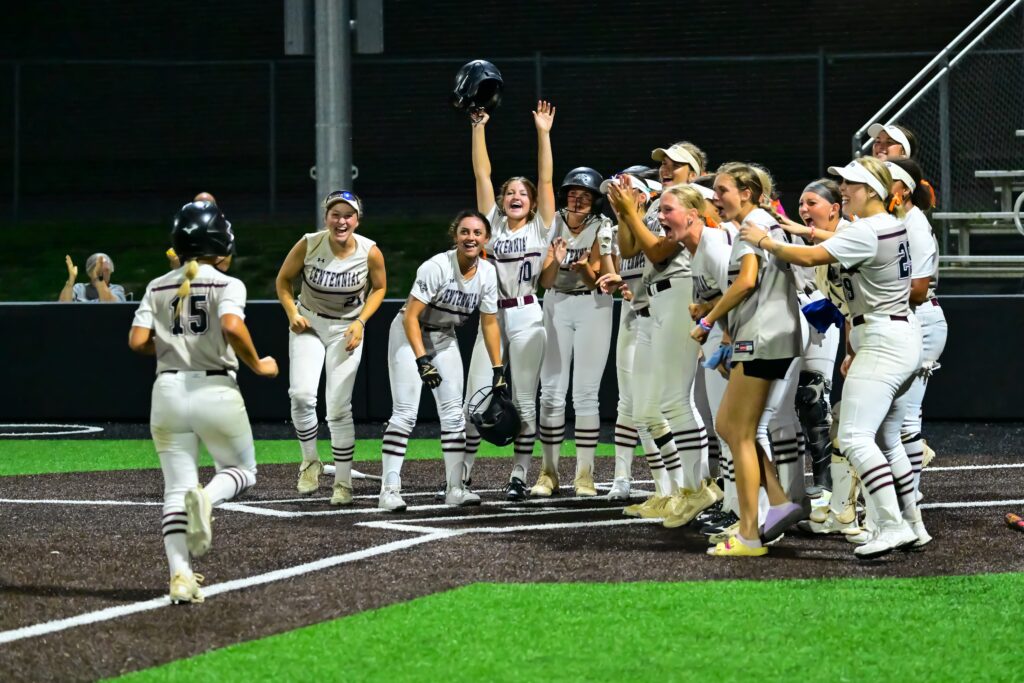 Each time the Ankeny Centennial softball team has lost a game this season, the top-ranked Jaguars have rebounded with a resounding victory in their next contest.
That trend continued on Thursday as Centennial rolled to a 20-4 victory in four innings in the second game of a doubleheader at No. 5 Southeast Polk. The Jaguars salvaged a split of the twinbill after losing the opener, 9-8, in 11 innings.
Centennial, which had already wrapped up the CIML Conference title, finished 14-2 in the league and is now 28-5 overall. The Rams (10-6, 26-9) had their five-game winning streak snapped in the nightcap.
The Jaguars have followed each of their five losses with a run-rule victory. On Thursday, they scored eight runs in the third inning and 10 more in the fourth to put up a season-high 20 runs in the second game.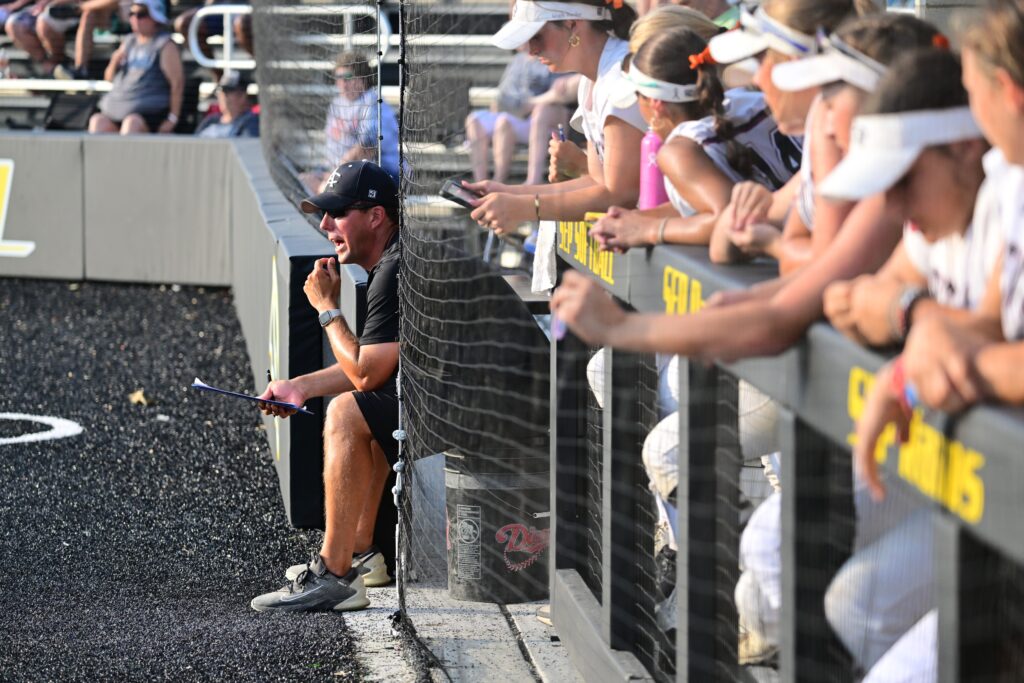 Mackenzie James went 4-for-4 with a homer and five RBIs to lead Centennial's 20-hit attack. She hit a grand slam in the fourth inning for her seventh home run of the season.
Mady Ott went 3-for-3 with a double and three RBIs, while Mariah Belzer went 3-for-4 with a double and drove in three runs. Jordyn Kennedy went 3-for-3 and had an RBI.
Payton Drefke and Malin Vallejo each had two hits, stole a base and scored a pair of runs. Drefke also knocked in a run.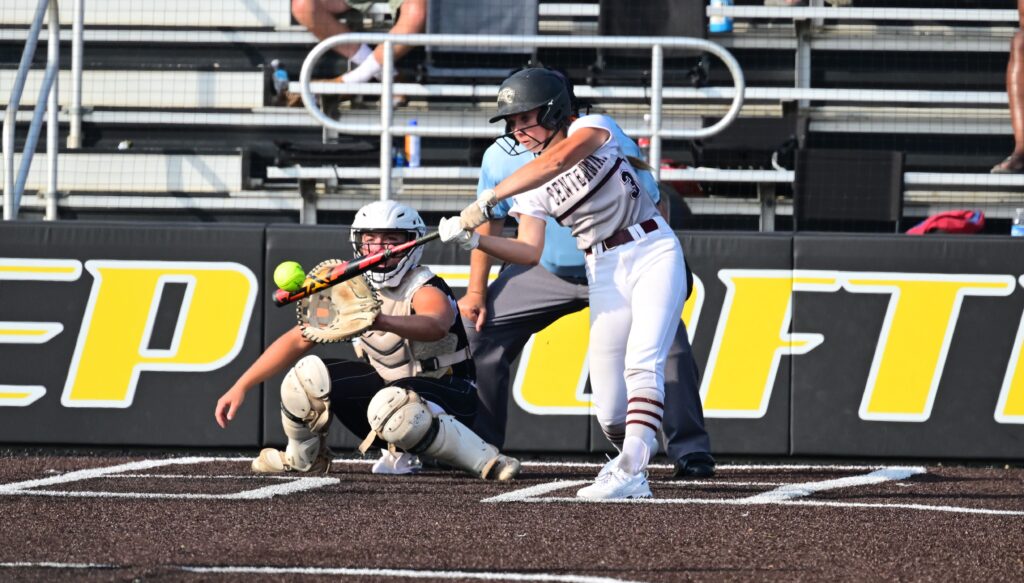 Sydney Morris and Addi Starr each had two RBIs in the rout. Cora Boyle also drove in a run, and Addie Pollock scored three times.
Lauren Sandholm (12-1) was the winning pitcher. She allowed four earned runs on four hits and had five strikeouts.
Southeast Polk's Sydney Potter homered twice and drove in all four of her team's runs. She now ranks third in the entire state with 15 home runs.
The Rams ended Centennial's five-game winning streak in the first game. Potter and Aubrey Bacon each homered and had four RBIs.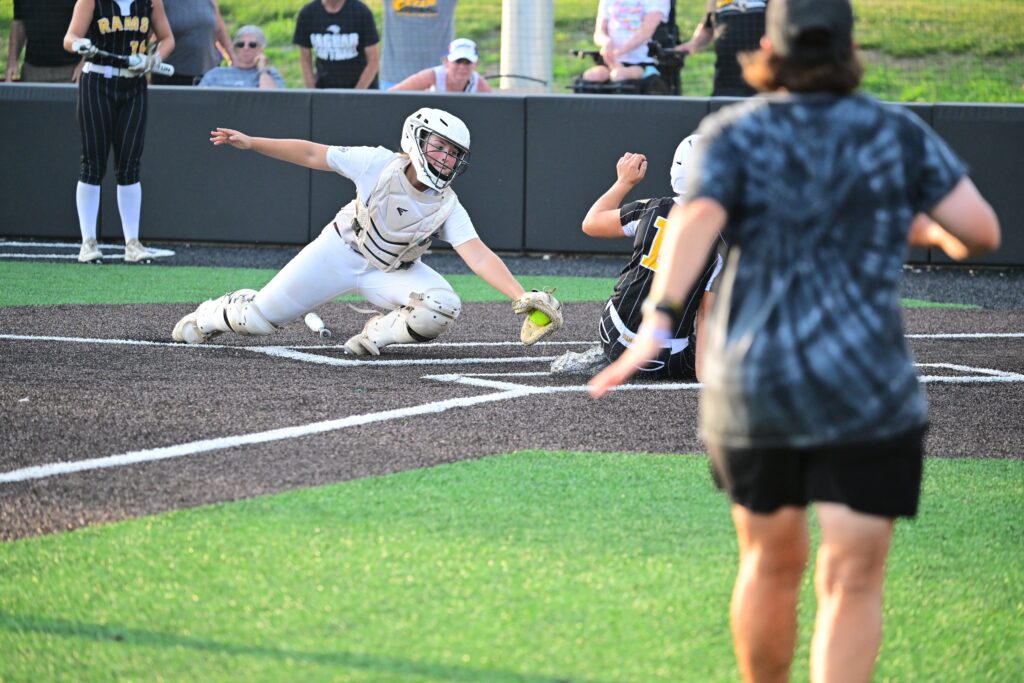 Morris went 4-for-6 and had two RBIs for the Jaguars. Starr went 2-for-6 and had two RBIs, while Ott also drove in a pair of runs.
Drefke went 3-for-6 and scored three runs. Boyle and Lauren Gustofson each had a double.
Jadeyn Stahr (6-2) took the loss in relief of Gustofson. She allowed two earned runs on seven hits over the final 7 2/3 innings.
The Jaguars will play ADM (Adel) (22-9) and Dallas Center-Grimes (27-8) in the Dallas Center-Grimes Invitational on Friday. Those teams are ranked 11th and fourth, respectively, in Class 4A.