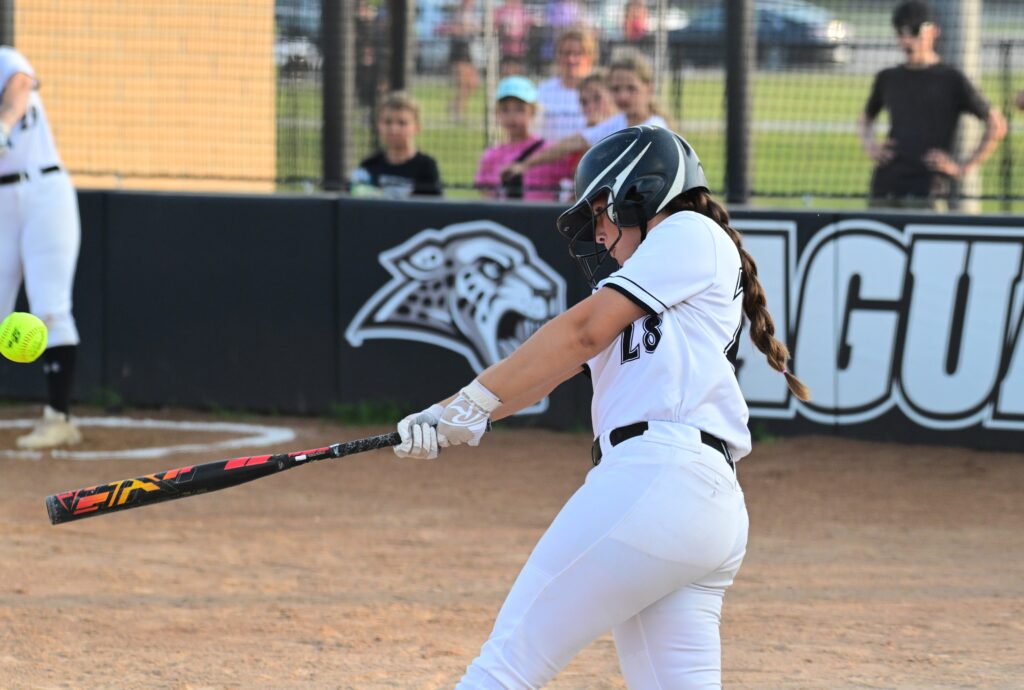 With a pair of wins on Friday at the Dallas Center-Grimes Invitational, the Ankeny Centennial softball team moved closer to the school record for most victories in a season.
The top-ranked Jaguars posted a 2-1 triumph over ADM (Adel), then followed with a 6-1 victory over Dallas Center-Grimes. Those teams are ranked 11th and fourth, respectively, in Class 4A.
Centennial raised its overall record to 30-5. The school record of 33 wins was set in 2021, when the Jaguars placed second in the Class 5A state tournament.
With one game left in the regular season on Monday at Norwalk, Centennial would need to beat the Warriors and then win two games in regional play to qualify for state and to tie the record for wins.
"I think we have had a really great season so far!" said Centennial senior catcher Sydney Morris. "I think we are definitely ready for postseason! We have put in a lot of hard work, and I'm excited to see what we can do!"
Morris went 2-for-3 and had two RBIs in the win over ADM (22-10). Mackenzie James went 2-for-4 and scored both of the Jaguars' runs.
Centennial took a 1-0 lead in the first inning, then added another run in the top of the fifth. Makayla Crannell knocked in the Tigers' lone run in the bottom of the fifth.
Cora Boyle (3-0) allowed one earned run on four hits over the first five innings to earn the win. Lauren Sandholm then hurled two hitless innings and had four strikeouts to preserve the lead.
The Centennial duo outdueled ADM freshman Lauren Hagedorn, who finished with a six-hitter.
In the win over Dallas Center-Grimes (27-9), the Jaguars got a three-run homer from Jordyn Kennedy in the bottom of the first to take the lead for good. It was the 10th home run of the season for Kennedy, who went 2-for-3.
Payton Drefke went 3-for-3, stole two bases and scored two runs. James went 2-for-4 and also scored a run.
Addi Starr went 2-for-4 with a double, while Boyle also doubled and drove in a run. Mady Ott added an RBI.
Sandholm (13-1) went the distance for Centennial, allowing one earned run on five hits while throwing just 71 pitches. She walked none and had two strikeouts.
The Jaguars will close out the regular season with a third consecutive game against a ranked opponent from Class 4A. Norwalk (27-8) is ranked fifth.