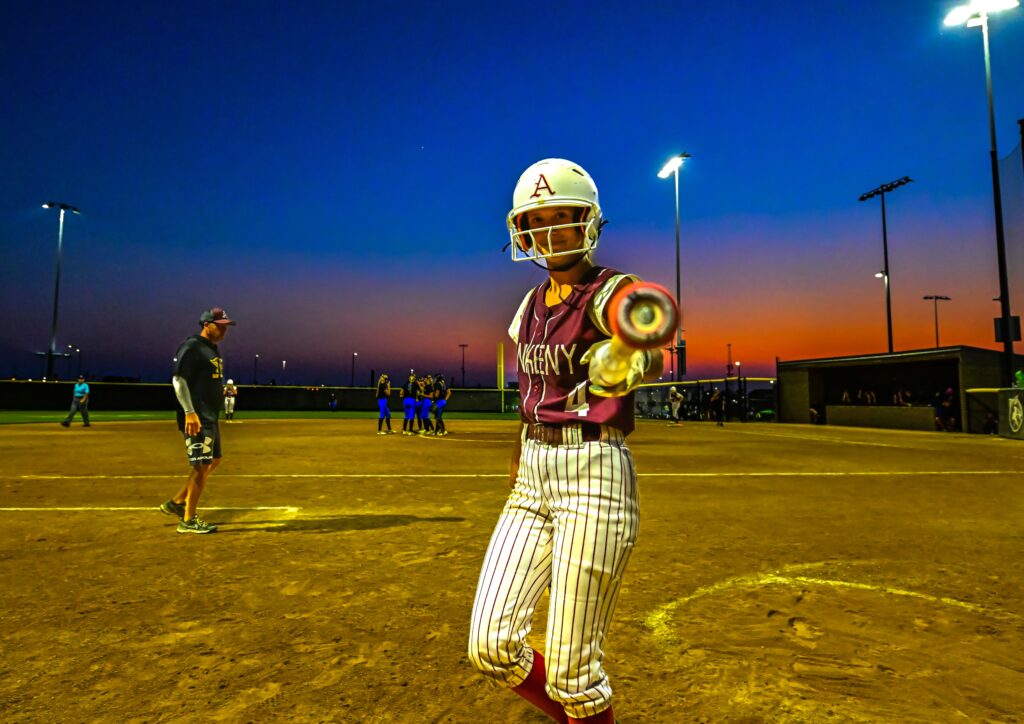 Senior second baseman Kennedy Palmer has helped the third-ranked Ankeny softball team to a 27-6 record. The Hawkettes will play two games in Cedar Rapids on Monday against Cedar Rapids Xavier, the No. 7 team in Class 4A, and West Delaware.
Palmer is batting .345 with three doubles and 18 RBIs. She leads the Hawkettes with two triples and has also stolen 18 bases in 18 attempts.
Here is some inside info on Palmer:
Congratulations on an outstanding season thus far. Have you been happy with the way you have played?
For sure. I think I had a pretty slow start compared to previous years, but the team and the coaches all continued to help me with my confidence, and it's been a great season for me and the rest of the team offensively and defensively.
What do you think has been the key to the team's success?
The biggest thing for our team is bouncing back after mistakes and keeping our confidence high. We know how good we can be when we play our best so it's all about never giving up and sticking together.
What has been the highlight for you?
Sweeping both games against Southeast Polk (on June 2) on walk-off (hits) by Cassie (Johnson) was such a fun doubleheader. The energy on that night was amazing, we all played amazing, and it'll definitely be one of the favorite nights of my high school career. Being the go-ahead run off Avery Nelson's double at Waukee Northwest (on June 26) was also an amazing feeling.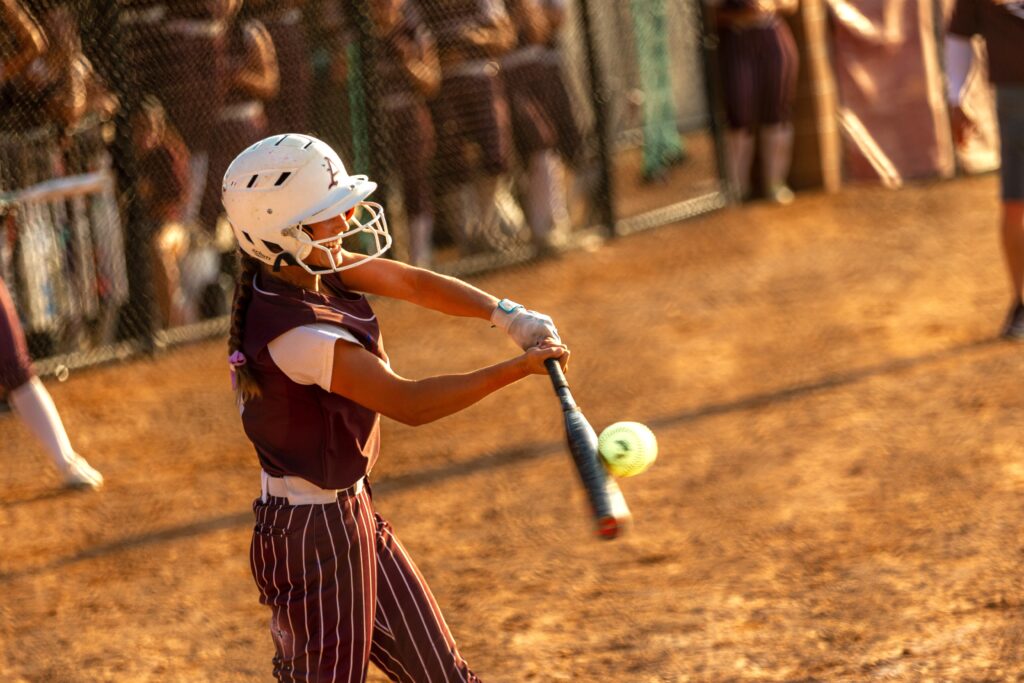 Your team has won seven straight games, including a huge doubleheader sweep at defending Class 5A state champion Waukee Northwest a week ago. Do you feel like your squad is playing its best softball of the season?
I think our best softball has been shown at moments, especially the night at Waukee Northwest. There are some nights when we don't show our best softball, but we always find a way to reconnect as a team and bounce back.
You have struck out only four times all season, the fewest on the team among the regular starters. Why do you think you are so difficult to strike out?
For me it's all about staying confident in the box and believing in my abilities. I always go up to bat with a plan in mind and look for the pitches I can drive and foul off the ones that aren't what I am looking for.
Who is the toughest pitcher you have faced this season?
Lauren Sandholm (of Ankeny Centennial) and Maddie Oetzmann (of Waukee Northwest) are both great pitchers who definitely deserve good credit. They place the ball really well and can move it nicely.
Your team will host Cedar Falls or Waterloo East in a regional semifinal on Saturday. Do you know much about either of those teams?
No, we don't know much about them. We just need to show up and be ready to hit and expect them to hit the ball as well.
With a win, your team would host either Waukee or Cedar Rapids Jefferson in the regional final on July 11. Your squad split a doubleheader with Waukee earlier this season. What did you think of your regional draw?
I think this is a great draw! Losing to Waukee was one of those nights where we didn't play our best, but I know we don't want to feel like that again and I know we are ready to come out on top. If we play like we know how to, there should be no problems.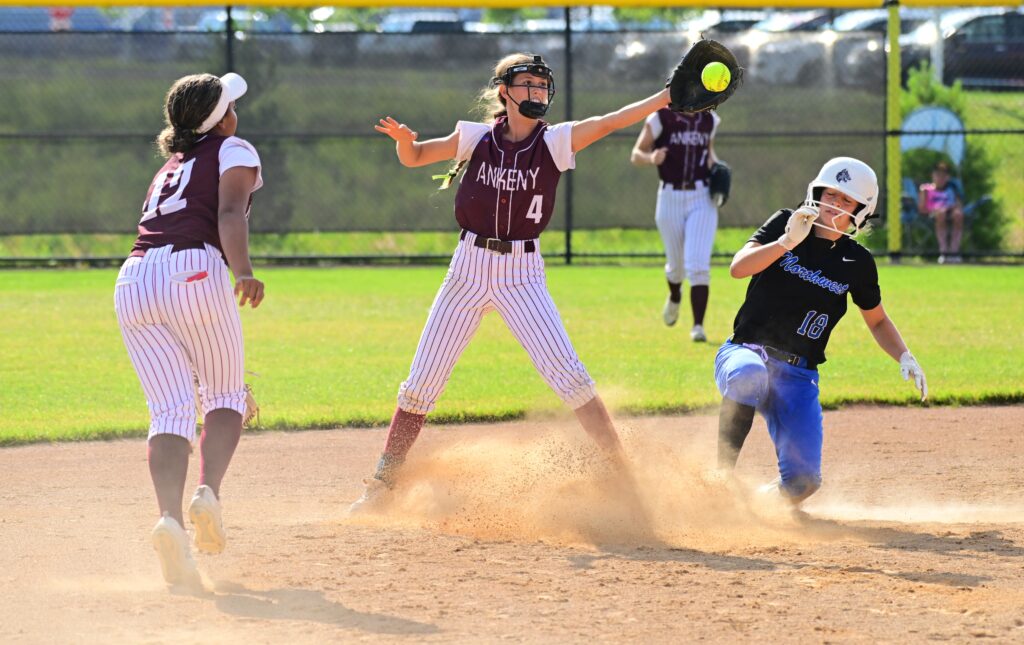 Ankeny is trying to qualify for the state tournament for the first time since 2015. What would that mean to you to finish your high school career in Fort Dodge?
It would mean the world to me. Growing up I saw my sister go to state, and that's been a dream of mine ever since. Making it there with coach (Dave) Bingham would make me so happy, and I can't even imagine the memories our team will make if we get to that point.
Speaking of Fort Dodge, you are headed there in the fall to play for Iowa Central. When do you leave for college, and are you excited to begin the next chapter of your softball career?
I leave the 17th! I'm super excited. It's nerve-racking knowing I won't be playing with the same people I grew up playing with, but I think this chapter in my life is going to be super fun and open up a lot of opportunities for me.
I know your teammate Reagan Enright has also signed with the Tritons. What was your reaction when you found out that she would be going there as well?
I was super happy for her! It'll be fun playing with her again, and I think we will make a lot of more fun memories together which I am super excited for.