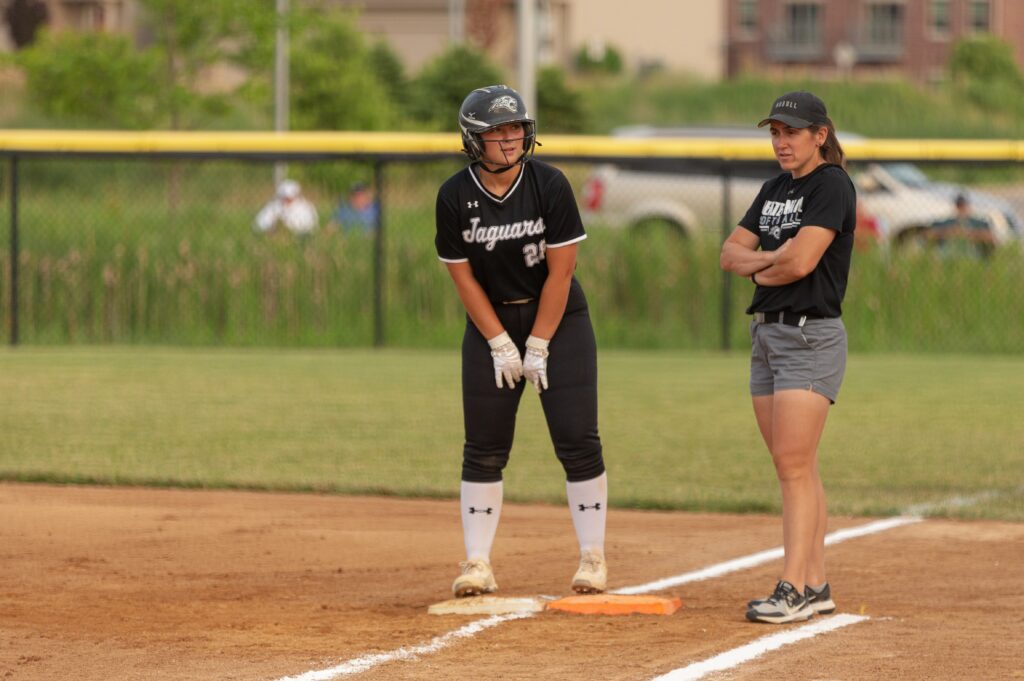 There has been no letdown for the Ankeny Centennial softball team after clinching the CIML Conference title.
The top-ranked Jaguars closed out the regular season on Monday with a 5-1 victory at Norwalk in a non-conference game. The Warriors are ranked fifth in Class 4A.
"We had eight games in the last week–all of them against rated opponents–and we challenged our girls to finish the season out strong, and we did that by going 7-1," said Centennial coach Brett Delaney, whose team will take a 31-5 record into the postseason. "It was a really exciting win. Norwalk is a good team, and we saw two good pitchers from them. But the girls battled all night and found a way to get it done."
Norwalk (27-9) took a 1-0 lead in the second inning, but the Jaguars answered with two runs in the third to take the lead for good.
Sydney Morris went 3-for-3 in the win and drove in two runs. She is now batting .423 and ranks second on the team with 41 RBIs.
Mariah Belzer went 2-for-4 and knocked in a run. Mady Ott went 2-for-3, while Mackenzie James went 1-for-3 with a walk and scored twice.
Lauren Gustofson (8-2) allowed one earned run on four hits over the first five innings to earn the victory. She walked two and had four strikeouts.
Lauren Sandholm then closed it out with a pair of scoreless innings, allowing two hits while striking out two. She lowered her ERA to 1.14.
"The girls put in a lot of work this offseason," Delaney said. "We should be proud of the season we've had, but we also know we have work to do this week to continue to get better."
The Jaguars will host Des Moines East (10-28) or Des Moines North (0-23) in a Class 5A regional semifinal on Saturday at 7 p.m. Those two teams will meet in a quarterfinal at East on Thursday.
"We still have a couple of goals ahead of us," Delaney said. "The first one is to win on Saturday. Right now everybody is 0-0, so whatever your record was during the season doesn't really matter."