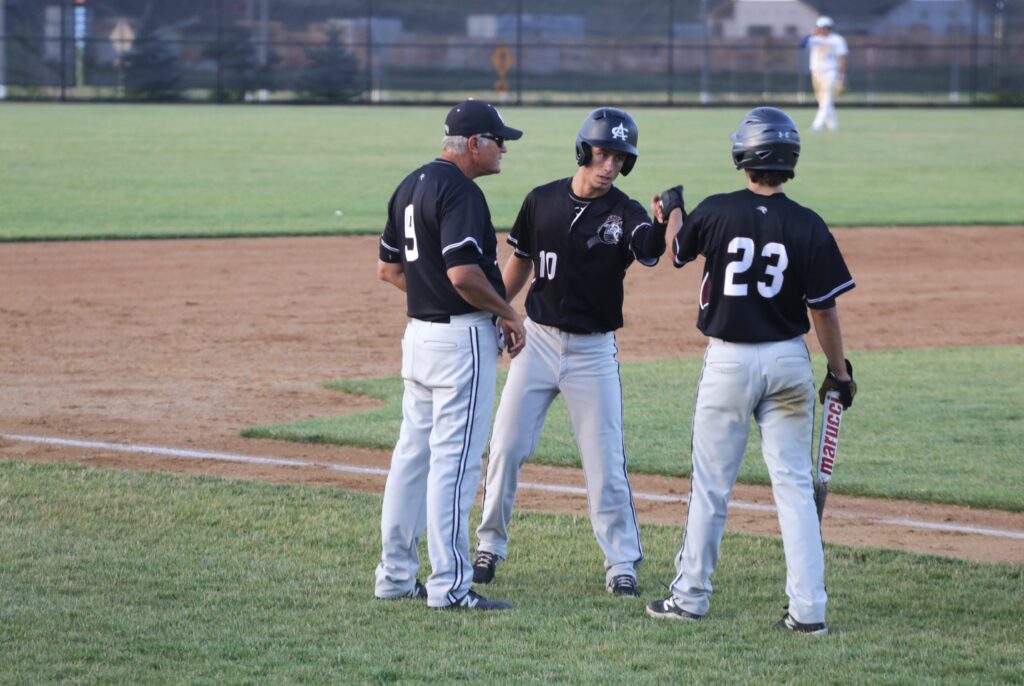 With the start of postseason play later this week, the Ankeny Centennial baseball team is still trying to rediscover its mojo.
The top-ranked Jaguars dropped a 6-3 decision at Waukee Northwest in their CIML Conference finale on Monday. The loss, coupled with No. 3 Johnston's 7-3 victory at No. 5 Southeast Polk, allowed the Dragons to tie Centennial for the league crown.
"Certainly, you have concern," said Centennial coach Mark Hey. "We're 3-5 over our last eight games. But we haven't practiced in a long time, and maybe that's what we need. We've been playing every day this last week, and we did get rained out the one day we had a practice scheduled. We'll get some practices in before substate, and hopefully we can get back on the right track."
The Jaguars were coming off a 4-1 loss on Saturday at Sioux City North. Junior pitcher Joey Oakie left that game after one inning due to a hip problem.
On Monday, Centennial suffered back-to-back losses for the first time this season. The Jaguars finished 19-5 in the conference and are now 28-7 overall, while Northwest improved its records to 9-14 and 19-20 with its fourth consecutive win.
"Definitely, there's a little bit to be concerned about," said Centennial catcher Nick Severson. "We've had two pretty bad losses the last two games, but our team knows what's ahead of us. We've just got to put our foot forward and find out what we need to do."
Five Northwest pitchers combined on a six-hitter. Carter Van Horn threw two hitless innings to earn the win.
Van Horn was followed to the mound by Chris Petersen, Saahi Jetti, Tyson Schlicher and Asheton Smith.
"They have a lot of pitchers who throw hard, so our guys had to adjust constantly from one at-bat to another," Hey said. "But credit to Northwest. Those guys all came in and pitched well, and they kept us off the bases. They took us away from our game."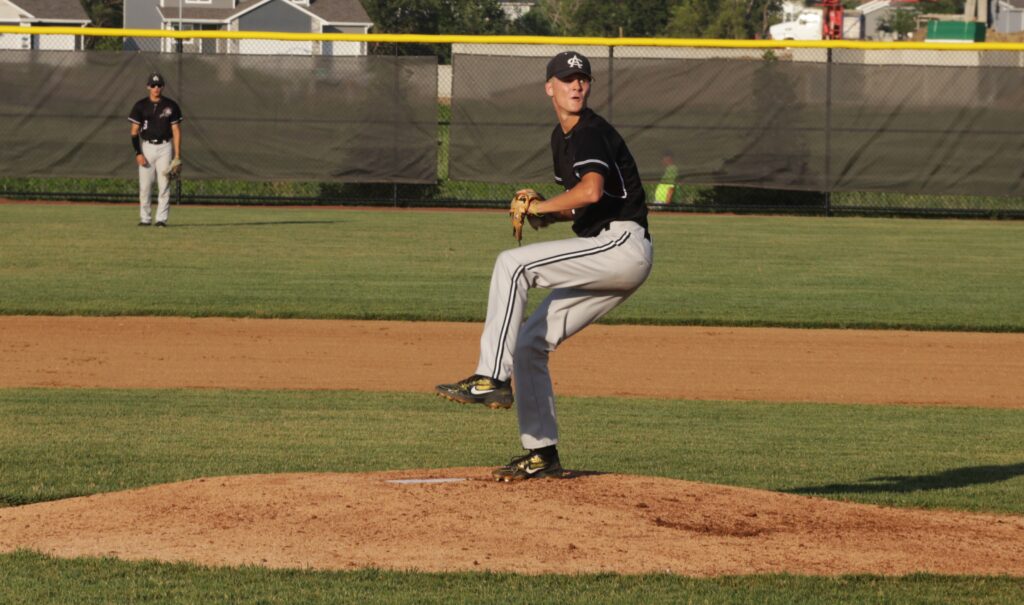 Centennial starter Easton Pratt (7-1) suffered his first loss of the season, despite allowing just one earned run on one hit over the first four innings. He walked two and had three strikeouts.
The Wolves took a 1-0 lead in the first inning. Brady Grisham led off with a walk and eventually scored on a two-out single by Drew Oleshko.
Centennial had a chance to take the lead in the third inning, when the Jaguars put runners at second and third with one out. But Petersen fanned Severson for the second out, then retired Damin Churchman on a sliding catch by right fielder Cayden Kitzman to end the inning.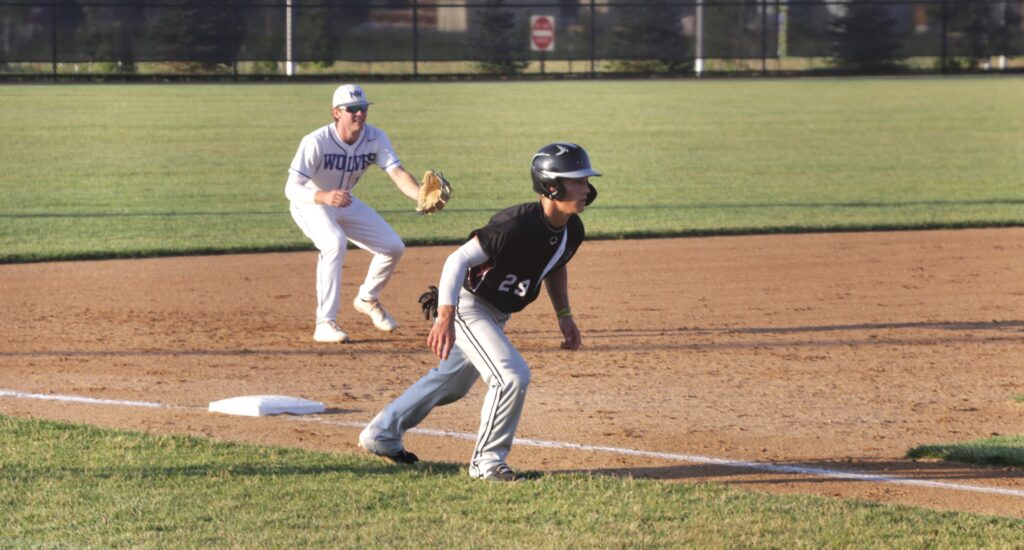 After Emerson Alberhasky replaced Pratt in the fifth inning, the Wolves sent 10 batters to the plate and scored five runs to break the game open.
"They hit the crap out of the ball early, and then that one inning they barreled everything together," Severson said. "Hats off to them."
The bottom of Northwest's batting order ignited the big inning. Kitzman was hit by a pitch, Jackson Adams reached on a perfectly-placed bunt single, and then No. 9 hitter Gus Ruggle followed with an RBI double.
Grisham hit an RBI single to keep the rally going, Sam Johnson drove in another run with a sacrifice bunt, and Van Horn added another RBI single to make it 5-0. A sacrifice fly by Brady Walton capped the outburst.
It was the first subpar outing in seven appearances for Alberhasky, whose ERA rose from 1.58 to 2.44.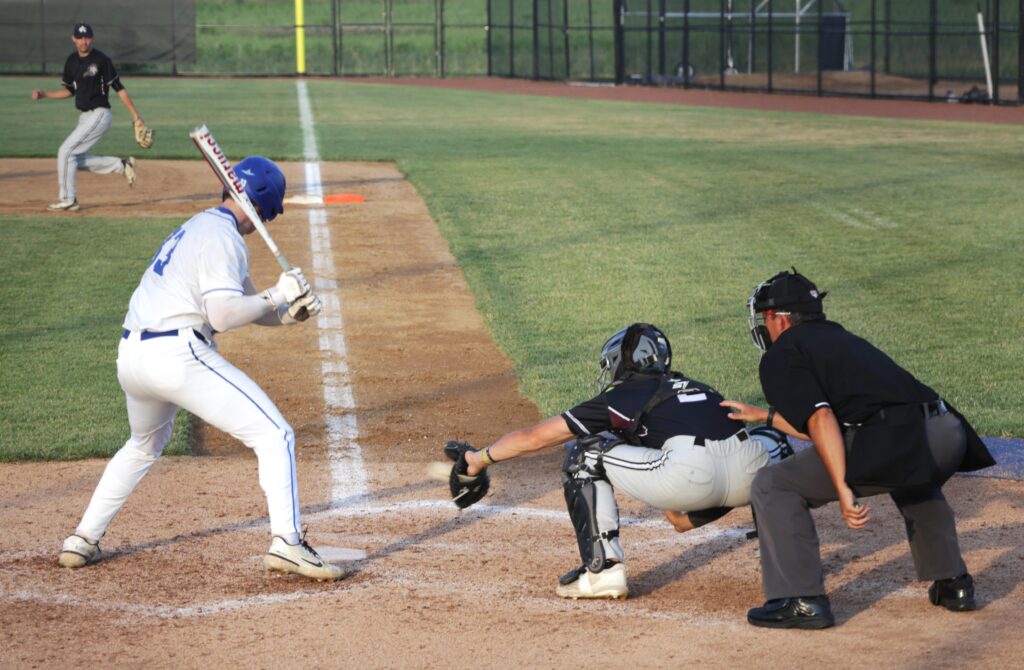 "That five-run inning is certainly hard to overcome that late in the game," Hey said. "But I am proud of our guys, though. We got the tying run to the plate (in each of the next two innings)."
In the sixth, Severson and Churchman hit back-to-back singles off Jetti, who later threw a pair of wild pitches to score courtesy runner Jack Compton. Sean Stewart hit an RBI double to left field, and Lucas Bruhl added a sacrifice fly to cut the Jaguars' deficit in half.
After Cole Grider was hit by a pitch, Schlicher entered the game to face Isaac Bruhl, who represented the trying run. He retired Bruhl on a grounder to first to end the inning.
Smith came on in the seventh and allowed a one-out single by Severson and a two-out walk to Kyle Miller. After a wild pitch advanced the runners, Stewart grounded out to second on a close play to end the game.
"Stewy just busted his butt on a routine ground ball," Hey said. "Those are the things you want to see, even when you're losing. You got guys hustling and trying to do the right things. That's a positive."
Centennial will host Des Moines Roosevelt (24-15) in a non-conference game on Wednesday to close out the regular season. The Jaguars can set a school record for most wins in a season with a victory.
"They're in our substate, so we don't want to show them everything," Hey said. "I think our goal for that game is to just get everyone comfortable at the plate. Our defense has been outstanding the last few weeks, and our pitching has been outstanding all year. We just have to hit the ball, and that's kind of where we're struggling right now. Our guys just need to get to work."
The Jaguars will host Des Moines North (1-28) in a Class 4A substate quarterfinal on Friday. Hey said he thinks Oakie will be ready to go for the Polar Bears.
"He got hit by a pitch on that hip, and it was a little deeper bruise than we originally thought," Hey said. "So when he started pitching, it was tightening up on him. But he's getting treatment this week, and we think he'll be fine by Friday."