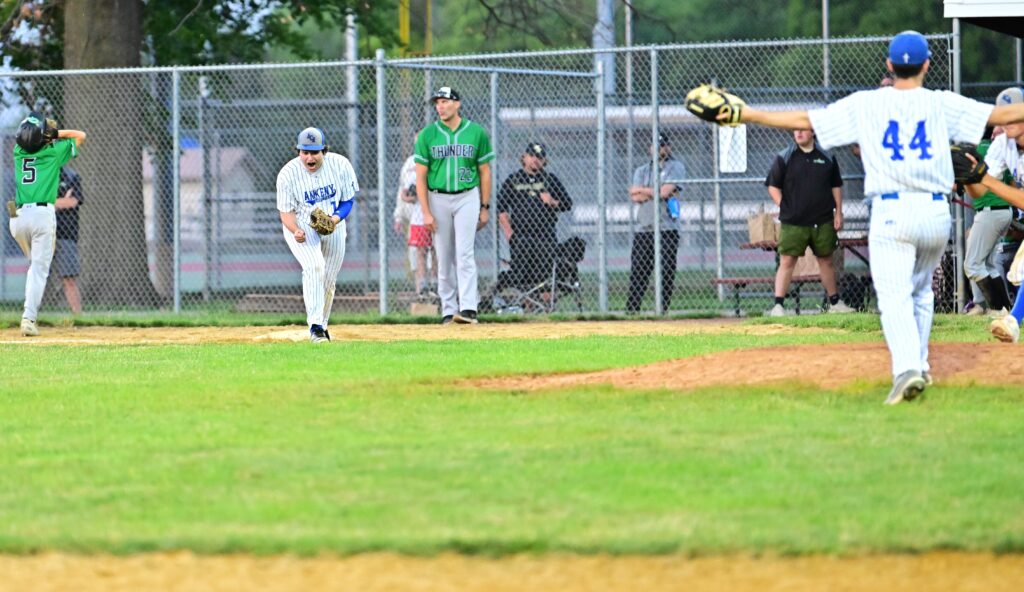 The Ankeny Christian Academy baseball team hasn't achieved the same kind of success that the Eagles did last season, when they finished with a 26-2 record.
But that doesn't mean ACA can't qualify for the Class 1A state tournament.
The Eagles moved two wins away from accomplishing that goal by defeating Grand View Christian, 5-2, in a district semifinal on Wednesday at Northview Park.
"We've played some tough teams, but I think that's really molded us into the team we are now," said ACA junior Eli Christensen. "I think we've got a shot (to make it)."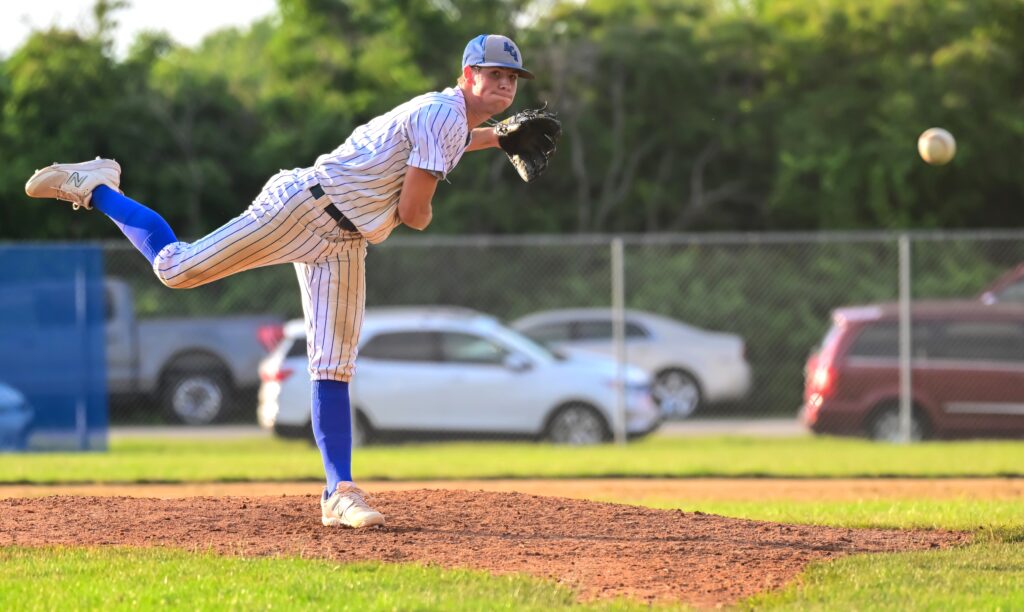 Christensen recorded 14 strikeouts over six innings and combined with Tyler Mahoney on a five-hitter. He also went 3-for-4 and drove in a run as the Eagles (16-11) avenged an earlier 5-1 loss to Grand View Christian.
The Thunder finished the season at 16-8.
"We really didn't bring our 'A' game the first time we played them, but we really brought it today," Christensen said. "I'm really proud of the guys."
After Grand View Christian tied the game at 2-2 on a two-run double by Brexton Jordan with two outs in the top of the fifth inning, the Eagles answered with two runs in the bottom of the frame.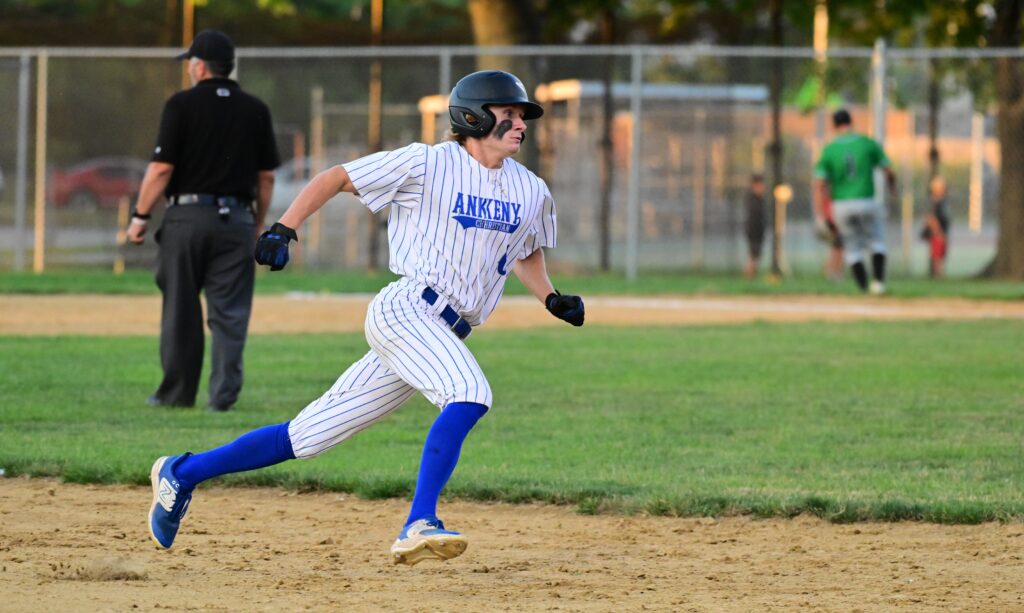 Christensen led off with a single, stole second, advanced to third on a balk and came home on a sacrifice fly by Landon Curtis. Brody Hoefle then walked, stole second and third, and scored on an error.
"They're a really solid team, and they're a young team," ACA coach Craig Dueker said of the Thunder. "They battled back to tie it up, but we talked about persevering the whole time and we were able to do that. It was an awesome team effort."
Christensen hit an RBI single in the sixth inning to provide another insurance run. He is now batting .424 on the season.
"We just find our ways," Christensen said. "We can bunt, we can sacrifice and all that. We just find our ways to win, and we did that tonight."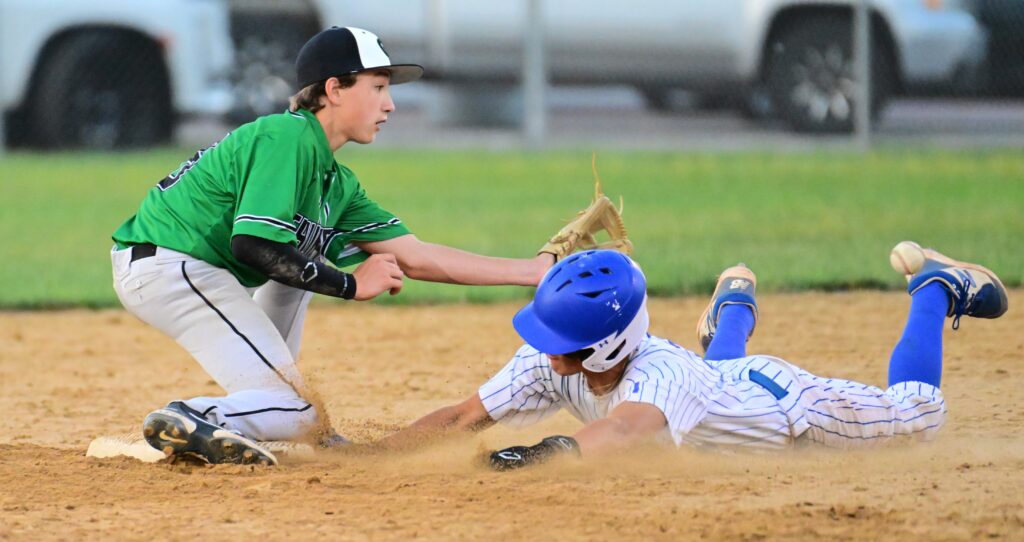 Grand View Christian committed four errors, including a costly one in the second inning. With two runners on, a bunt by ACA's Matthew Welshhons was thrown away for an error, allowing Landon Nehring and Ethan Jacobs to score.
Jacobs reached base three consecutive times by being hit with pitches. He has been plunked 17 times this season.
Jacobs also had one of the Eagles' eight stolen bases.
"Really, that's our game," Dueker said. "We don't have big home run hitters, and so we have to figure out how we're going to score by getting people on the move and putting some pressure on the defense. That's what we did. We knew it was going to be a tight one, and we needed to get on top first."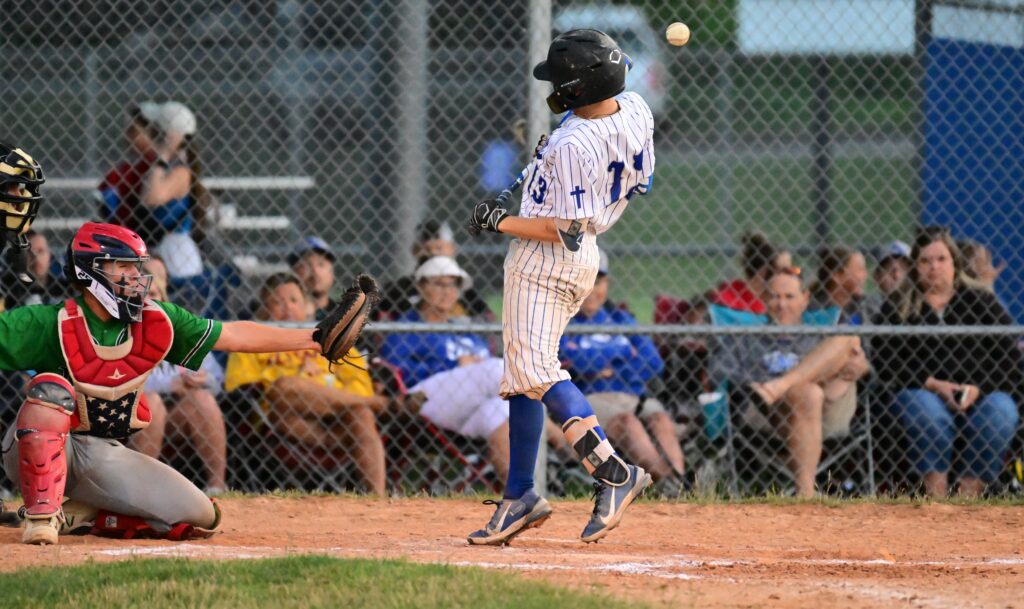 Christensen overpowered the Grand View Christian hitters, racking up 12 strikeouts in the first five innings. He struck out the side in both the first and third innings.
"My stuff was pretty good," Christensen said. "There were a couple of times I was a little off, but then I started to find it."
After the Eagles took the lead in the bottom of the fifth, Christensen moved behind the plate for the sixth inning, trading places with Mahoney. Mahoney quickly retired all three batters that he faced.
"Eli had a tremendous game, and Tyler did a super job catching him," Dueker said. "He doesn't get enough credit. We just moved him back there two or three weeks ago, and he gives us a really strong arm back there."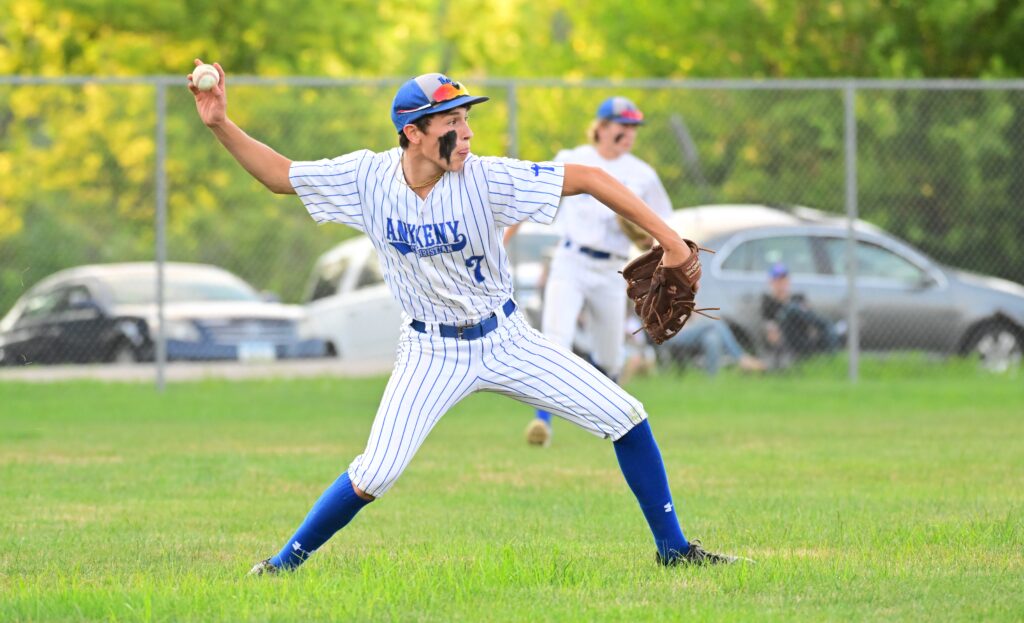 Christensen returned to the mound for the seventh inning. He recorded two more strikeouts before Austin Jordan grounded out to short to end the game.
"I've gotten kind of used to it this year," Christensen said of the unusual strategy. "It's really not too bad. I was really proud of Tyler for just coming in and pumping strikes."
The Eagles will play at fourth-ranked Lynnville-Sully (26-1) in the district final on Saturday at 7 p.m. The Hawks advanced with a 7-0 win over Southeast Warren.
Lynnville-Sully posted a 7-2 win over ACA on May 27. The Hawks' only loss came at Hudson, 8-3, on June 20.