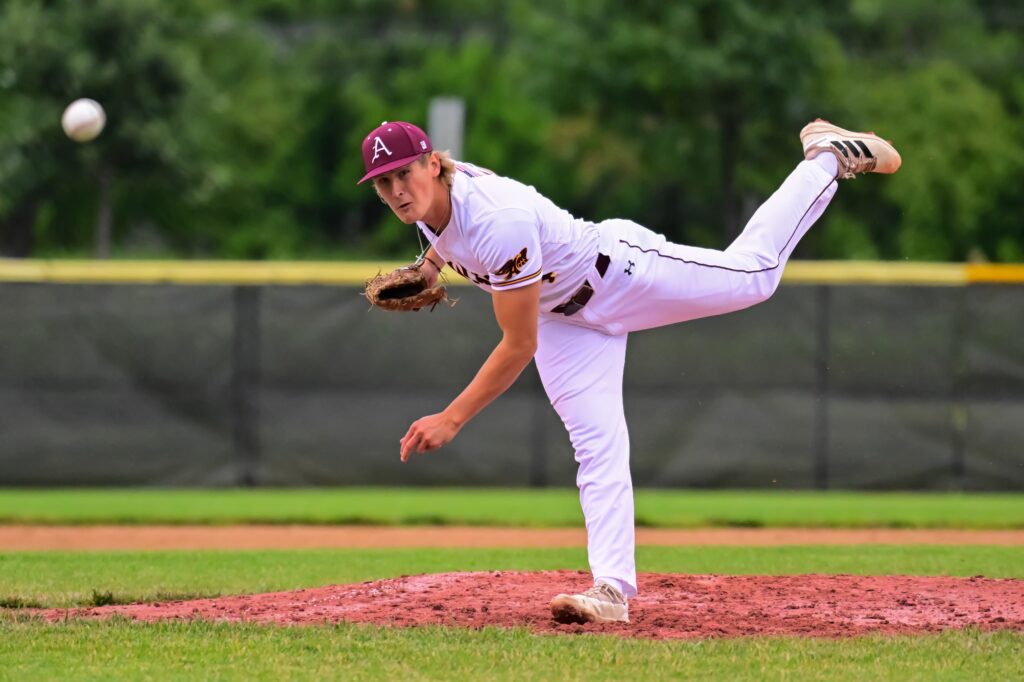 Senior Brock Adamson tossed a four-hitter and had five strikeouts to lead the Ankeny baseball team to a 3-1 victory over visiting Norwalk in a Class 4A substate quarterfinal on Friday. He allowed just one unearned run, lowering his ERA to 2.37, as the Hawks improved to 20-19 on the season.
Adamson, an Ellsworth Community College recruit, has compiled an 8-2 mark. He has limited opposing batters to a .227 average while recording 58 strikeouts in 59 innings.
Here is some inside info on Adamson:
Congratulations on the win over Norwalk. Did you know much about the Warriors' lineup, and what was your approach against them?
I did not look into Norwalk much. (Catcher) Max (Watson) told me that their No. 1 and 3 hitters were their best hitters. My approach against them was to be efficient and let my defense play behind me.
Did you feel like all of your pitches were working effectively?
Yes, I feel like they were.
Does Max call all of the pitches? And if so, do you shake him off very often?
Yes, Max calls all of my pitches. I don't shake him off that much.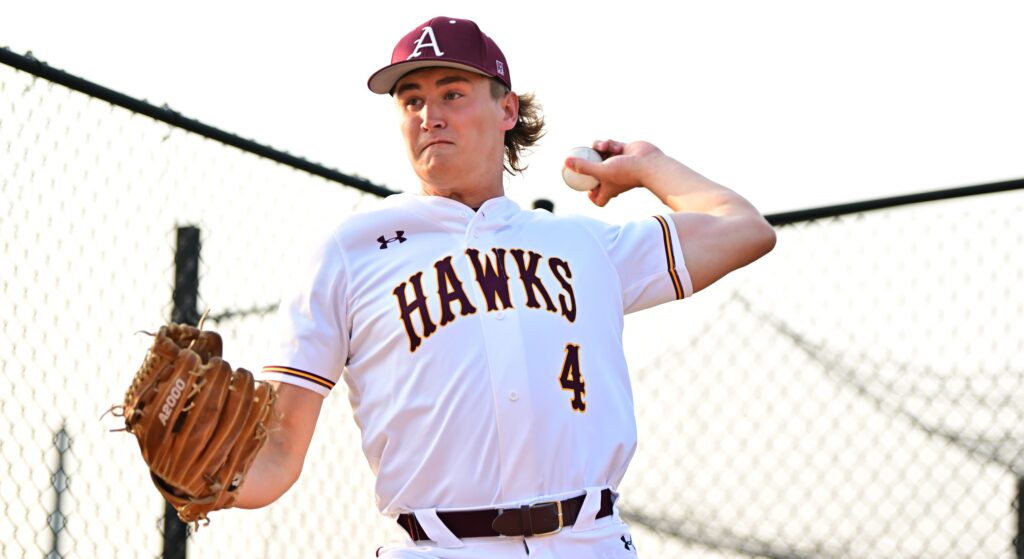 How many different pitches do you throw?
I manly throw fastball, curveball and slider.
I know your defense made some outstanding plays behind you, including a diving catch by rightfielder Reid Johnson that led to a double play in the sixth inning. Were you confident that you could close out the game after that play?
Yes, I had a lot of faith in my defense to back me up and help me finish the game.
Your team only had five hits, but was able to manufacture some runs with a few bunts and some timely hitting. Is that kind of the recipe for success for this team?
Yeah, I think that we have a lot of success throughout our lineup in situational hitting and being able to score runs throughout the game.
Your team will host Ottumwa in a substate semifinal on Monday. Do you know much about the Bulldogs?
No, I don't know much about the Bulldogs. I've heard about a freshman (Tucker Long) that they have that's good, but other than that I don't know much about them.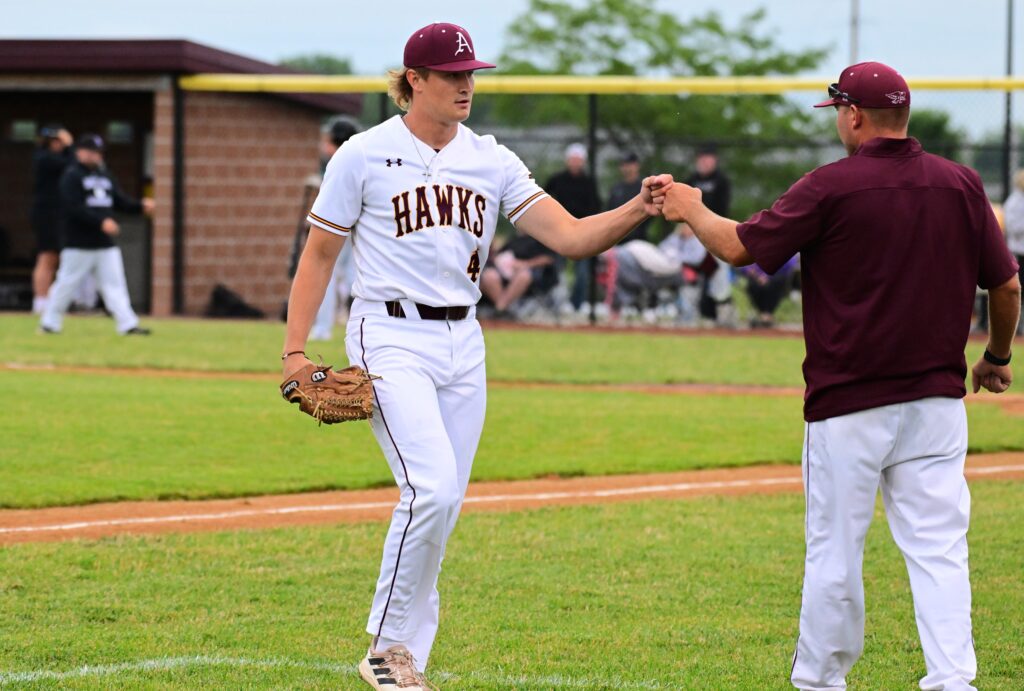 You won't be able to pitch again, but I know coach Joe Balvanz has said that you've been a great leader for this team even when you're not on the mound. In what ways do you try to provide leadership in the dugout?
I try to keep the kids in the dugout engaged in the game with trying to make sure they are cheering for our guys.
With a win, your team would advance to Wednesday's substate final at seventh-ranked Dowling Catholic. The Maroons won two of three meetings against Ankeny during the regular season, but you tossed a seven-hitter to beat them, 9-2, on May 22. What was the key to your success against them?
My keys to success in that game were being efficient on the mound and letting my defense play behind me.
I'm guessing that you would pitch against Dowling again if your team is able to advance. Would you have to change your approach a little bit since the Maroons have already faced you once?
I don't think I'll have to change my approach much because we faced them back during the second week of the season.
If your team can make it to the state tournament, what would that mean to you to finish your career in Iowa City?
It would be a lot of fun making it to Iowa City. It would mean a lot due to the fact it would be the first time experiencing that for everyone on the team.