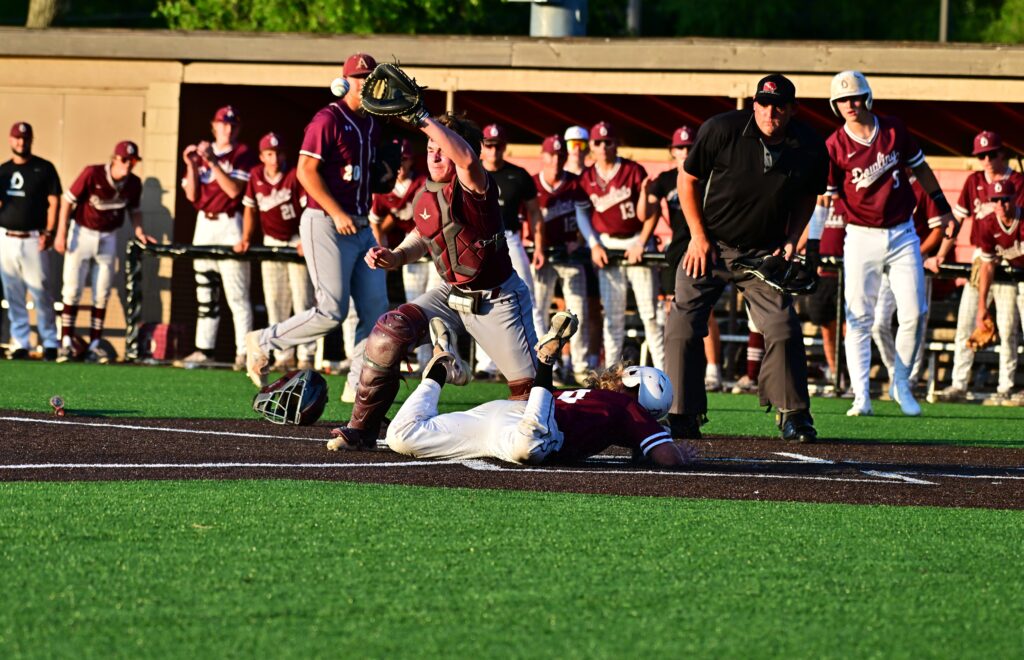 Due to heavy rains overnight, the Dowling Catholic baseball team lost its home-field advantage against Ankeny in a Class 4A substate final on Wednesday.
The game was moved to a neutral site at Simpson College in Indianola, but the Maroons felt right at home on the infield turf.
Seventh-ranked Dowling got a masterful pitching performance from Kaden Marso and rolled to an 8-0 victory over the Hawks. The Maroons (26-11) advanced to next week's state tournament in Iowa City.
Dowling coach Mark Roering earned his 300th career win.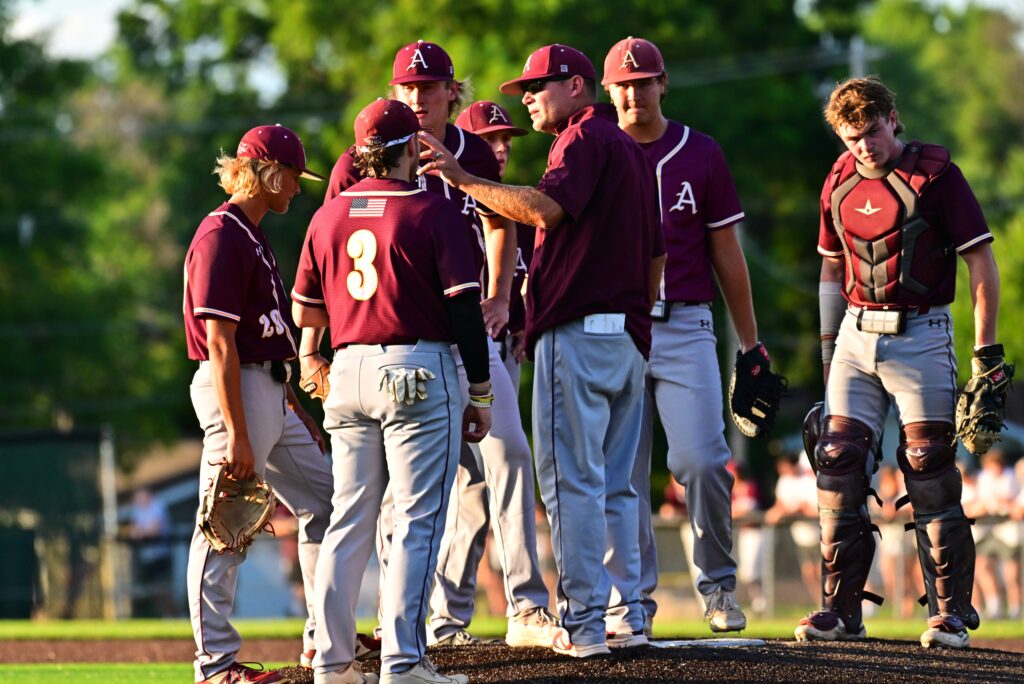 "It was a special night for Dowling. Tip your cap and let them have it," said Ankeny coach Joe Balvanz, whose team ended the season at 21-20. "It's not easy to make the state tournament. You've got to play well and have some luck. You can't have an off night if you want to go."
The Maroons defeated Ankeny for the third time in four meetings. Marso, who had not faced the Hawks during the regular season, tossed a three-hitter and had 10 strikeouts while improving his record to 3-1.
"(Marso) came in and was throwing mid-80s and just pounded the zone," Balvanz said. "He threw a really sharp slider that must have looked like a fastball because it had our guys off balance for awhile."
Max Watson went 2-for-3 in the loss. Carson Agan had the Hawks' other hit and was the only Ankeny batter who didn't strike out against Marso at least once.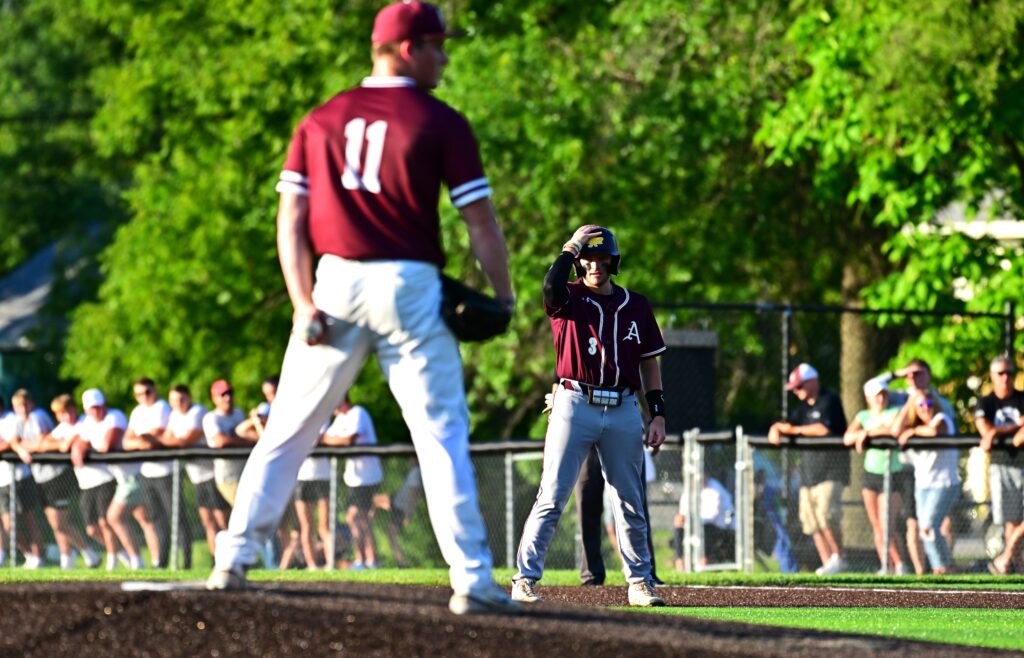 The Hawks' only serious threat came in the fourth inning, when they left two runners on base.
"The first time through the lineup (Marso) kind of chewed us up and spit us out," Balvanz said. "I thought our guys made some nice adjustments the second and third times through, but I hadn't seen at-bats from our guys like that for quite some time. Sometimes you run into a guy like that who's on in a big moment, and you've just got to do the best that you can with what you can do."
Dowling took an early 2-0 lead against Ankeny starter Brock Adamson (8-3). Cooper Nicholson led off the first inning with a walk and raced home on a double by Beau Gamble, who later scored on a sacrifice fly.
"(Gamble) ripped a hit right past Agan down the (third-base) line," Balvanz said. "He had himself a night."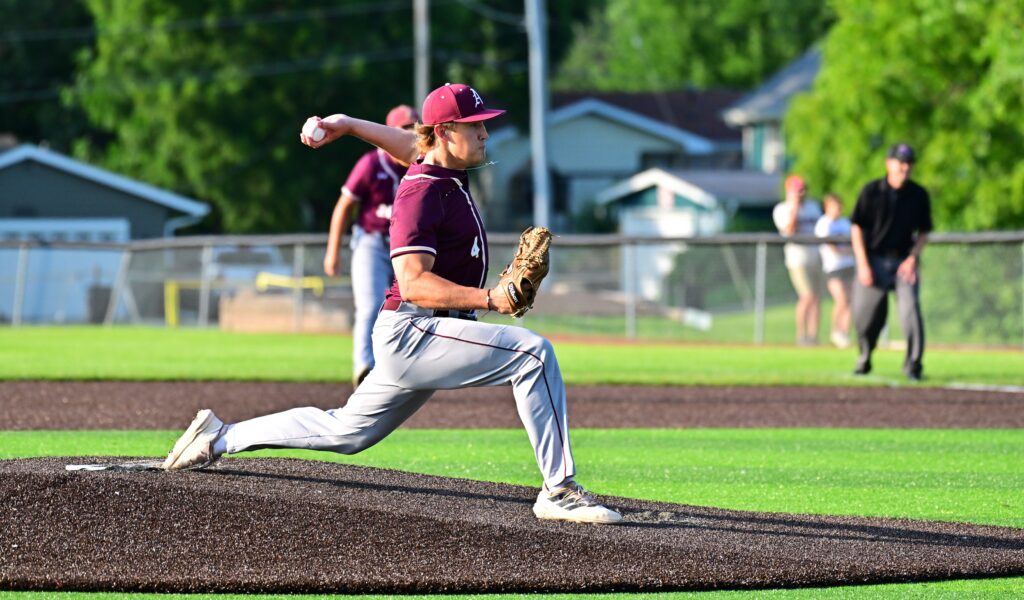 Gamble went 2-for-4 with two doubles and four RBIs. Trever Baumler went 2-for-3 with a double and drove in a run, while George Nahas and Luke Sheridan also had RBIs for the Maroons.
Dowling broke the game open with five runs in the fifth inning. Adamson allowed four earned runs on four hits and had two strikeouts over the first five innings.
Adamson had thrown a seven-hitter to beat the Maroons, 9-2, on May 22.
"Brock battled his tail off," Balvanz said. "We just didn't have an answer for that lefty that they threw at us."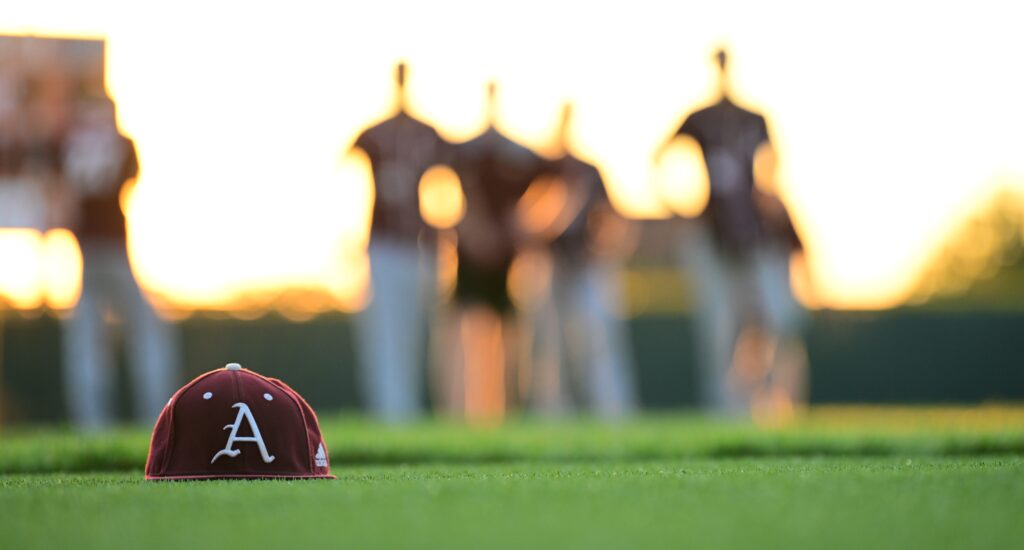 Dowling earned the No. 4 seed for the state tournament. The Maroons will play fifth-seeded Dallas Center-Grimes in the Class 4A quarterfinals on Tuesday at 2 p.m.
"Dowling was the better team, but I'm proud of our guys," Balvanz said. "Especially all of those seniors for getting us back to a substate final and bringing the young guys along. It will only continue to strengthen our program."
Balvanz shook hands with his players and hugged them after the game.
"They did everything we asked of them. We just came up short," he said. "The hard part is seeing the other team in a dogpile celebrating (after the game). It's a bitter pill to swallow. But maybe it strikes a little fire in our guys."