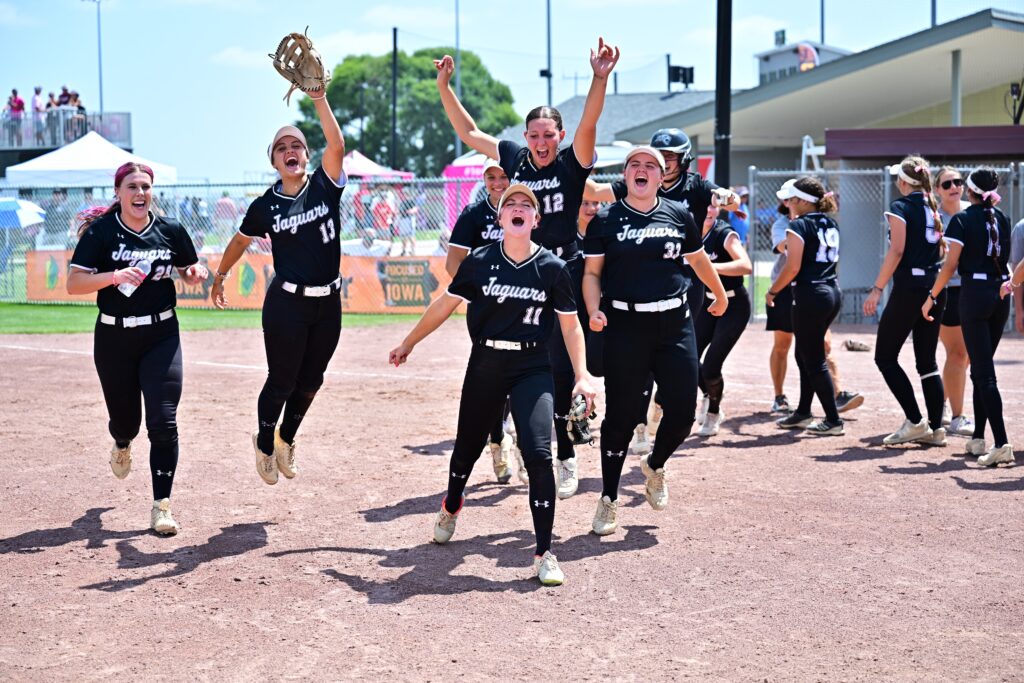 When Ankeny Centennial's Sydney Morris made the second out with no runners on during the fifth inning of Wednesday's game against CIML Conference rival Southeast Polk, the senior catcher didn't expect to bat again just a few minutes later.
But that's exactly what happened.
Nine batters and seven hits later, Morris stepped to the plate and delivered a walk-off, two-run single to give the top-ranked Jaguars an 11-1 victory in five innings in a Class 5A semifinal at the state softball tournament in Fort Dodge.
"I put my catcher's gear back on, but that has happened many, many times this year so I'm never surprised at what this team can do!" said Morris.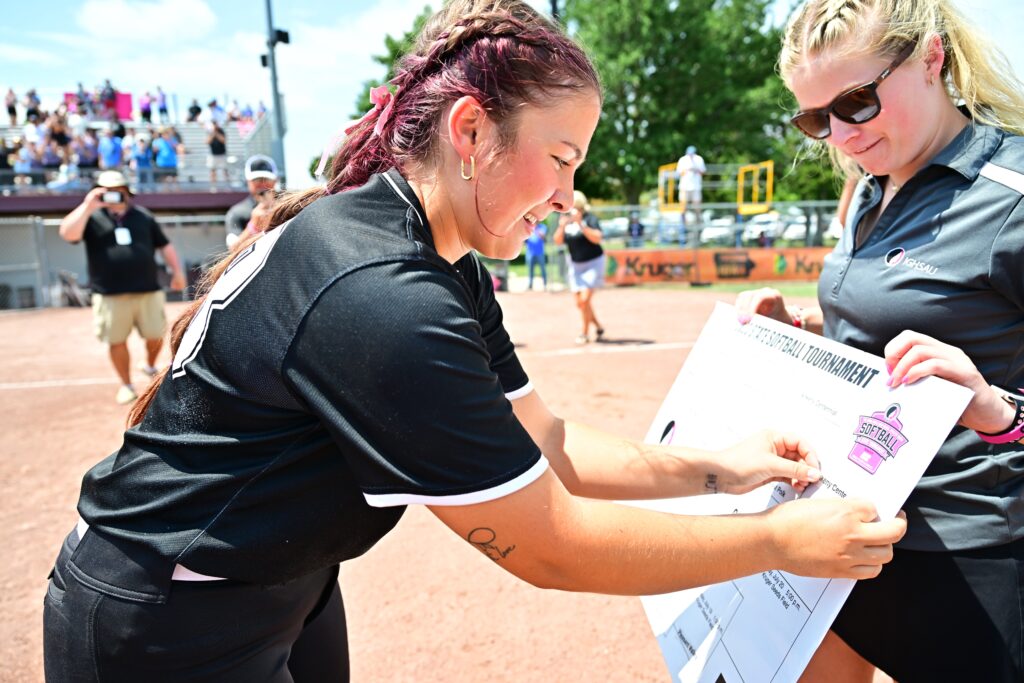 Centennial (35-5) advanced to Thursday's championship game against No. 6 Pleasant Valley (32-9) at 5 p.m. No. 4 Southeast Polk (31-10) will play No. 7 Muscatine (33-7) for third place.
The Jaguars, who lost to Fort Dodge in the title game two years ago, are seeking their first championship.
"It's great," said freshman outfielder Mady Ott, who hit a three-run homer in the first inning of Wednesday's game. "The adrenaline is going."
Jordyn Kennedy blasted a solo homer to ignite Centennial's big fifth inning. It was her 11th home run of the season.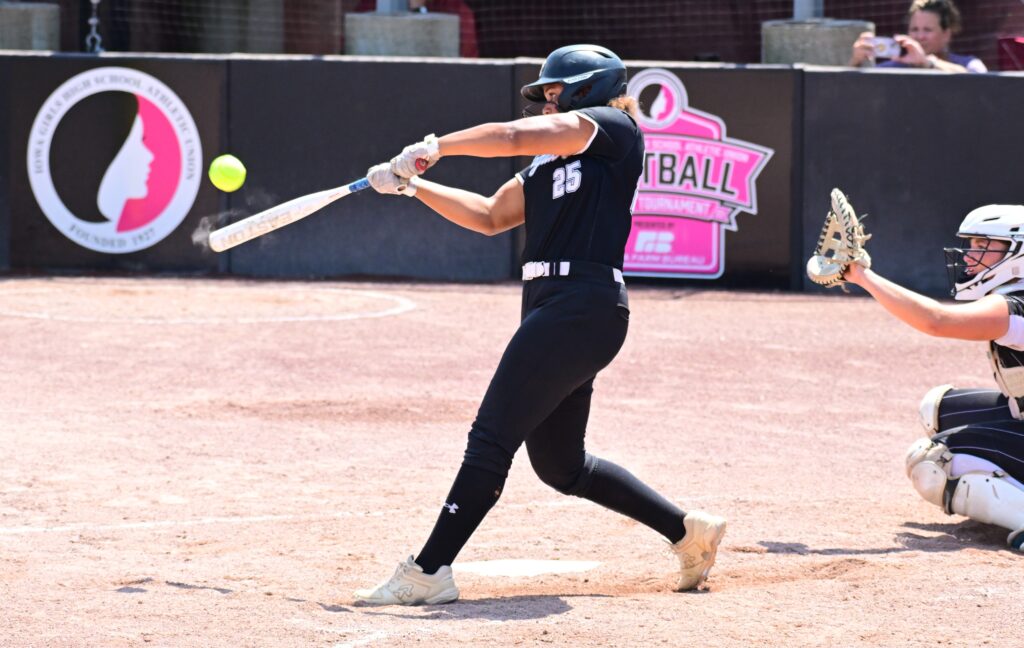 "It was a really high pitch," said Kennedy, who had doubled in her previous at-bat. "I don't know why I swung, but it went over."
After Ott walked, Mariah Belzer followed with an RBI double. Ott ignored a stop sign by Centennial coach Brett Delaney at third base and barely beat the throw to home plate, eluding a tag by Southeast Polk catcher Sydney Potter.
"I'm not really sure she heard me," Delaney said. "It was kind of loud, and it was a really late call to hold her up right there. But we believe in her speed. She didn't stop; she didn't hesitate. She went after it, and it's ok to miss (the sign) in that situation."
Delaney initially told Ott to head for home.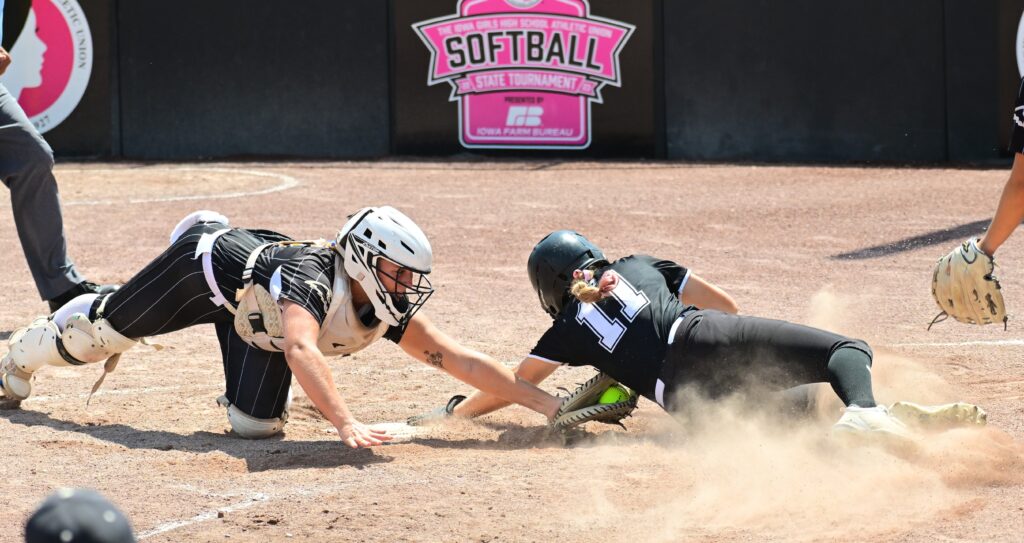 "I got up after I slid and looked at the ump and was a little doubtful. It was definitely a bang-bang play, but I think I was safe," Ott said. "Then I got to the dugout and everybody was like, 'You missed Delaney's sign!'"
The next batter, Cora Boyle, hit an infield fly that should have ended the inning. But the ball fell between two Southeast Polk players for a hit, allowing Belzer to score.
Boyle took a wide turn at first base and should have been thrown out, but an error allowed her to reach second. She then scored on a double by Addi Starr, her third hit of the game.
"I was just up there to hit and do whatever I could for my team," Starr said. "I believed we could (run-rule them), and we did it together as a team. It was great."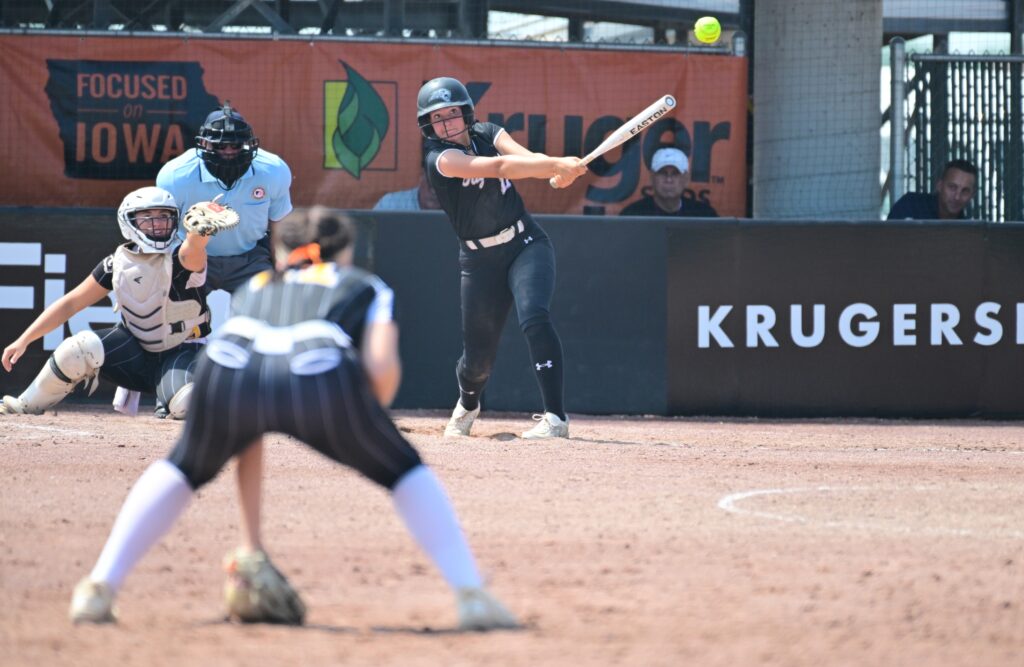 Winning pitcher Lauren Gustofson hit another RBI double. Mackenzie James blooped a single to left field to drive in courtesy runner Addie Pollock, then Payton Drefke doubled to set the stage for Morris' game-ending hit.
"It took us a little while to get things going," Delaney said. "We had to make some adjustments, and the girls had to keep learning from their opportunities."
The Jaguars pounded out 13 hits off Southeast Polk pitcher Jayda Long (20-6), including five doubles. Long allowed 18 hits in her team's 9-8, 11-inning win over Centennial on June 29.
"Everyone was doing something with the bat, from the top of the lineup to the bottom," Ott said.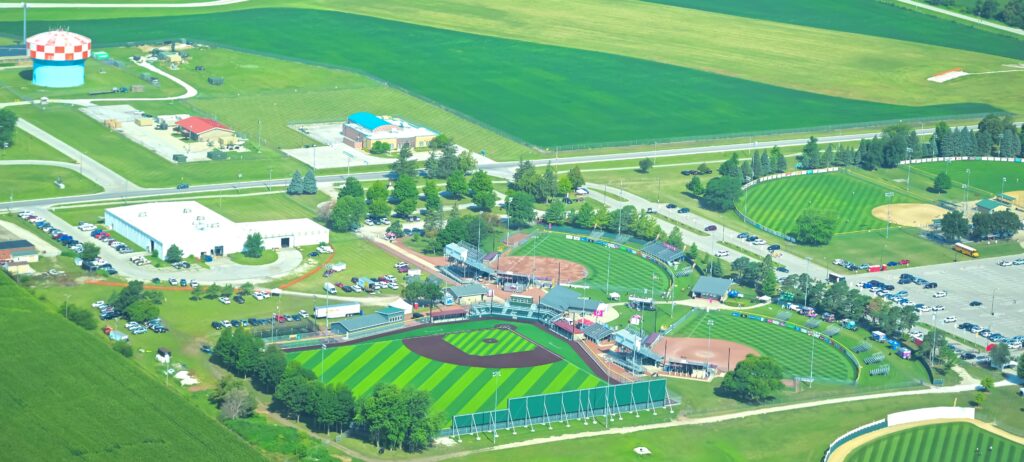 The Jaguars capitalized on an error to score three unearned runs in the first inning. Drefke reached on an error with one out, then advanced to second on Morris' grounder.
After Kennedy was intentionally walked, Ott blasted her seventh home run of the season to left-center field.
"I called it," Kennedy said. "I was thinking that right away. 'She's definitely going to hit a home run.'"
Ott said several teams have elected to pitch around her fellow freshman this season.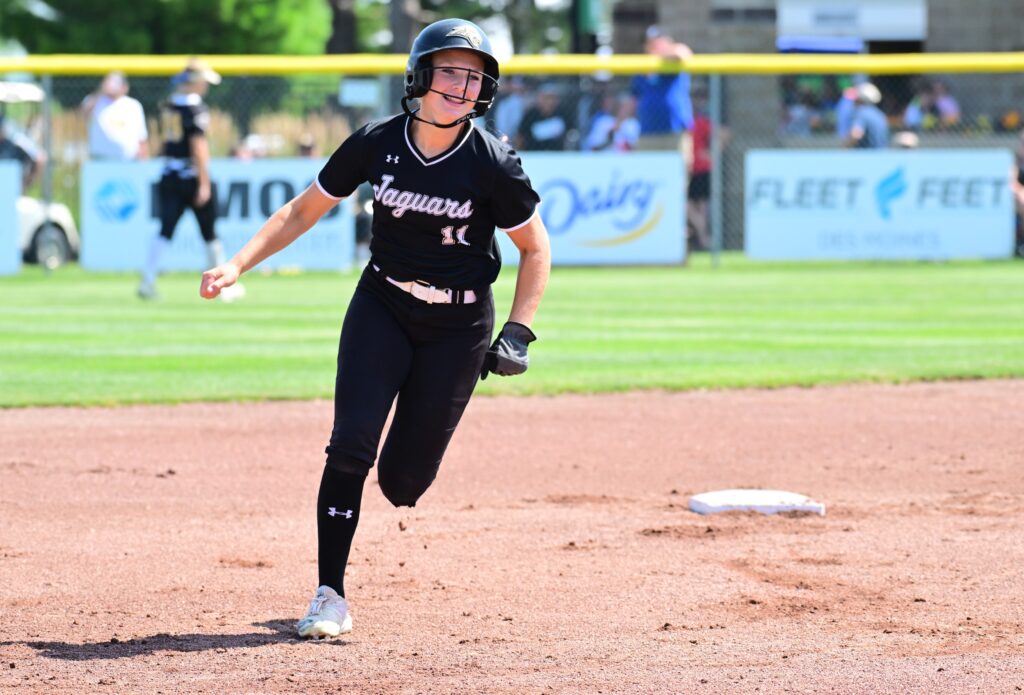 "I just told myself that I'm looking for my pitch, looking for the gap," Ott said. "And then trust everyone in the lineup behind me that they can do it, too."
Ott then made a big defensive play in the second inning. With runners on the corners and no outs, Aubrey Bacon hit a drive to deep left field that Ott snared right in front of the top of the fence.
Addison Brunner scored on the sacrifice fly, but it turned out to be the Rams' only run.
"That was scary," Ott said. "I was really close to the fence. I was kind of aware that it was there. I was just trying to make sure that I kept (the ball) in the field and didn't knock it over."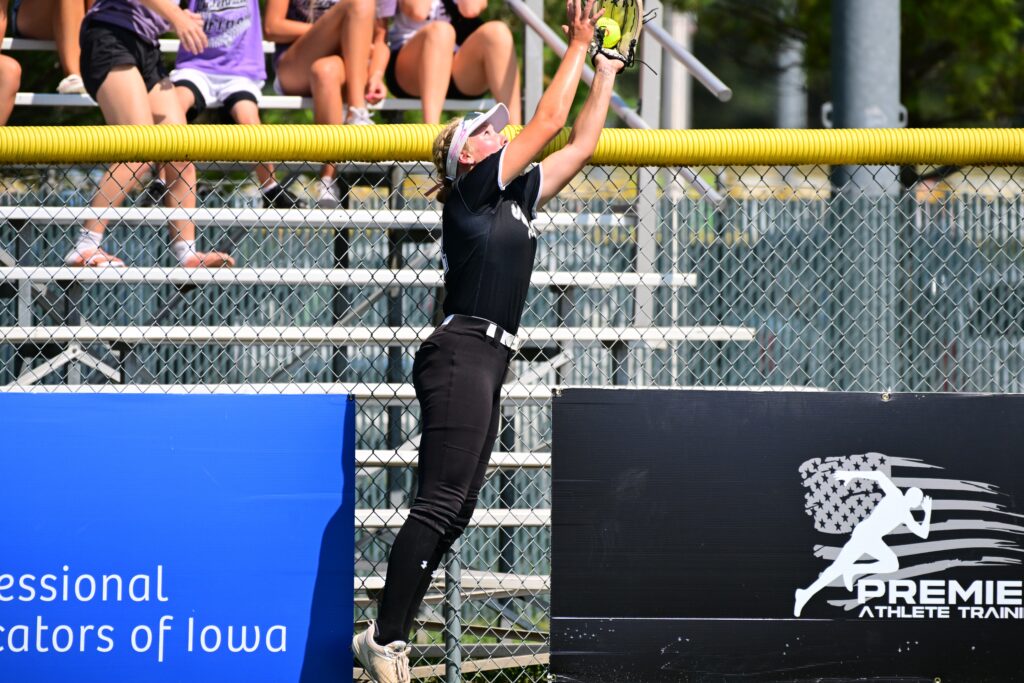 Southeast Polk entered the game with 46 home runs, which ranked second in the entire state. Potter led Class 5A with 16 homers, three of them coming in the earlier doubleheader split against the Jaguars.
After Libby Hartz hit a one-out single in the third, Delaney made the unusual move of intentionally walking Potter with first base occupied.
"(Assistant) coach (Rachel) Whiteside and I had been talking about our plan with her, and we just came up with different situations," Delaney said. "With a player like that, you have so much respect for her–she's probably the best hitter in the state. And so, hat's off to her. She's had a great career at Southeast Polk."
Gustofson said she agreed with the strategy.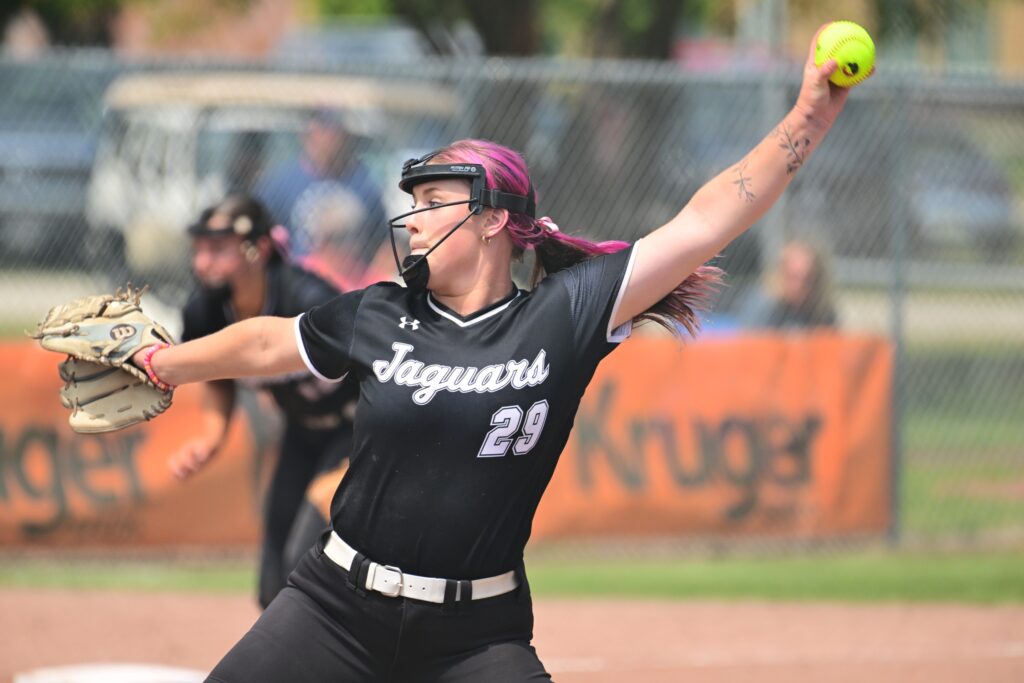 "She's definitely a really good hitter, so I'm kind of glad we put her on base," Gustofson said. "We didn't want her to jack it over the fence every time she hits it."
Gustofson eventually got out of the jam, but she then faced another one in the fifth when Potter, Brunner and Jesslyn Stairs hit three consecutive singles to load the bases with two outs. However, she retired Bacon on an infield fly to end the inning.
"I was kind of nervous," Gustofson said. "They did hit a grand slam the last time we played them. But I was still confident coming in."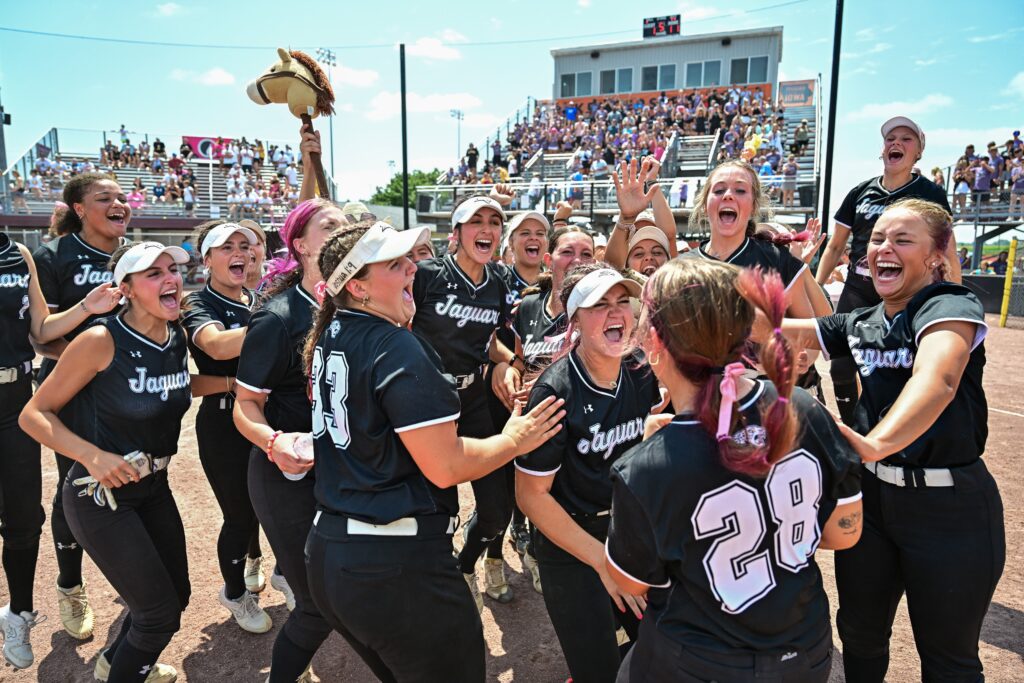 Gustofson (12-2) finished with a six-hitter. She walked two and had five strikeouts.
"Lauren's been throwing great," Starr said. "We all have confidence in her, and she has confidence in us. We all work together."
Delaney elected to start Gustofson even though she allowed seven runs on eight hits in three innings in the earlier loss to Southeast Polk. Eighth grader Lauren Sandholm, who warmed up a few times on Wednesday, had tossed a four-hitter in Centennial's 20-4 win over the Rams last month.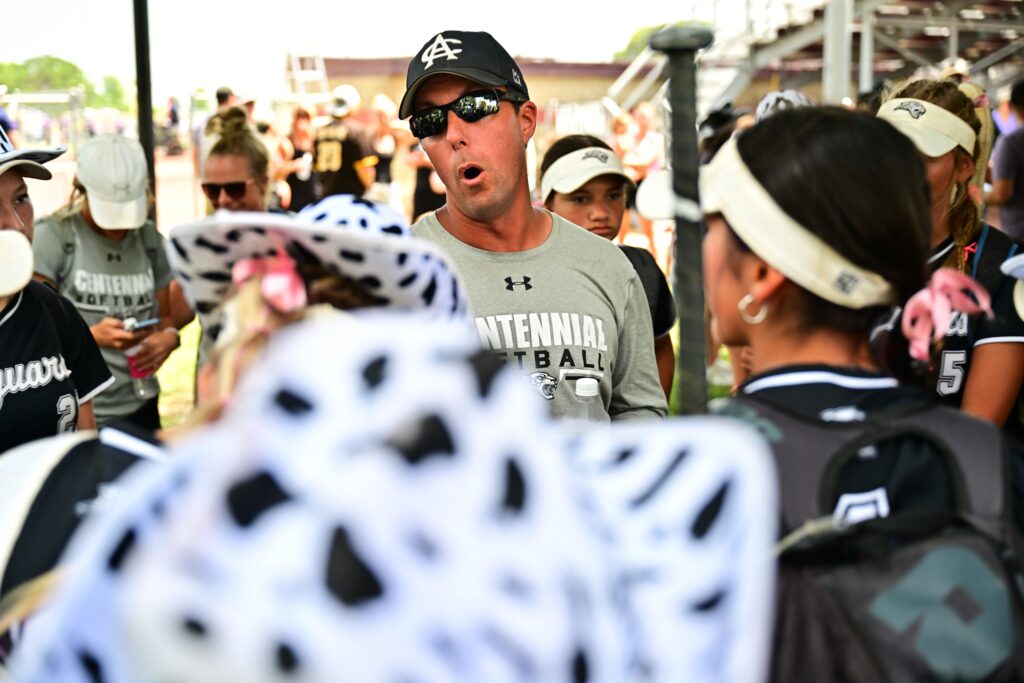 "Gus is where we're at right now, and she didn't have her best game the first time we played them," Delaney said. "So she was ready to throw today, and we'll have her ready (Thursday) and we'll have Sandholm and Jadeyn (Stahr) ready along with everybody else. We'll just see what (Thursday) brings."
Pleasant Valley advanced to the title game with a 7-1 win over Muscatine. Mary Paige Withers and Jessie Clemons each homered in the win.
The Spartans won back-to-back state championships in 2017-18.