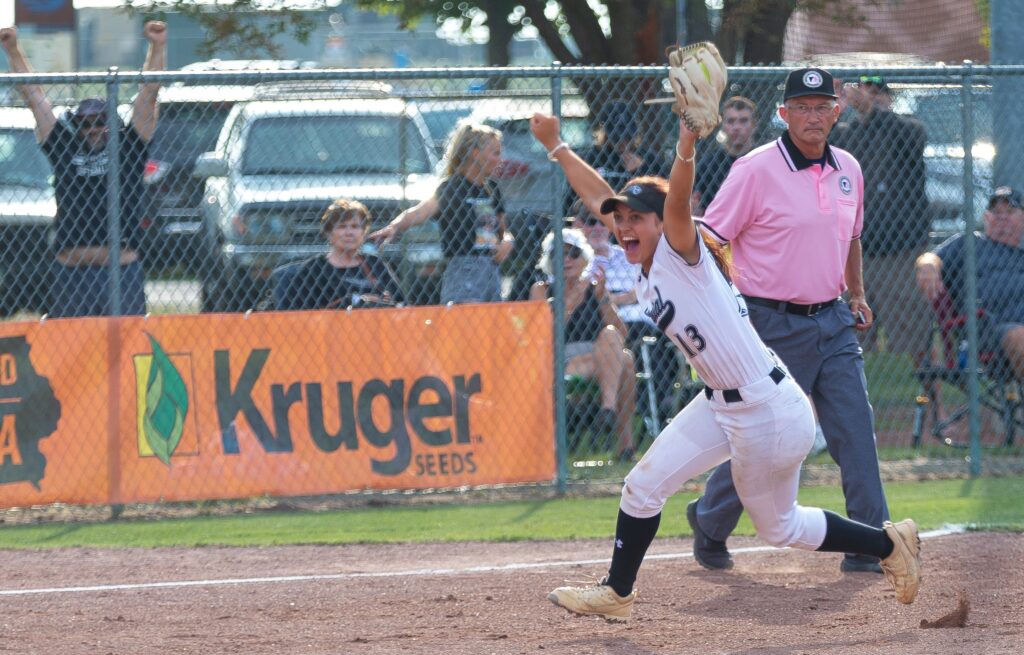 It was a moment that Mariah Belzer will never forget.
Ankeny Centennial's senior shortstop caught a line drive off the bat of Pleasant Valley's Ashley Hansen for the final out of Thursday's Class 5A state championship softball game, securing the Jaguars' first title in school history.
"She's a slapper, and she hit it that way the last time," Belzer said of Hansen. "I was mad that I didn't get her ball the time before, and I told myself that I'm going to catch this ball for (pitcher) Jadeyn (Stahr). And I did, and I was so proud of everyone on the team in that moment. That was the most exciting moment I've ever felt in my life."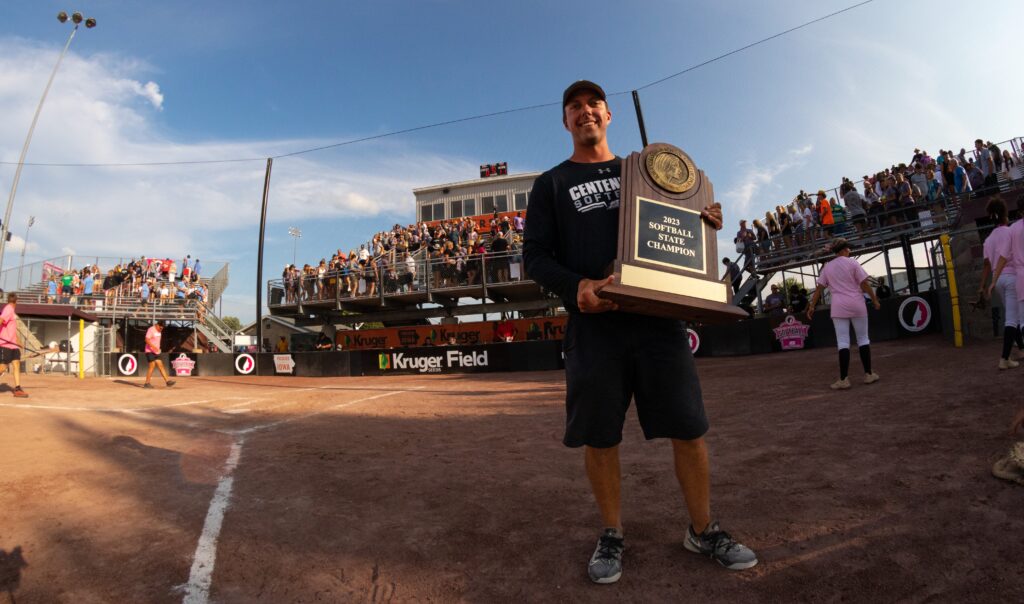 Top-ranked Centennial scored six runs in the first inning and went on to beat the No. 6 Spartans, 11-0, in five innings at Harlan Rogers Park in Fort Dodge. The Jaguars (36-5) ended the season on a nine-game winning streak.
"If you were going to draw it up on a whiteboard, this isn't how you would draw it up," said Centennial coach Brett Delaney. "Pleasant Valley is a great team, and my hat's off to them. Our girls just came focused and ready to go. They found a way to get it done. It's a very special group."
Centennial dominated the Class 5A tournament, outscoring its three opponents by a combined margin of 29-2. The Jaguars used an eight-run fifth inning to post an 11-1 win over No. 4 Southeast Polk in Wednesday's semifinals, then batted around again in the first inning on Thursday.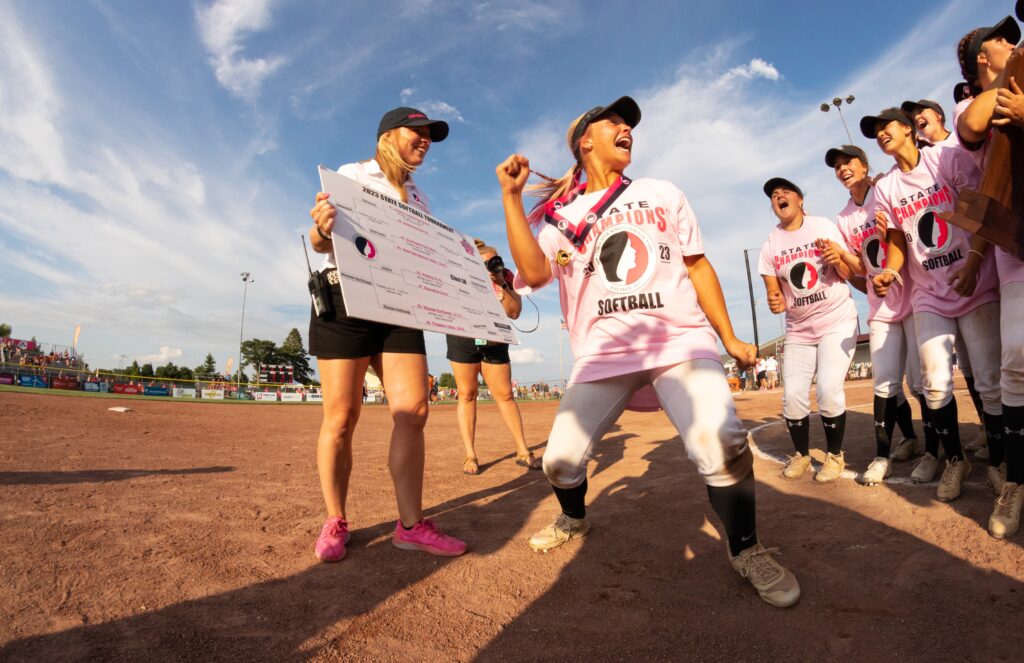 Mackenzie James ignited the outburst with a leadoff single and later had an RBI single to give her team a 6-0 lead. She went 3-for-4 in the game and 7-for-12 in the tournament.
"I feel like once one person gets a hit, we all just start hitting, even with two outs," said James. "We just keep going."
James was later named to the all-tournament team along with teammates Lauren Gustofson, Jordyn Kennedy and Mady Ott. Kennedy was selected captain of the squad after going 2-for-2 with a homer and a double for the second straight day and driving in three runs.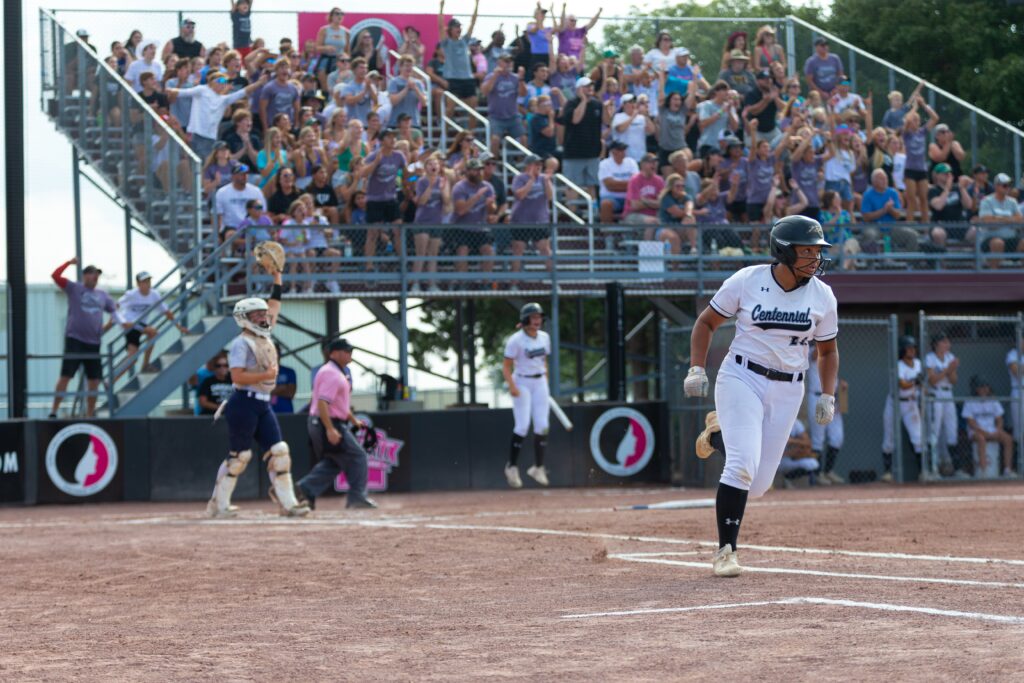 "I was pretty confident we were going to win state," said Kennedy. "I did not know I was going to be captain, but it feels good."
Gustofson (13-2) completed a brilliant run through the postseason, earning her fifth consecutive win. She allowed just three hits over the first four innings before Lauren Sandholm and Stahr closed it out for the Jaguars.
Gustofson struck out Iowa State recruit Jessie Clemons in the top of the first to set the tone for the game. Pleasant Valley (32-10) never recovered.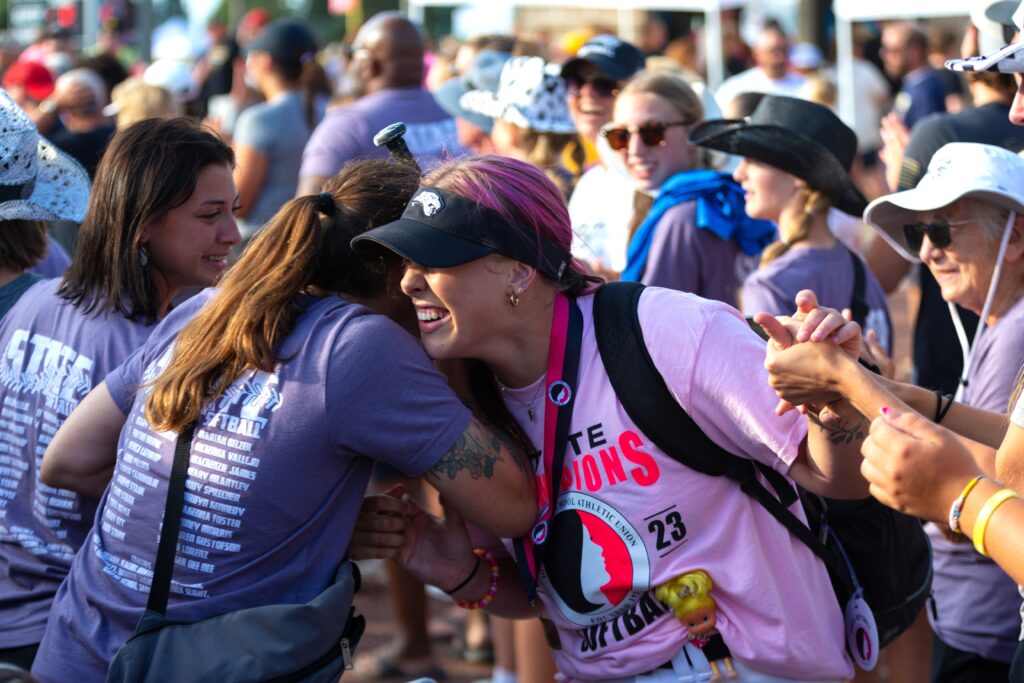 "That definitely was a good start to the game for me," said Gustofson. "And once we start getting momentum, it seems like it never stops. It's pretty awesome."
Gustofson also had a two-run single as part of Centennial's big first inning. It followed an RBI double by Kennedy and a two-run single by Ott.
"We knew that they could hit, but we can hit, too," Ott said.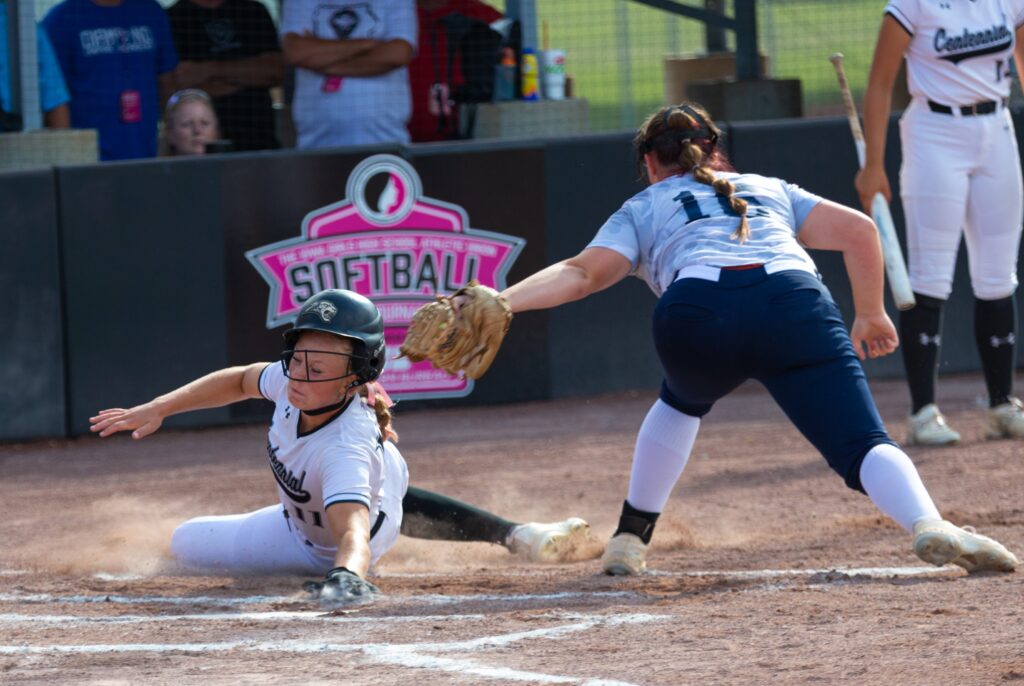 Kennedy added a two-run homer in the second inning to increase Centennial's lead to 8-0. It was her 12th home run of the season.
Kennedy said the Jaguars were heavily motivated by last year's loss to Linn-Mar (Marion) in a regional final.
"It definitely made us work harder," she said. "Just all the reps we got in the offseason, we worked really hard. We faced live pitching 24/7."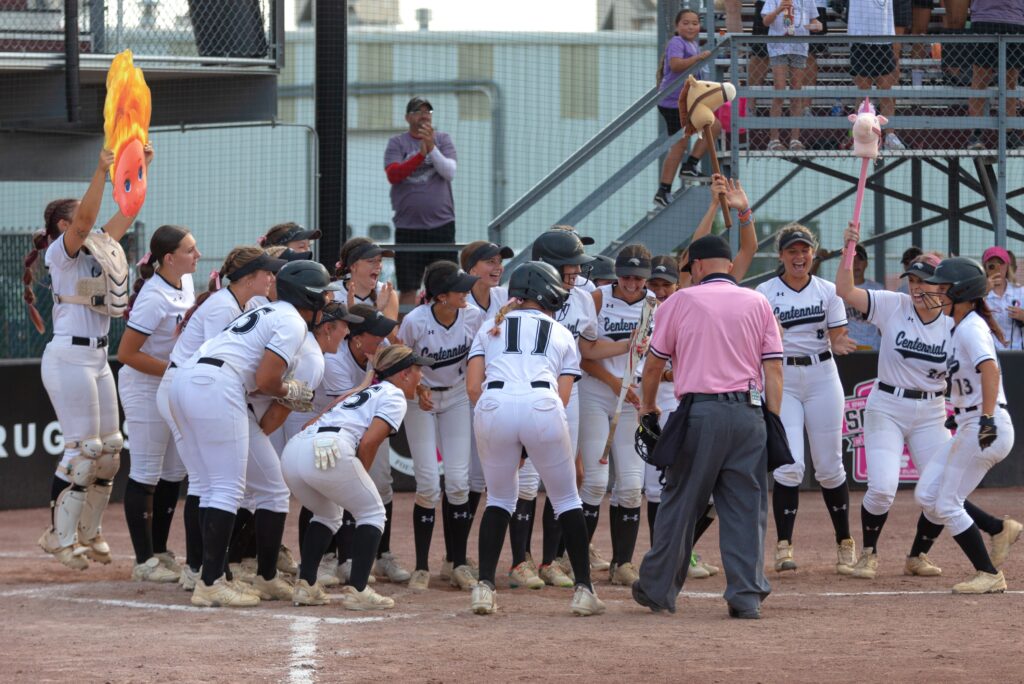 Belzer blasted a three-run homer in the fourth, her third of the season, to extend the margin to 11-0. She also doubled and scored a run in the first inning.
"It feels amazing," Belzer said. "This is so well-deserved for Centennial. I'm so excited for this team right now."
The Jaguars pounded out 11 hits off three Pleasant Valley pitchers. Ott went 2-for-3 in the game and 5-for-7 in the tournament.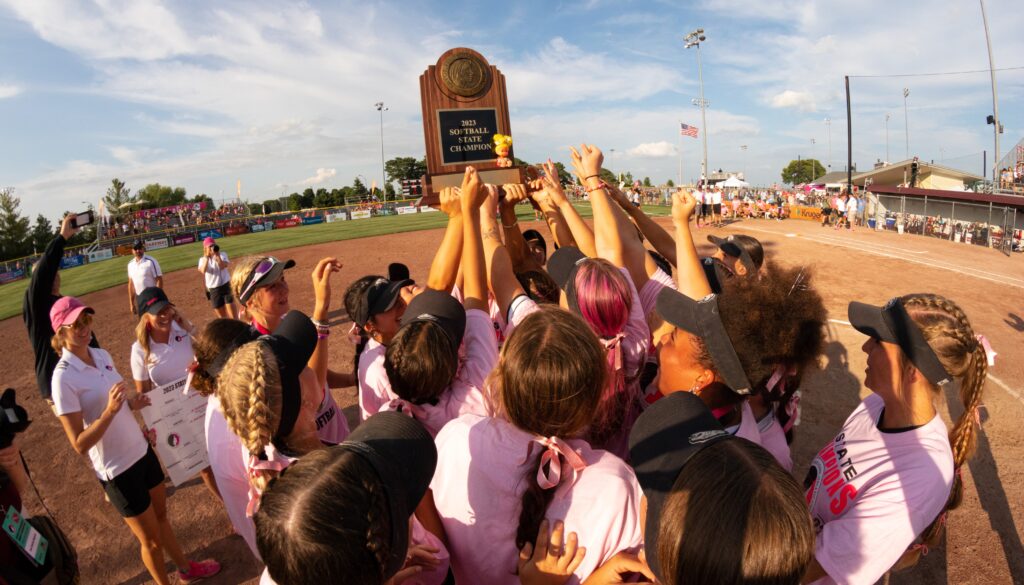 "That momentum was contagious," Delaney said. "(Former Ankeny star and current Iowa PBS broadcaster) Aly Cappaert came over and said that every time we swung the bat, we either fouled it off or put it in play. We didn't have one swing and miss all day. That's just the focus that the girls have at the plate."
Belzer was part of Centennial's program as an eighth grader. She then focused on club ball for the next three years before rejoining the Jaguars this season.
"I committed (to Rogers State), and I wanted to have a year with my friends," Belzer said. "I knew high school softball is very competitive, and it would make me an even better player so I decided to come out, and I'm so glad that I did."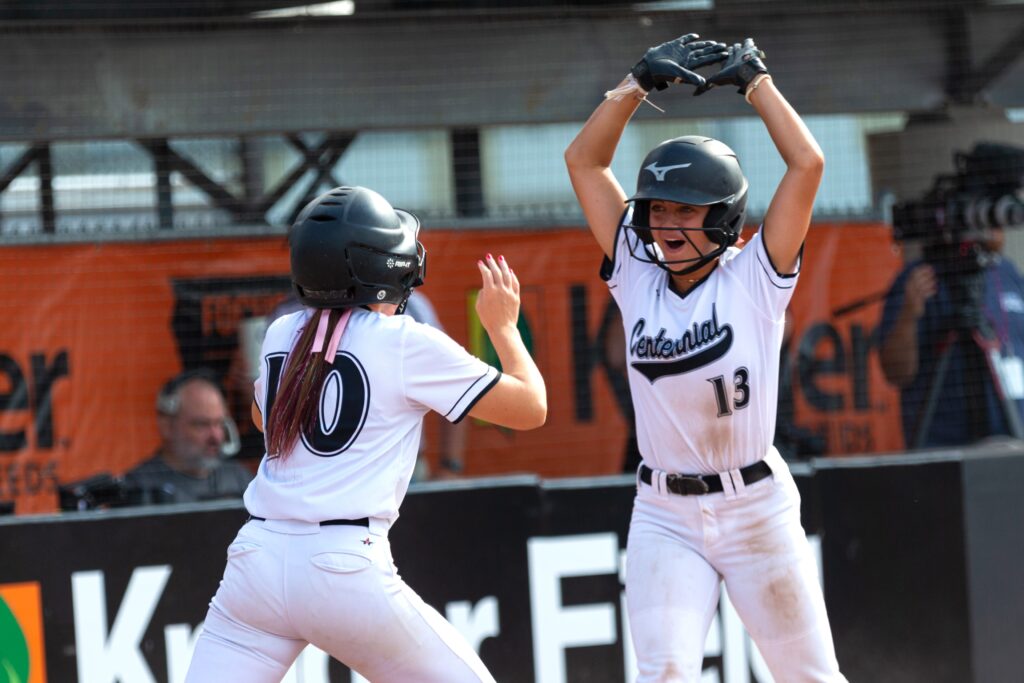 Belzer, Gustofson, James and catcher Sydney Morris were among the seniors playing their final game for the Jaguars. Another senior, Stahr, replaced Sandholm with two outs in the fifth to record the final out.
"Coach loves playing seniors, and I think that was the right decision 100 percent letting Jadeyn throw that last pitch," Belzer said. "She deserves it, and I'm glad she could finish it out with that out."
Centennial's big lead provided Delaney with a lot of flexibility.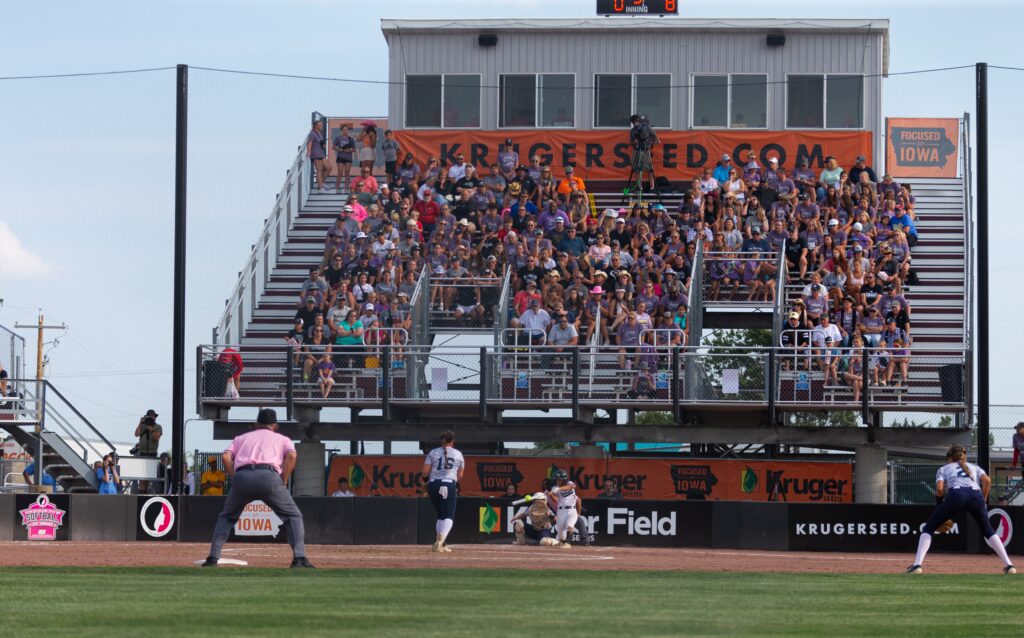 "The perfect opportunity presented itself to get everybody in there," he said. "And those girls earned the opportunity."
The Jaguars will return six starters next year, led by the dynamic freshman duo of Kennedy and Ott.
"Those two are literally crazy," Gustofson said. "Just coming out there and how young they are, they act like it's nothing to them. It's been so awesome getting to play with them."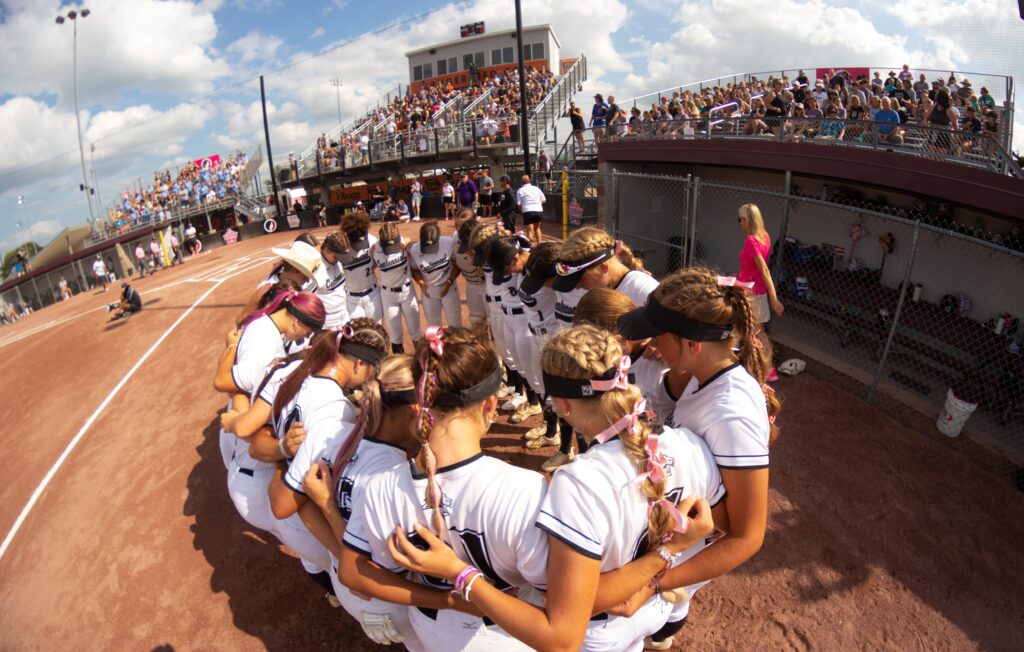 The Centennial program appears to be built for long-term success.
"The future is very bright," Delaney said. "We had a very successful JV season, along with our freshmen and eighth grade groups. I know we have a good group of eighth graders coming in, too. It's just a very special group, and we're very fortunate to have them all in the program."