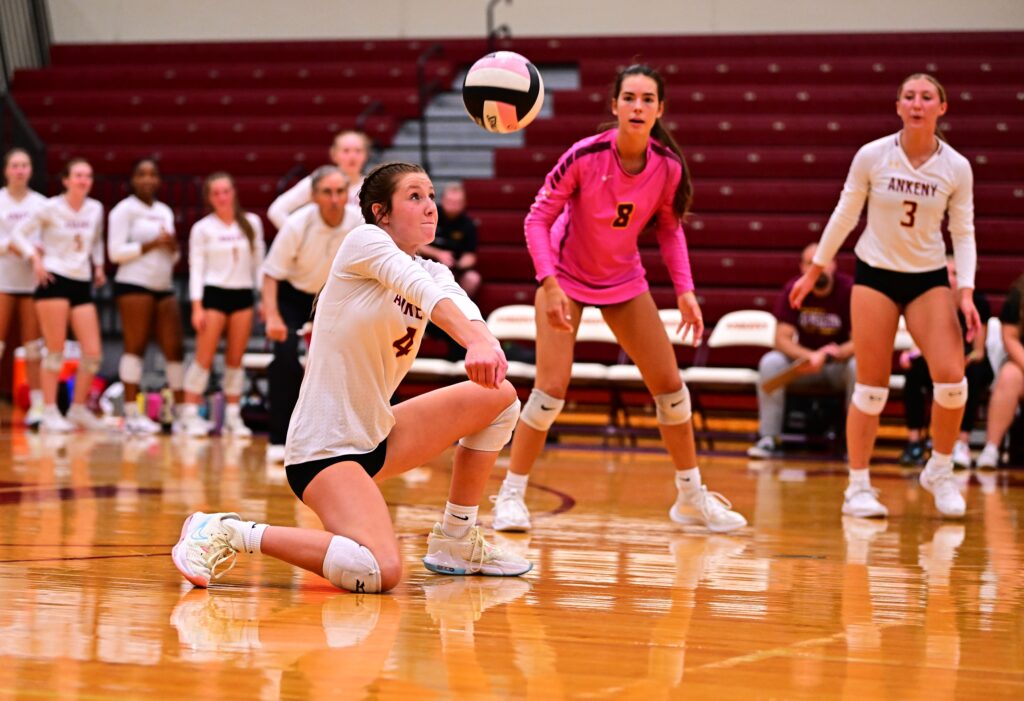 Ankeny defensive specialist Baileigh Carlsen has verbally committed to play volleyball at Auburn, beginning in the fall of 2025.
Carlsen, a junior, announced her decision on social media Wednesday.
"I'm super excited to announce my verbal commitment to continue my academic and athletic career at Auburn University!" she wrote. "I would love to thank coach Crouch, Corbelli, Smith, and Burton for making this possible! A huge thank you to my mom and dad for always believing in me and creating the person and player I am today!! Lastly, thank you to all my family and friends for supporting me throughout my volleyball career!! GO TIGERS!! #wareagle".
Per NCAA rules, Carlsen didn't start talking to the Auburn coaches until June.
"At that point, I had a lot of phone calls and zoom meetings and was invited to camps," she said. "Due to club Nationals happening in July and also working around high school summer programs, I didn't have much time for visits. I chose to attend Auburn's camp in July and really fell in love with the campus, the facilities, and the coaches and players. Auburn has a great feel for a college town. Coach Rachel (Corbelli), the recruiting coordinator and assistant coach were great with communicating with me during this period and throughout the summer. Auburn will give me a chance to play in a very competitive conference against some great teams each year."
Carlsen helped the Hawkettes to a 35-5 record and a trip to the Class 5A state tournament as a sophomore. She played in 38 of the 40 matches, starting eight times.
Carlsen ranked third on the squad with 187 digs. She also completed 301-of-327 serves (92.0 percent) and had 27 aces.
Carlsen and her teammates will open the season on Aug. 22 at Dowling Catholic.
"The goal was if I got the offer I wanted before high school season, then I was going to commit," Carlsen said. "It feels good to have the decision made so that I can focus on this high school season.
"I'm very thankful to all my family, friends and coaches who have supported me throughout the years," she added.