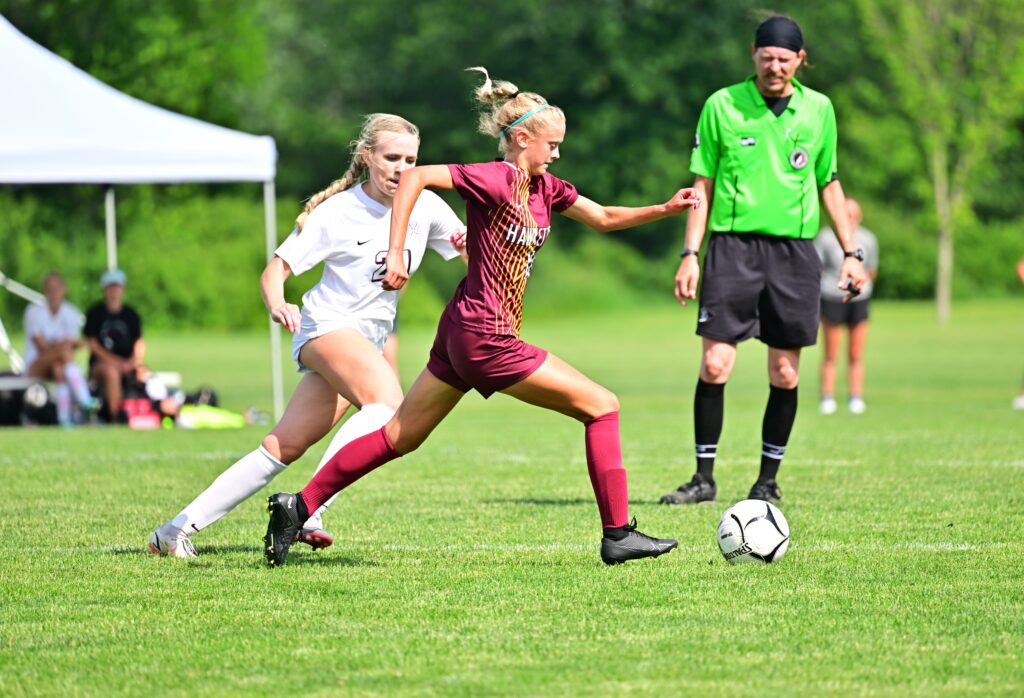 Ankeny girls' soccer standout Alli Macke has verbally committed to play for Iowa, beginning in 2025.
Macke announced her decision via social media on Sunday.
"I am so excited to announce my commitment to play soccer at the University of Iowa!!" Macke tweeted. "A huge thank you to my family, coaches, and teammates for all the amazing support! I'm so blessed to be given this opportunity and can't wait for the future! #GoHawks
@HawkeyeSoccer
Macke, a junior midfielder, helped the Hawkettes to a 12-4-1 record last season. She led the team with 16 points on six goals and four assists.
Macke was named to the Class 3A all-state second team by the Iowa High School Soccer Coaches Association. She was also selected to the CIML Conference second team.
Macke, who has played in two state tournaments, had seven goals and five assists while helping Ankeny to an 18-2 mark as a freshman in 2022. She received all-conference honorable mention.
Macke said she looked at a lot of different schools at different levels and sizes to figure out what she really liked the most. Minnesota State, where her sister Kennedy is a sophomore on the Mavericks' squad, is one of the schools that she considered.
"I went on visits to Minnesota State, Missouri State, Iowa State and Iowa," she said. "But Iowa's coaching staff and team environment stood out to me the most. I also really wanted to push myself and play at the most competitive level possible, which was Iowa."
Macke is also a standout on the track. One of the state's top middle-distance runners, she said she never considered pursuing that sport at the collegiate level.
"I've just always wanted to play soccer in my future," she said. "I've also grown up a Hawkeye, and I'm so blessed to have this opportunity!"